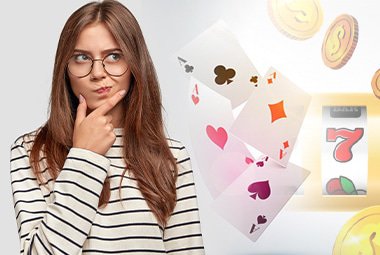 Gambling, a favorite hobby of human beings for the entirety of our history, has never been as popular or as easy as it is today. The online gaming sector alone has grown to a multi-billion dollar industry, accessible to players all over the world without leaving the comfort of their homes or offices.
The result is a vast and varied landscape of options available to players. It can be overwhelming!
Newcomers may not know where to begin, and old hands might not know how to keep up with the lightning-quick speed of titles, developers, and casinos.
As always, we are here to help.
Here are ten tips to help players of all levels. They can serve as critical, new information or helpful reminders, depending on whether you're new to the online slot universe or a grizzled veteran who knows exactly what they like.
DO

play titles with high RTP

These days, a tremendous variety of slot games is available at all times…

… titles of every possible kind can be found. Animal theme? Based on a movie? Vintage style? Cascade play structure? You name it.

This means there is no excuse for risking your hard-earned bankroll in a game that offers players poor odds.

Almost every slot will tell players its average return-to-player ratio (RTP) as part of its in-game information section. This number will tell you, on average, how much money players can expect to see with consistent play: for example, and RTP of 96.41% means that for every $100 wagered, punters should expect a return of $96.41.

The top titles offer RTP of 97% or better. Any offering of less than 95% should be dismissed out of hand.
DO

choose games that fit your personality, interests, and goals: this includes volatility

As indicated above, a whole world of possibilities awaits modern players. So make sure to find a title that matches your tastes!

One important consideration on this topic is variance (aka volatility).

Do you prefer frequent wins? Or are you the type of punter to sit patiently spin after spin, hunting for that one, massive payout?

No style is 'better' than another, but as you learn about your own gambling personality, it's wise to choose games that match it.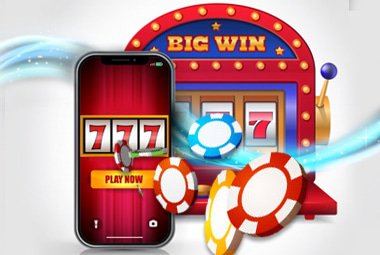 DO

your homework

Another implication of the wealth of options available today: to play just any game is pure folly.

It was one thing back in the days of one-armed bandit machines in glorified saloons of the Western USA. How many options could there be back then?

Take advantage of the many reviews posted on this site, and check out our excellent sister site Wizard of Odds for more detailed takes.

(By the way, this is not only true for specific games… casinos also need to be chosen carefully, as well as the legality of playing and cashing out where a player is headquartered. There's no way to harsh a big win than to find out it can't be legally cashed out!)
DO

bet enough to be eligible for the jackpots

OK! So you've done your research; you've got a solid background of information, have chosen an excellent title; you're ready to dive in. Sweet!

But there's one factor that's very easy to overlook:

If there's a big, progressive bonus available, this is likely a significant part of RTP. But not all bets qualify!

Be sure that you can responsibly bet enough to put your hat in the ring for progressive jackpot wins, which are often the biggest ones out there. And speaking of…
DO

play within your means.

It's been true for millennia, and it's still true today: gambling can get out of hand. It is absolutely essential to wager responsibly.

This means only betting funds you can afford to lose. It means having a loss limit, and sticking to it. It means only choosing slots that can be enjoyed without putting the rest of your life at risk.

Remember: if you can't afford to lose it, you can't afford to bet it either!
DON'T

miss out on deposit bonuses

A little knowledge can be a dangerous thing…

… most modern players do enough research to make sure their chosen title is worth their time. But too many lose out on the big gains available before placing their first bet!

Today's online casinos offer massive advantages, and many of them occur upon deposit. Review our excellent bonus guide to find out more.

Sometimes the biggest bankroll gains take place before the reels even start moving! Don't miss out on what can essentially be free, risk-free money.
DON'T

try to cheat.

Fans of slot history will know some of the many, many harebrained schemes players once used to get the better of early casinos.

There was the 'Big Bertha' plan, where pint-sized punters hid within big machines to rig the results. There was 'string theory,' where coins were tied to strings to be removed from the machine after the reels had begun spinning.

Those days are gone. Modern slots use Random Number Generators (RNGs) to ensure truly random results on every spin. They are thoroughly tested and closely regulated.

Human systems can be bested, but not true unpredictability. It's a waste of time… oh yeah, it's also illegal.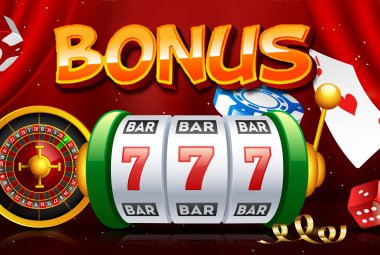 DON'T
"Start small to win big"
With RNGs ruling the roost, some previously dubious approaches to betting, like 'priming the pump,' are now proven to be nonsense.
This formerly controversial method involved starting gaming sessions with smaller-sized bets. The idea was that machines would never pay out on early spins anyway, so players should make smaller bets until payouts would begin in earnest.
But, as formerly noted, the use of RNGs ensures that no one spin is more or less likely to result in a win than any other.
DON'T

mess around with progressive betting systems

If 'priming the pump' is the little brother of betting foolishness, progressive betting systems are the big baddie.

These so-called systems encourage players to vary the size of their bets after every single spin. They succeed in giving the player a feeling of control, but it's only that: a feeling.

Again, RNGs mean that all spins are created equal.
DON'T

play if it isn't fun

In some ways, this is the most obvious recommendation of all, but also the easiest to overlook. Gaming is meant to be fun!

Yes, there are big wins to be had. But there's a word for pursuits that result in guaranteed payouts: work.

Online slot gaming is play. If players find they aren't enjoying a session, a given site, or game, then it's best to step away.

This will not only improve your bottom line, but your quality of life as well.