The Most Common Online Poker Pitfalls
Poker's one of those games that requires expertise, skill, strategy, and a healthy sense of competition. It's not for the faint of heart—but even habitual solo players can find it an excellent addition to their usual gaming lineup.
After all, it's a bona fide classic.
Without a doubt, poker's a game of trial and error while you practice and refine your strategy. It's also quite the transition, moving from the table to online platform. Even if you're very well used to the traditional set up, you'll find that you have to modify your technique and keep several new facets in mind if you want to win.
As with any new skill, it's easy to fall into a couple of traps as you begin playing. To help, we've created this guide with the top mistakes that new online poker players make (and how to avoid them).
Have you read the Terms and Conditions yet?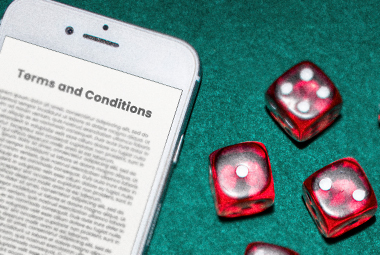 Before playing, there's something you absolutely must do every single time you visit a new online casino: read the terms and conditions. Every website's a little different and this is the best way to protect yourself from surprises later on.
Make sure you're paying especially close attention to the rules regarding cash, deposits, withdrawals, fees, and bonuses.
If you have any questions, contact customer service. It's also a good opportunity to see how the customer service replies—this is another indicator of a reputable site.
There's usually a waiting period before you can withdraw your winnings, but sometimes it's out of hand. One of the biggest reasons that a casino can end up on a warning list is for extremely slow payments. If you're trying to be responsible about your budget, this could really cut into your enjoyment. It's vital to always know exactly when and how to expect your money.
Otherwise, you might find yourself waiting for a long time.
Don't Assume All Poker Games are Made Equal
When people host game nights at home, typically they'll only play one or two different versions of a game. This applies even to such beloved games as poker. However, there's a ton of variation in the world of playing online poker and it's worth it to familiarize yourself.
Some of the most common variations include Texas Hold'em, Five-card draw, Chinese poker, Razz, Omaha Hold'em, and Seven-card Stud. It would be easy to think that they're all basically the same and thus interchangeable—but you'd be wrong. There are significant differences between these games. It's not just the rules, either. It's the vibe, the feel of the game, the pace, the concentration. All of these vary widely from version to version.
Here comes our advice: never join an online poker table unless you know exactly which variant of poker they're playing and you're confident that you can play it.
It's highly worth it to at least study the top three types of poker before hopping online and giving it a go. Preparation is the key to success and you definitely want to succeed. Take the time to read the instructions and maybe watch a couple of rounds before jumping in the ring yourself and wagering some real cash. You'll be glad you did.
Choose a Reputable Online Casino Every Time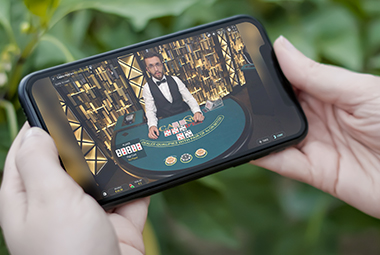 This should go without saying, but it's surprising how easy it is for even experienced players to fall into the trap of playing on a site with dubious ethics (and legality).
If you're looking to wager with real cash during your time playing online poker, you need to be sure that the platform you're using is both established and licensed. It might take a little investigation, but it's worth it to be up to the task: it's your money on the line.
Luckily, casinos that are on the up and up are quite proud of this fact and it shouldn't be too hard to find their license.
There are a couple of ways to make sure you're playing in a reputable casino, in addition to reading the terms and conditions and seeing the license for yourself. You can find an online directory on many casino news sites. You can (and should) also use the community: forums are a great place to read about new casinos.
One thing's for sure: the gambling community does not stand for fraud.
Curb Your Drinking (Though Not Your Enthusiasm)
It's one of the classic combinations: poker and a glass of whisky. It's in countless movies and TV shows and it's beloved all over the world.
But wait!
 Before you pick up that tumbler, make sure that you're not letting alcohol affect your play. When real moneys on the line, you need to avoid alcohol consumption. It impairs your ability to formulate strategy, your focus, your skill, and even your judgement—making it hard to call your opponent's bluff.
It's not just online: it's even one of the problems playing in a traditional casino! Brick and mortar casinos the world wide have been accused of using alcohol (and sexy waitresses) to distract players. To play poker to the best of your ability, you need a level head. Alcohol's not going to help with that.
Keep Control of Your Budget
We're sure you've heard that old saying, "don't gamble money you can't afford to lose." It's a classic for a reason: you should never bet real cash in an online poker game if you don't have a budget.
It's also one of the gateways to gambling addiction. Being heavily in debt and trying to climb out of the hole by making money in online poker is a sign that you shouldn't play online poker.
The stress of having to make money instead of playing for fun is what brings mistakes. Instead, make sure you're approaching it with a clear mind so you can bluff and strategize with no hesitation.