Are No-Deposit Bonuses Really Worth the Hype?
 One of the most tantalizing prospects of joining a new online casino platform is the vast array of bonuses that come with the sign-up process. They're exciting, and they're meant to be! Every platform wants to become your casino of choice, so it's to their advantage to offer the best bonus opportunities on the market.
The smart gambler takes advantage of these offers.
One of the most popular types of casino bonus is the no-deposit bonus: quite self-explanatory. It's one of the easiest bonuses to claim and one of the best reasons to make the informed decision to sign up for a particular site.
But how can you be sure you're hitting the best bonuses possible? How can you distinguish between a site sign-up that's worth your time and one that's best left for a more foolish player?
Taking advantage of no-deposit bonuses separates the pros from the players. It's an art that will keep you coming back for more—with free cash to spend.
So What is a No-Deposit Bonus, Anyway?
Let's get down to brass tacks: what is a no-deposit bonus? Well, it's all in the name: a no-deposit bonus is a bonus that simply requires you to sign up in order to claim your prize. You don't need to worry about making any sort of payment to the system and you can start playing right away.
However, "no-deposit bonus" is more of an umbrella term than a single opportunity. There are many types available, so it's worth it to do a little research ahead of time to make sure it's the best option for you.
Are you looking for extra casino credits or cash, right off the bat? Are you a person who prefers free spins and all the excitement of finding out what you've won? What kind of gambler are you and what are you looking for from your bonus options?
These are the questions you should answer before investing your time (if not your cash) into claiming a no deposit bonus opportunity.
Why Should You Pursue a No-Deposit Bonus?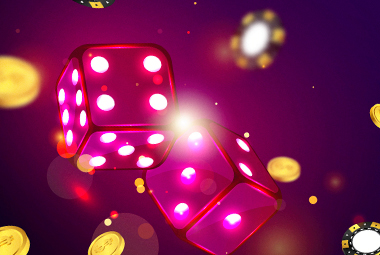 No-deposit bonuses certainly aren't one size fits all, but they're one of the top ways to start playing in a casino you've never tried before.
The biggest advantage to signing up to a site with no-deposit bonuses is that it's a great way to explore without any risk. You can use your credits, cash, or spins to make sure that the casino's a good fit for you before adding your own money to your account.
It is, of course, possible to play free casino games to get the general feel of an online casino—but this usually comes with the caveat that you can't win real cash unless you're wagering real cash, too. A no-deposit bonus is the best of both worlds: free play, real winnings.
This is especially useful if you're coming to the end of your bankroll for any given month. No-deposit bonuses are a great way to test-run a new casino while also resisting the temptation to wager any more cash on the platforms you usually use.
Creating your own responsible gambling program is vital to helping you stay on track with your goals: real life and online. No-deposit bonuses can be a great tool in this mission.
How Do You Claim a No-Deposit Bonus?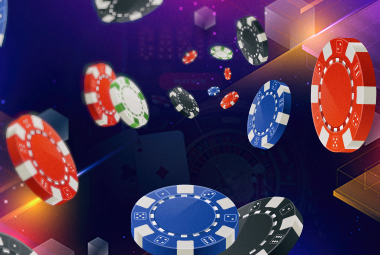 First things first: before signing up to any new site, regardless of bonus options, you need to make sure that it's a reputable site.
It's simply not worth the potential hassle (not to mention possible security and data breaches) to sign up for a site that you wouldn't want to use for daily play. Make sure that the site is well-reviewed and that you feel comfortable submitting your information before you do so.
Luckily, it's pretty easy to tell if you're on a site with a legitimate license. Most have their information proudly displayed on the home page. You should also be able to speak to a dedicated rep with any sign-up and bonus-related questions you have.
When in doubt, trust the forums: your fellow gamblers are an extremely vocal community and a great resource for telling if a site's trustworthy or if you should give it a pass.
Once you've determined that you'd like to pursue playing on the site in question, it's time to figure out how to claim your no-deposit bonus. This should also be quite easy: the first step is to read the terms and conditions.
Once you've read the terms and decided that they meet your needs, you should know exactly how to proceed. Most sites will require that you sign up as a new player, often with a supplementary code.
Don't forget to put in this code! It's the most vital part of the process: entering the code is what allows your account to be automatically credited without you putting in any cash up front.
It's also important to double check the expiration codes: many a sad gambler has lost their bonus because they didn't use it in the time allowed.
Look Before You Play!
Finally, as with everything in the wonderful world of online gambling, you're going to need to consider a couple of things before you rush headlong into an offer.
Many casinos use wagering requirements as a caveat to their no-deposit bonuses. This means that you'll have to play a certain number of games, place a bet, or otherwise allow them to track your play. It's one of the ways in which no-deposit bonuses might not be as good as they seem.
Some sites also make it impossible to withdraw your winnings before you've met certain requirements. You might have the no-deposit bonus in your account, but you still can't take your cash winnings before you've put up your own money.
Always keep in mind: if it seems too good to be true, it probably is.
Making sure that you've done your research ahead of time will prevent a ton of future headaches. Keep your eye on the prize and don't let yourself be distracted from your goal. Who knows? Your no-deposit bonus could be the start of something big.