New to online casino gaming?
First of all, welcome! The world of gambling online is massive, rich, and varied – if you play responsibly, it can offer tremendous enjoyment and perhaps a bit of profit.
But where to start?
Right here!
Here is a crash course in the most popular casino games out there. See what appeals to you, and you'll be one giant leap closer to playing like a savvy veteran.
Blackjack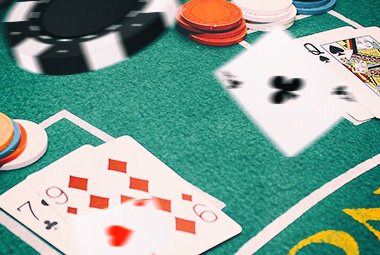 When it comes to the world's most popular casino game, there are really only two bona fide-heavyweight contenders: blackjack and roulette.
Both of these are tried-and-true classics that offer savvy players some of the best odds on the whole gaming floor. And the basics of both can be learned in minutes. The former is played with decks of cards, and the latter is all about the wheel.
The goal of blackjack is to end with a higher hand value than that of the dealer… without going over 21. Do that, and you double your bet!
Of course there's a lot more to it than that. Advanced players and academics have studied the mathematics for every possible gaming situation and set of table rules, and emerged with a perfect strategy guide. When mastered, players can actually gain a small mathematical advantage over the casino! They are called advantage players.
Learning this strategy takes time, but there's a lot to enjoy in this game almost immediately. If it really appeals, our suggestion is to head over to our Sister Site for an excellent starting guide to advantage blackjack strategy.
Roulette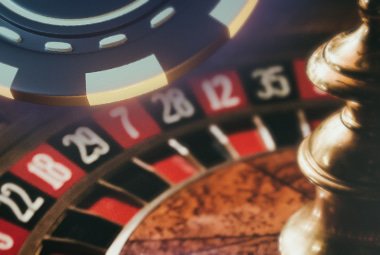 This game is simple as blackjack, but totally different in structure and feel. For each round of betting, the roulette wheel spins: correctly choose the number (1-36) on which the ball will land, and you win.
It's the betting and odds where things get a bit more interesting.
Straight-up number bets – where the player chooses a number, wins if that number hits and loses if it doesn't – pay 35:1. It's also possible to bet on two adjacent numbers (Split bet), which doubles the chances of a win. This pays 17:1. You can bet on three numbers (Street Bet), which pays 11:1, or four (the Corner or Square Bet), paying 8:1. The Beast, a bet on five numbers, pays 6:1, and a Line Bet, on six numbers, pays 5:1.
It doesn't take a professional mathematician to see that, in all of these bets, the house holds a significant edge. In fact, the five-number bet is called the Beast precisely because it offers some of the worst odds of any standard casino game!
The best odds are offered by the so-called even money bets, all of which pay 1:1. These are the odd/even bet, the red/black bet, and the high/low bet.
[A massively important note: not all roulette wheels are created equal! The French wheel holds numbers 1-36 and a single 0. The presence of that 0 is the only source of the house advantage. But so-called American wheels have 0 AND a 00, doubling the house edge! These days, it's not unheard of to see an even worse offering: the dreaded triple-zero wheel, with 0, 00, and 000. Avoid it like the plague!]
Slots
When it comes to the most popular gambling activities, slot gaming is somewhat unique.
While there have been some developments over the last century or so, blackjack, baccarat, roulette, and craps haven't changed very much in recent years. Sure, casinos do their best to offer fresh perspectives – whether in the form of added thematic design, side bets, or extra jackpots – but it's difficult to improve on the odds offered by the originals. That's part of why they're so popular!
Slots, on the other hand?
New titles are released on a nearly daily basis. This means that innovation never stops, and while the basic profile of a multi-reel slot game is more or less unchanged since its early days…
… just about every other element of gaming is totally transformed.
Random Number Generators? Narrative-driven gaming? Interconnected bonuses across multiple titles? Progressive jackpots spread across multiple platforms?
None of that would have been imaginable until relatively recently. And the development continues on an ongoing basis!
The most important things to know about slot play are: a) when the right symbols appear on the reels, good things happen; b) different games vary widely in the quality of odds they offer to players, even on the same platform and made by the same designer; and c) there are a lot of misconceptions to avoid, especially surrounding how the games are fixed, but can be beaten.
Slots are not fixed. Each spin is a mathematically independent event. The game cannot be beaten over the long term. But profits can be won if fortune favors you AND you know when to walk away.
Our advice is to peruse our slot directory, paying close attention to finding the highest return-to-player (RTP) possible, and remember to have fun!
Poker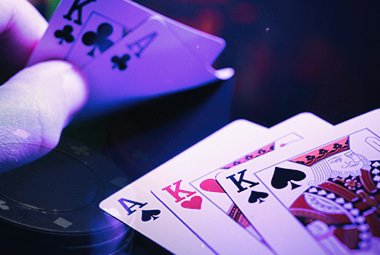 If slots stand alone in terms of pace of innovation, poker stands alone for a wholly different reason.
Poker is the only casino game that is played against other players, rather than against the house.
This gives it a tremendous appeal. For any other casino game, optimal strategy is just a matter finding the right
– instead of being decided entirely by luck (or fate, karma, or whatever a player believes), there is a significant element of skill involved in the nuts and bolts of this game.
This means that, theoretically, a highly skilled player who can consistently get the best of it against the competition can make a consistent profit.
Keno
Here's everything you need to know about Keno: it offers some of the worst odds in any casino. Don't play it.