How Can You Change Your Strategy to Win? 
Better betting strategies to help you win more consistently, even at games of chance? You might think we're pulling your leg, but you'd be wrong, friend: it's remarkably easy to make simple changes that result in bigger payouts, more often.
It's an "open secret" in the casino industry: beginners chalk it all up to luck, while more experienced players know that there are strategies to move quickly up the ladder.
The gambling industry, and betting in particular, is almost impossible to imagine: it's that huge. In 2017, economists predicted that the industry would increase to 155.5 billion within five years - and they were correct.
Bookmakers make an absolute killing from people who bet without a strategy. These gamblers just lose their funds the vast majority of the time, and then get overly excited when they win - but sink all that money back into betting.
It's important to keep in mind that success, long-term success, isn't simple luck: it's a deliberate set of actions that need to be consistently employed.
We've written this article to help anyone who wants to achieve more successful outcomes from their betting hobby. Let's launch right in!
Do You Have the Right Mindset?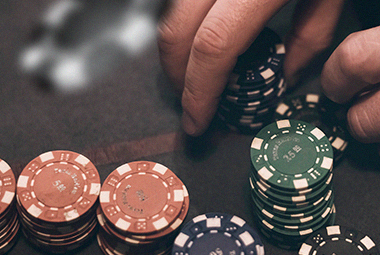 The first step on this path to success is developing the right mindset, regardless of the type of betting you're planning to employ.
The thing is, a lot of people treat betting like it's some kind of "get rich quick" scheme. It's not - and it's not the lottery either. This is to your advantage - you see how many people win the lottery. Do you really want THOSE to be your odds?
It's much better to approach betting as a long-term activity, rather than focusing on only short-term results.
It also relates to correct casino étiquette: betting in the proper way will help the experience flow more pleasantly for all involved. You'll gain respect and a proper reputation as a better if you bet smarter, not bigger.
We know that it's tempting to try to "hit it big" with that one huge bet. You might have heard stories - a buddy of a buddy of a buddy bet it big and won it all - but it's important to think critically: how often do these wins really happen? If a betting company's using a story like this for advertising purposes, it's likely rare enough that it works to inspire hope and emulation.
Betting should be treated as a marathon, rather than a sprint. Before you bet, ask yourself the following questions:
This is an important part of the equation. Many who engage in sports betting are just looking for fun, entertainment, and relaxation. These betters are usually the ones who don't put down a ton of money - so they don't lose a ton of money and sometimes they even end up on top. There's nothing wrong with being this kind of casual better, but you're not going to see huge, consistent results.
There are also bettors who become addicted to the thrill of the pastime, the ability to win and lose a ton of money in a single shot. These are the people you'd consider reckless - and they're not the group you want to be in. Anyone with a gambling addiction should seek help immediately.
A last group approaches betting in the same way one might approach other types of investment. This group is deliberate and strategic and they're the ones who are most likely to win. They've done the research and know how to bet in the smartest ways. More often than not, this is the group with the best and biggest wins.
In order to figure out which group of betters you fall in, it's worth it to ask this question.
Are you trying to make a quick buck? Do you just want to relax? You're likely a casual better.
Do you find yourself unable to stop once you start? Do you think of betting more often than makes you comfortable during your daily life? Are you finding that gambling interferes with other activities or relationships? You might be addicted and we recommend that you seek help, whether or not you're sure you need it.
Are you trying to gradually build a financial reserve, a profitable base upon which you can grow your hobby into a tidy nest egg? You're exactly the audience we're looking for: serious enough to do the work to earn success.
Let's Talk about the Don'ts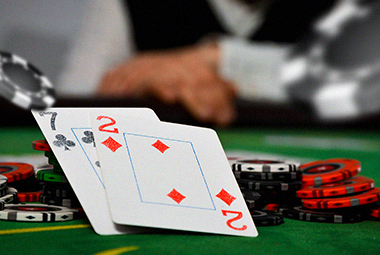 Sometimes, a quick list is really all you need to avoid some of the most common mistakes.
Don't let your emotions rule your bets: always put thought into them.
Don't let yourself become carried away by a single big win - or loss. Avoid the spiral!
Don't lose track of your bankroll budgeting
Focus: don't spread yourself thin over too many different stakes.
Don't buy into services that seem too good to be true. If they seem too good to be true, they probably are.
Naturally, this list isn't exhaustive, but it contains some good guidelines for forming your strategy.
Use All Resources Available to You
The single factor that will set apart beginners and experienced bettors is research. Preparation is the key to success and making sure that you've prepared properly will help you up your game and your winnings without too much effort.
Use analytics simulators rather than trusting your ability to name a "sure thing." Talk with others in the community and learn what strategies have brought them success - then adapt them to your own strengths and weaknesses.
Keep track of the bets you make and the amounts you wager. Never let your betting overreach your bankroll.
With these steps and tips in mind, there's no reason you shouldn't be able to turn your fortune around. Remember: it all comes down to your strategy.