One of the most popular Card Games is Blackjack. It is one of the most favored table games at land-based and online Casinos. It's easy to learn how to play with our helpful resources and guides.
Below is a list of FAQ to use as a reference guide to understanding the basics of Blackjack.
1. What is the object Blackjack?
Blackjack is a card game that is played one on one with the dealer. The object of the game is to get 21 or as close to it as possible without going over while beating the dealer's hand. A perfect Blackjack hand is Ace with K,Q,J or 10.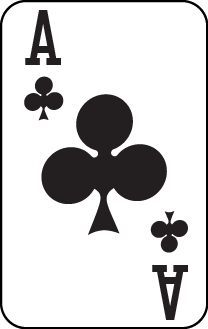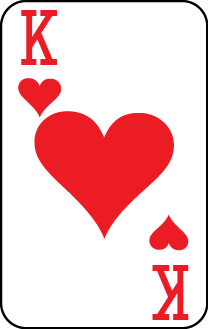 or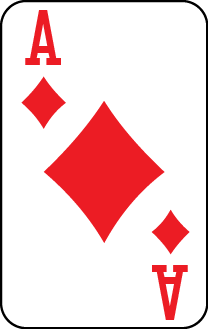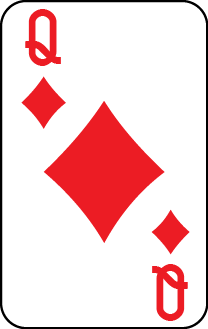 or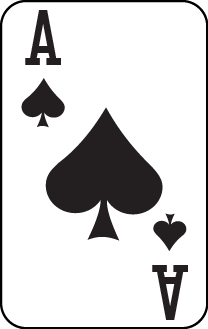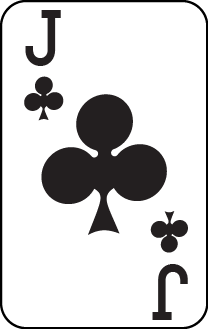 or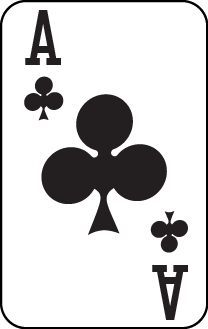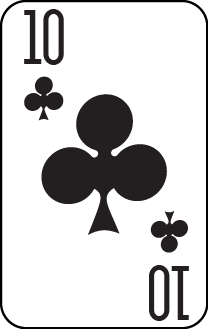 2. How much does a Blackjack hand pay?
The typical payout on a Blackjack hand is 3:2. In some circumstances, the casino pays only 6:5 or 1:1 which can be found at lower minimum tables.
3. What happens when there is a tie between dealer and player?
When there is a tie that is called a 'push' and the player get his bet returned.
4. Why is Blackjack one of the most popular card games?
It is a game that can quickly be learned and at the same time requires a bit of skill. It is a challenge between the player and the dealer. It offers one of the most favorable odds to win.
5. Why Blackjack have the best odds?
Blackjack can have one of the best odds for the player to win. But what must be taken into consideration is the type of game played and the number of decks used. A single deck game with Classic Blackjack rules that allow splitting give a player a +0.1% advantage.
6. What is the House Edge?
It is the theoretical number that the casino would keep in the overall amount of a bet statistically. The house edge varies depending on the certain variables including how long a player bets, buy-ins, bet size etc.
7. What is Classic Blackjack?
It is the most basic form of the game, although depending on the software the rules may slightly differ. Basically the dealer must stand on 17, split and double down are permitted on the first two cards. Insurance is allowed only when the dealer shows an ace.
8. Are there more than one Blackjack variations?
Yes – there is a diverse selection to choose from and it varies between software suppliers. Microgaming is among one of the largest leading supplier of Blackjack variations.
9. What are among the most common Blackjack variations?
Blackjack Switch, Double Exposure, Super Fun 21, Spanish 21, European Blackjack, Perfect Pairs, Vegas Downtown Blackjack and Pontoon are among the most commonly played.
10. When should a player not take insurance?
In the Classic variation of Blackjack, a player should not take insurance. Once a dealer shows an ace a player should say 'no' to insurance with a chance of winning 3:2 then even money.
11. Is Double Down a good bet?
Double down will give the player an edge over the Casino house. However, it is important to know the strategy when to exercise the double down option. It can be profitable in turning around a losing hand.
12. Single deck vs. multi-deck games –which is better?
The multi-hand deck has around a 0.5% disadvantage over the single deck game.
13. What is the 'Shoe' in Blackjack?
The shoe is a card game device found used in casinos that hold multiple decks of playing cards. It allows more games to be played requiring fewer shuffles.
14. What is a 'Split'?
This is when the first two cards are dealt and they have the same value amount. A player may split the cards and play two hands.
15. When is it wise not to Split?
It is best not to split a hand that is dealt 88 and stand.
16. What is the worst Blackjack play?
Hitting with a hand showing 19 or 20 is one of the worst moves a player can make.
17. Is Card Counting illegal?
Contrary to popular belief card counting is not illegal. However, because it does give the player an advantage most casinos do not allow it.
18. What is the overall advantage to Card Counting?
A skilled player who counts cards can have about a 0.5% and 1.5% advantage.
19. What is the winning formula to Blackjack?
There are three key factors to consider: skill, bankroll and risk.
20. Where is the best place to start to learn how to play Blackjack?
The LCB Blackjack Guide offers helpful tools to learn the strategy of Blackjack. There is also Free Blackjack variations to play under the Free Games section.