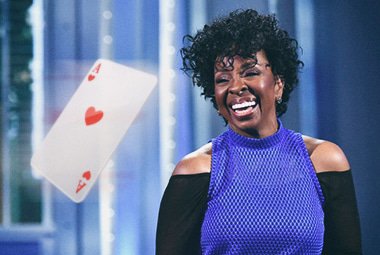 In this crazy world of online casino gambling, every player has a unique story.
But few can rival that of Gladys Knight!
One of the great soul singers of all time, Ms. Knight struggled mightily with a gambling addiction for over a decade. Just when it seemed that she would become a cautionary tale, however…
… she sought and received help for her gambling problem, and emerged victorious!
Let's take an in-depth look at this musical icon, her history with betting, and how things are looking now for this member of the American musical royalty.
Empress of Soul
Astonishingly, the band that would go on to make history – Gladys Knight and the Pips – was founded when its leading lady was only ten years old!
The setting was a family birthday party. When the record player malfunctioned, little Gladys, along with her brother, sister, and two cousins, took over the evening's musical responsibilities. Shortly thereafter, the band "The Pips" was formed, which was later re-dubbed "Gladys Knight and the Pips" to reflect her front woman status.
She ultimately achieved massive success, both as a solo artist and as a member of the band, which continued to consist of herself, her brother, and two cousins. It's all in the family!
Hers was a career that was defined by longevity, flexibility, and some darn good music.
After signing with the now universally worshipped Motown Records in 1966, Gladys Knight and the Pips wasted no time in soaring to the top of the music scene.
Their first major hit, a Billboard #1 on the R&B charts, was the original recording of "I Heard It Through the Grapevine." They scored another #1 in 1970 with "If I Were Your Woman," and perhaps their biggest success of all in 1973 with "Midnight Train to Georgia."
The group moved from Motown to a better deal with Buddah Records in 1973, then went to Columbia Records in 1980.
Atlanta
She retired with seven grammy awards to her name, to go along with two number-one Billboard Hot 100 singles, 11 number-one R&B singles, six number-one R&B albums, and induction into the Rock and Roll Hall of Fame.
That's a jackpot of a career right there!
And perhaps best of all, she earned the title "Empress of Soul" in the process.
Addiction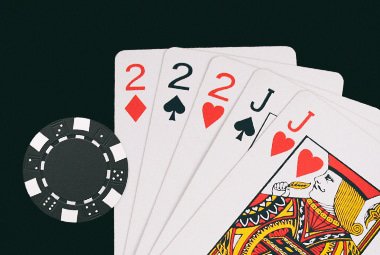 Knight was born in Atlanta – which was then a hotbed of activity both legal and extralegal, though it's now a dead zone for gamblers, best known as the setting for The Walking Dead – but her career really took off after she had relocated to the grand casino town of Detroit, Michigan…
… a state that remains at the forefront of legal gambling in America to this day!
Perhaps it was because of these two cities' emphasis on living the high life, or perhaps it was just coincidence, but when a fellow musician introduced her to blackjack, it was love at first site.
As she later wrote in her 1997 autobiography, the gambling addiction set in slowly. Amidst the wild times of life on the road, the casino became a kind of safe space.
"The pit bosses and dealers became my family. I felt protected. I played behind red velvet ropes that protected me from autograph seekers, thieves, and scam artists. They brought food and drinks right to me, at no charge."
To be sure, not every player can boast of such special treatment! Still, before she knew it, Knight was spending all kinds of time and money at the casino table, mostly favoring blackjack and baccarat.
Recovery
For most gamblers who get in over their heads (celebrity or not), it's the loss of money that motivates the sudden need to change course.
For Knight, though, the loss of time was more important. More specifically, the time she was spending at the casino was interfering with her life as a mother.
One morning in the 1980s, she woke up late after a long night of drinking and playing to realize she'd neglected to take her son to school.
That incident, coupled with two separate single nights where she sustained massive losses at the tables – of $45,000 and $60,000, respectively – convinced her to seek help.
She started attending Gambler's Anonymous meetings, and was able to quit the habit without further damage to her family or her finances.
The Bottom Line
When it comes down to it, everyone knows that celebrities don't have the same problems as ordinary people do.
Nevertheless, it can be fun and instructive to watch and learn from what the rich and famous get up to!
In the case of Ms. Gladys Knight, it's almost refreshing to see how a person can be drawn into the world of casino gambling, slowly and deeply, come close to suffering greatly as their play becomes an addiction…
… only to be able to stop playing entirely before her life suffered more serious damage.
Even those of us who don't have any Grammy awards or Billboard #1 hits run the risk of meeting the same fate. Gamblers, especially those who take our play seriously, need to keep a close eye on things to make sure that the pastime doesn't become a bad habit, or worse yet, a full-blown addiction!
Still, it's good to know that when help is out there for those who need it, and that it can be effective.