VPNs are a very hot topic in online casino gambling at the moment.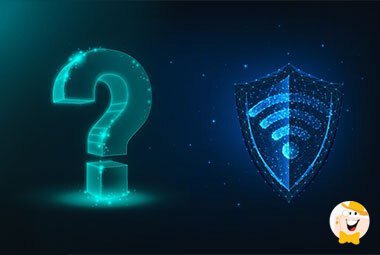 How hot?
So hot that the whole enterprise was recently banned in China…
… and when governments begin getting involved in an internet trend, you know it's gone mainstream!
Indeed. VPNs are now a necessary topic for all gamers, of all experience and bankroll levels, no matter whether they're good enough with technology to write their own code or a borderline luddite. No matter where you fall on this spectrum, here's what you need to know right now.
What is a VPN, anyway?
For those who aren't already familiar with this technology, here's a brief rundown.
VPN is an abbreviation for virtual private network. Essentially, the create a 'data tunnel' with your local network at one end, and an exit node at the other.
This means that your data – including your location, IP address, browsing history, location for streaming, access to your devices, as well as any information sent or received – is encrypted and unreadable to any third party.
Anyone trying to monitor your data will see the activity, but it will be associated with the VPN's IP address… not yours. Since most VPN service providers have servers all over the world, used by countless clients at any given time, this effectively makes any individual's online actions anonymous.
The implications for online gaming are massive.
Theoretically, an online gambler who is traveling to a country where gambling is not permitted could use a VPN to access their favorite sites just as easily as they could at home.
There's more to it than that, though!
Why You Need one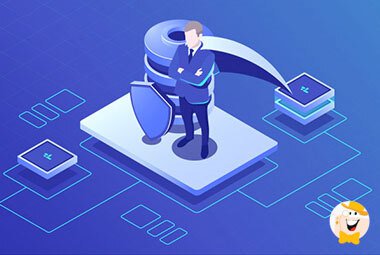 While it's true that VPNs can be used to hide illegal activity, most gambling fans use it for two other, extremely important reasons.
One is safety. Gambling sites, by their very nature, need access to sensitive data like credit card information, bank details, and sometimes official forms of identification. This is all, to put it mildly, data that no player wants falling into the wrong hands. The right VPN helps keep that information safe, so that players can stop worrying about identity theft and enjoy their game!
Secondly, there's the simple issue of internet freedom. Since most VPNs do not log browsing history (although some do), government or third-party surveillance is simply impossible…
… which is why governments can be so hostile to the idea of VPNs!
For gamers who value their privacy highly, this is a major consideration.
What to look for
There are a number of factors that come in to play in deciding which VPN is best for a player's needs. Here are some of the biggest things to consider:
- Number of Connections Available
Since part of the anonymity and security of using a VPN is due to their remote servers, it stands to reason that the more servers in use, the better for players.
Not only does these more effectively mask your data from third parties, it also prevents lagging during the bottlenecks that can occur during periods of high internet traffic.
- Streaming Speeds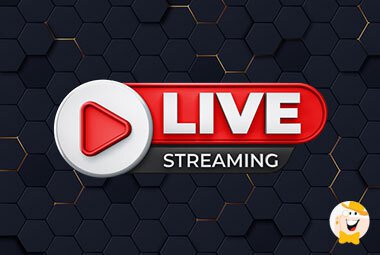 All regular gamers will be all too familiar with the issues of streaming speeds. Some VPN services are associated with high degrees of latency – which can mean lags between the time when data is sent and when it is received.
This can be deeply frustrating generally, but when it comes to online casino gaming, it can have serious financial ramifications!
Online poker players may be eliminated from a big hand because of lag, or slot gamers might miss out on a potentially lucrative bonus feature.
- Customer Service and Support
Even the most effective VPNs may have glitches once in a while. In moments like these, the value of good customer service is difficult to overstate.
It can be tricky to evaluate the capabilities of good customer support ahead of time, but there are some things that can be solid indicators.
At the very least, players should look for a dedicated email address, a telephone number for service in your language, and a FAQ page. If one or more of these is not easily located, that may be a bad omen.
- The Cost Factor
Like everything else in today's online landscape, there is a significant gap between VPN services that charge a premium, those that charge very little, and those that are free.
Is paying for a top tier VPN worth it?
The answer probably depends on how often you play, as well as your bankroll.
High rollers, or those who like to hit the tables more than once a week, should almost always consider a paid VPN service. The purchase price often means higher connection speeds, more servers, and specially-assigned support specialists. Casual players may not need these services, but more serious ones almost certainly will eventually.
Choosing a VPN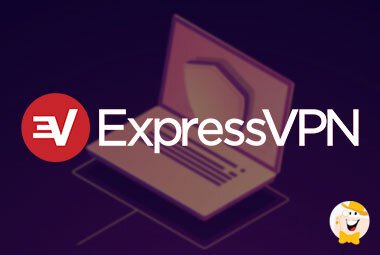 Ready to dive in? Here are some of the top names in the industry.
Probably the best-known player on the market is ExpressVPN. They are an all-purpose VPN, popular for gaming, streaming, and gambling. They have a massive network and the overall infrastructure to take care of their customers.
On the other hand, NordVPN is a firm that caters more to gamblers specifically. This should be a strong consideration for serious players.
Finally, for those on a budget, SurfShark provides a great value for its relatively low price.