Are you really at risk when you play your games?
The online casino industry has nowhere to go but up—and it's certainly been doing so for the past decade! At this point, they're more popular than ever and it looks like the trend's only going to continue.
There are many benefits to this onward and upward movement. More players join the community every day and bring their skills and expertise. Producers and developers are incentivized to create games for this expanding population, resulting in not only quantity but quality. Jackpots rise and bonus opportunities do too.
Gaming in an online casino is becoming more widely beloved as a hobby. However, there are risks associated with any online gameplay. Wherever there's a group of people with money to spend, there are those who will look to exploit them.
If you aren't willing to take the time to figure out how to manage these risks, you could find yourself in hot water.
Luckily for you, we've created this quick guide to help you stay safe as you play your favorite games.
Only Play in Good Casinos
The first thing you absolutely must do when planning to play in an online casino is to make sure that you're only playing on a reputable platform.
If you're playing in a legal casino, it should be obvious: you'll be able to view the certificate immediately on the home page, along with terms and conditions and FAQ's. Any reputable, legal casino is proud of this fact and will be sure to show you immediately that it's safe to play.
This minimizes the risks of data theft as well as, well, theft: financial theft. A casino that belongs on the warning list is a casino that exists to steal your time and money. They'll make enticing offers but remember: if it seems too good to be true, it likely is.
Choosing a good casino goes further than legality: you also want to be able to separate the wheat from the chaff when it comes to offers and loyalty programs.
Make good use of your online casino community. They're the best resource you have for deciding whether or not a casino is worth your time. Casino forums are places where members from all over the world come together to voice their opinions and answer questions.
A good casino has the right balance of safety and legality, bonuses, and games that you'd like to try out. Choosing the best casino for you is a top way to minimize all the risks you'd otherwise encounter.
Do You Choose the Best Games for Your Style?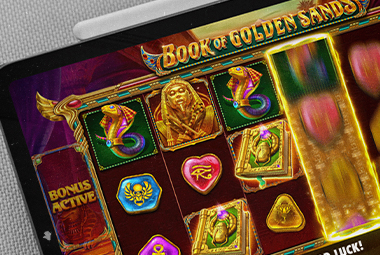 We know, it can be a little overwhelming to enter a casino site and see all the games on offer. This is a wonderful thing! However, you have to be careful about the games that you choose to play.
You might see a game you've never encountered before. This is especially exciting when you're playing on a new site and you're feeling the rush of novelty, the fact that you've never been there before and it's your first time.
But wait!
If you don't already know a fair bit about the game, it could lead to frustration and loss. Therefore, it's always an excellent investment to spend time researching before you play a new game.
Think about it: you'd never buy a car if you didn't know that it was in good condition and a well-rated machine. It might seem extreme but choosing a casino site and new game is quite similar: it's easy to spend thousands of dollars in the blink of an eye without recouping your investment if you don't know the basics beforehand.
It's simply responsible gambling to choose games you already know, or at least take the time to get to know the new games you play.
Manage your Bankroll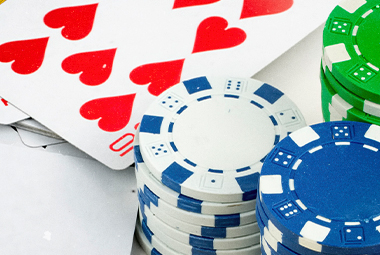 No matter what you do, it's vital that you don't allow yourself to overspend. This is one of the biggest gambling pitfalls, even among experienced players.
It doesn't have to do with the size of your bankroll, either: there's nothing wrong with having relatively little to spend. There are plenty of games that you can play to maximize the time you're able to spend in the casino while still keeping track of your budget.
It really comes down to organization: you need to keep a limit on the amount of money you're planning to spend on any given game, on any given evening. Make sure that you're also keeping track of any money you exchange for bitcoin. One of the risks involved in virtual currency is that it's so darn easy to spend.
Keeping a spreadsheet is an excellent start. It can be simple: dates, times, amount spent, games played, etc. It'll help you track your gambling patterns and may even result in greater wins, as you'll be able to correlate especially good days with the games and amounts you've played.
Another budgeting tip is to have a separate bank account—or a "jar." Most online banks allow you to set money aside for hobbies, savings, vacations, etc—and online gaming counts! Set aside the amount of money you'd like to spend on online gambling and only allow yourself to pull from that "pot."
Know When to Stop
Our final tip is simultaneously the most intuitive and counterintuitive. You must know when to stop.
It can be difficult when you feel that you're on a winning streak, or you're just about to hit it big—or even worse, when you're losing, and you feel like you can bring it back with just one more bet.
Don't let yourself fall into this spiral!
Listen to that little voice in your head and stop when you need to stop. If you're a beginning gambler, this could be the end of your bankroll. For any gambler, it's also just a matter of when you feel like you should step away and reconnect with your life in the real world.