How's Your Gambling Impacted by Futuristic Technology?
Gambling dates back centuries, making it arguably the oldest pastime in history. Technological advances make everything shiny, new, and different - but do they also bring improvement?
There's only one way we can answer: ABSOLUTELY.
The addition of new technology such as augmented and virtual reality systems make gambling more accessible and interesting. The technology on the roster for this year will change everything from the atmosphere and looks of online casino sites to the ways we play.
Casinos are a growing, multi-billion-dollar international industry. These technological advances will make the sport even more popular. Soon you'll be able to experience the excitement of being in a brick-and-mortar casino from your very own home, in better ways than we ever could have imagined.
Let's take a dive into how technology's going to play a huge part in this year's most popular online casinos.
What's the Difference Between Augmented Reality and Virtual Reality?
Everything from the games themselves to how and when we gamble are influenced by technological developments. Often, we don't even realize some of these innovations - they're outdated by the time we'd even notice them.
In the last several decades, online casinos have made great use of this tech, creating ways for people to gamble anywhere and anytime - even from the comfort of their couch. Two of the most important tools we'll see becoming widespread in 2023 are Augmented and Virtual Reality.
But what's the difference? It's pretty simple:
Augmented reality (AR) doesn't require any specialized equipment other than what you'd normally use to play. It's based on what's really going around you, but with a twist: users experience a more interesting version of the real world. An example is Pokémon Go, the popular phone game where users capture creatures placed in "real life" settings using their phone.
AR lets you play in real-time, allowing you to see the cards dealt and make your decisions based immediate input. Many online casinos already use this technology to improve user experience. It's an easy way to incorporate immersive experiences without the need for specialized virtual reality equipment. 
Virtual reality systems and headsets create a fully-immersive casino experience, from beginning to end. Created in 2015, the first ever virtual reality casino has been a massive success and we can expect more such possibilities in the coming year.
Users can talk with each other, see games unfold in real-time, and walk around as though they're at a traditional casino. In time, this will become significantly less expensive than building and maintaining a building - as soon as the programming infrastructure is developed!
The Rise of Blockchain Technology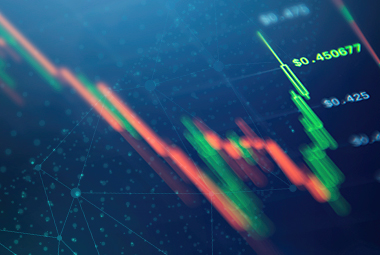 What's blockchain and how's it going to impact online gambling in 2023?
Blockchain is a decentralized public ledger for all financial transactions. The transactions are recorded so anyone can access them. However, they also allow any user to remain fully anonymous as players access their cash from a virtual wallet. This keeps data secure before, during, and after gameplay.
It also makes it possible for bitcoin and other cryptocurrency methods to be legitimate and safe. Because of blockchain, there's always a record to lead to the responsible party if something goes wrong.
There are many reasons to make bitcoin part of your online casino experience; both for security and convenience reasons.
While you should definitely make sure that you're checking out the terms and conditions of every casino you visit and be certain that you're playing on a legal platform, using bitcoin protects you against that most insidious of frauds: an irreputable casino who deposits money into your account and then immediately issues a recall for that money, disappearing into the night.
Should We Continue to Expect Challenges in The Modern Age?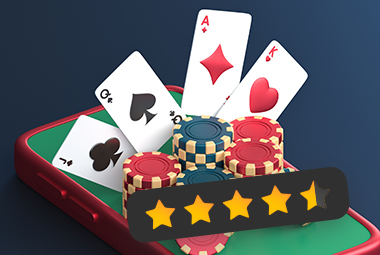 Unfortunately, technological advances can't override the worst of human nature: there will always be people and sites unworthy of trust. It's still vital to keep up to date with data protection measures and great deals of caution to make sure that you stay out of the victim category.
Always read casino reviews before giving a new casino a chance. It's better to spend a little time up front researching, rather than a ton of time trying to get your money back. The best thing about this is that every moment you spend on research is an investment. Once you've found trustworthy sites you love, you can play with no worries.
Always remember: if something seems too good to be true, it probably is. Trust your gut: listen to your intuition if it's telling you that a site belongs on the warning list and stay away.
There are also the human challenges that technology just can't help: our drive to win, the possibility of chasing losses. Perhaps more than ever, it's important to remember that you must always keep track of your bankroll and budget.
Using a tracking app or even a method as simple as an excel sheet will help you keep track of your budget and bets, making you a better and more disciplined gambler. Slow and steady wins the race! Starting with small bets lets you play for longer periods of time without breaking the bank.
We also have to note that technology serves to make games cooler, more accessible, and easily fit into our daily lives. This is wonderful on the whole but can contribute to gambling addiction.
Gambling addiction is a problem that technology simply can't solve and might even make worse through the added convenience it brings. Always remember that there's no shame in getting help.
If you or someone you know is suffering through gambling addiction, make use of the trusted resources available through online or in-person mental health centers. Remember: at the end of the day, it's just a game. You're the one in control, and you're not alone.