Players Reporting Issues While Depositing via PayPal on the Rise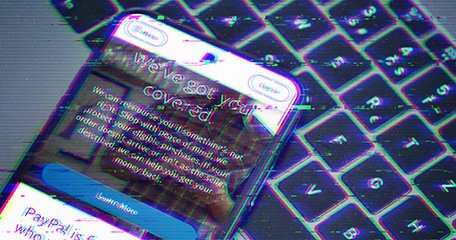 We have recently started getting emails from bingo players complaining about PayPal transactions across the Dragonfish Network, the world's leading B2B division of 888 and a provider of software on 140 partner brands.
The message they kept receiving while making a simple deposit transaction practically came out of the blue, as no previous signs of warning or notifications about incompatibility were disclosed in previous weeks or months, neither from the American multinational fintech company nor the operator.
To deal with this awkward situation, many players are now turning to alternative payment methods, like debit and credit cards, but the bottom line is that such approach isn't budget-friendly for the long haul. Besides, facing incompatibility issues such as using an outdated browser could affect other deposit methods over time without you even noticing, and where does that lead?
Luckily, the solutions are plenty, and no, you don't have to delete cache and cookies to do the trick with this one.
Why PayPal Puts the Stopper on Outdated Browsers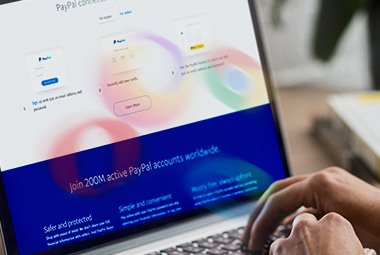 In one of our recent casino reports under the expansive and ongoing project "From the Players, for the Players", launched by LCB in February 2021, our tester encountered an error while trying to deposit with PayPal on a regular UK bingo site and eventually had to complete the transaction with Visa Debit instead.
Having done countless PayPal deposits, our tester is very familiar with the steps needed to complete the transaction (a complete video tutorial), which also includes to get navigated away from the bingo site at some point.
To authorize the transaction, users are asked to enter their PayPal email and password, and usually, this process takes a few seconds before being redirected to the bingo site to see whether the money is in the cashier.
However, this time, the transaction wasn't exactly a stress-free experience for our reviewer. As it turned out, after the redirection, she saw the following message in bold red text in the cashier:
"PLEASE NOTE: PayPal supports only on modern browsers. If you encounter an issue depositing using PayPal, please contact us."
Now, the focal point in this story is that our reviewer was using Internet Explorer in Windows 10, which is no longer considered a modern browser. To refresh your memory, Microsoft finally took a step to retire its embattled web browser in June 2022 and proclaimed Edge a suitable replacement for it on Windows PCs in the coming years.
The company's latest default cross-platform web browser is built to be highly compatible with the modern web and has demonstrated a much stronger performance than its predecessor, including a powerful, built-in defenses against phishing and malware.
Microsoft Edge was first released for Windows 10 in 2015, but it is also available on Android and iOS-based devices since 2017.
Anyway, back to the story. Unaware that the browser was outdated, our tester continued attempting to deposit with PayPal twice and was finally met with a screen full of error messages, each time!
When things started to look quite pessimistic for our player, the operator recommended to get in contact with the digital payment service regarding the issue. Nonetheless, rather than creating a follow up for later, the UK-based tester completed the deposit via the only alternative payment method available at the time – Visa Debit, and so she completed a successful card deposit of £142 on June 23rd.
Still, since we do not leave anything to chance and always want to inquire more to deliver more value to the player, our team reached out to the affiliate manager for the bingo brand and asked for a more detailed clarification.
It turns out that Dragonfish was the one responsible for payment processing and the error messages displayed, suggesting us to use "current browsers" such as Chrome or Edge for safety from now on!
What this means, is that PayPal may be putting the kibosh on outdated browsers such as IE this year due to security bugs, general vulnerability on web (not to mention the long-awaited retirement on June 15, 2022) and a whole other set of God-knows-what reasons, but don't get confused – the operators are playing their part in this whole jigsaw too.
As a final point, but also to stay in the know as players, we're sharing with you PayPal's up-to-date list of best browsers with guaranteed support for December 2021:
Desktop
Chrome version 41 and later
Firefox version 43 and later
Safari version 8 and later
Opera version 12 and later
Edge version 14 and later
Mobile
Chrome version 41 and later
Firefox version 15 and later
Safari version 9 and later
Please keep in mind to occasionally visit the website as the list is subject to constant updating. If you're not running the most up-to-date version of your web browser, you may be missing critical security patches and updates, preventing any further depositing!
Are Modern Browsers Required for Other Web-Based Payment Methods?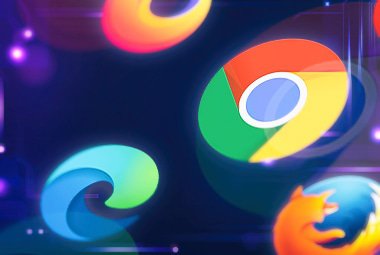 According to our research, the payment landscape in the online gambling industry is changing. Rapidly.
With the increase of digital wallets, eCash and a number of methods to top up the account or simply purchase online, many payment options such as Neteller, Skrill, Klarna, Sofort, and Paysafecard are competing with one another to provide the best security, user experience and functionality on both the traditional desktop devices and mobile, like smartphones and tablets.
Also, crypto payments are becoming more mainstream nowadays, highlighting the need for merchants like PayPal to consider making new payment protocols possible.
Now, each of the payment services supports the latest version of the Internet's best browsers, such as Microsoft Edge and current versions of Firefox, Safari, as well as Chrome. Still, take into consideration that the immediate prior versions of these browsers are only supported if they are still fostered by thebrowser company themselves.
Usually, when a new version is announced, support will cease on the third-oldest major version.
That being said, the Skrill digital wallet is compatible with PC and Mac, and works on most popular web browsers, e.g., Mozilla Firefox and Google Chrome. Neteller is supported in Edge, Firefox, Safari (Apple and Mac users only) and Chrome, while utilizing older browsers may result in disabled functionality or limited access to services.
The list of browsers officially supported by Klarna includes the latest 2 versions of Safari and iOS Safari, last 2 versions of Chrome and Chrome for Android, the latest 2 versions of Opera, Microsoft Edge and more.
If you're using ecoPayz, Zimpler or Interac, each service should be fully compatible with most modern web browsers, but the best idea is to always use the latest up-to-date version. On these payment platforms, the recommended browsers are Google Chrome, Mozilla Firefox, Apple Safari, but also Apple Pay and Google Pay, although they're designed primarily for in-store purchases.
Without wasting any more words and to let you dwell on the subject, none of the most popular Dragonfish sites on LCB, according to player feedback and votes, like Total Gold, Spinzilla, Wicked Jackpots, Moon Games and Winneroo, have been reported as bothersome when it comes to browser compatibility and depositing, except for one Skrill customer, so it's hardly the rule (you can see the remaining reviews with comments by refining online casinos and selecting software from the dropdown menu on the left under All Online Casinos.
What's more, none of our members have recently reported any related troubles with PayPal deposits in outdated browsers on the forum. If we by accident jumped the gun, be sure to share your experience in the comments with us and also let us know if you have a burning issue with the provider.
Thank you for reading.