Are you on track to win big?
If you're just starting out in the exciting world of casino games, let us be the first to welcome you! If you've been playing for a while and you're looking to up your game, so to speak, welcome back!
Regardless of your experience level, you're in the right place.
If you're looking to maximize your wins, you might have already done that quick google search with which so many of us are familiar: "what's the easiest casino game to play and win?" You've likely already been hit with so many results it's overwhelming.
Choosing which game is the best bet for you to devote your time and skill is not only a difficult choice, but truly an art form. There are so many factors to take into account:
Which games do you enjoy best?
Where do your skill sets lie?
Are you likely to win big at your favorite games, or should you diversify?
How much research is necessary to win big?
Where do you start with all of this, anyway?
It can certainly be overwhelming!
However, there's an easy rule of thumb: if you're looking to win with the most consistency possible, the best option is to choose casino games that have the lowest house edge. The good news is that there are plenty to choose from!
With this in mind, we've put together a list of our favorite games with a low house edge that hit the very center of that Venn diagram: easy to play, better odds of payout.
The Most Classic of Classics: Slots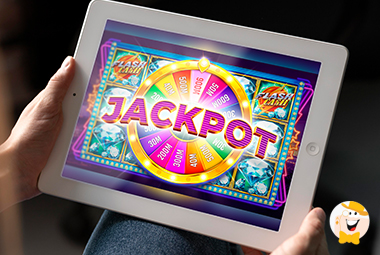 Anyone just starting out in the hobby will naturally gravitate towards slots—and why not? It's arguably the easiest game to play and it's good, clean fun!
The evolution of slots is a fascinating and storied history leading to the perfect beginner game. You don't need to have built any skills to enjoy playing slots.
And as it's a game of pure chance, the results are so random that it only has between 0% and 17% of the house edge. It simply can't be predicted and that's where the excitement lies!
Pulling the lever engages the Random Number Generator (RNG), a microchip that produces the numbers to determine the landing positions of the slot reels. The RNG runs at a rate of more than a hundred million changes per second, making it impossible to develop a technique or timing when you're playing. You can just sit back, relax, and let the computer do the work.
The multitude of games, graphics, sounds, and bonuses keeps slots an ever-relevant choice in the changing landscape of both traditional casinos and online platforms. You're sure to find a game that meets your interests head on and gives you hours of entertainment—and chances to win, to boot!
Have You Considered Blackjack?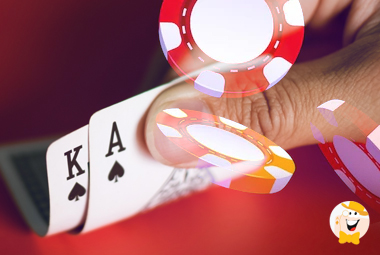 Blackjack is a game of skill, to be sure—rather a departure from our last recommendation of slots—but it also has an extremely low house edge. It also has the advantage of the low house edge being significantly more predictable, at 1.5% to 2%.
Blackjack is a perennial favorite, and not only in America: Malta-based studios are also launching the classic table game, to international excitement.
The game itself is quite straight forward: you simply want to combine the cards in your hand to achieve a total as close to 21 as possible without going over the limit. If you're closer to 21 than the house, you win, if they're closer, they win.
There are a ton of different varieties to play and more turning up every year—but the best way to start is with the classic variation, regular Blackjack.
If you're playing online, blackjack is also an excellent game for building community: as all players are going against the house, even if you're playing simultaneously, there isn't the pressure to win against each other or compete. Live chat options complement this and make blackjack tables a great place to meet friends with similar interests.
The Opportunities Presented by Video Poker
Video poker is an extraordinary game in that there are those who claim that it's possible to have a 0% house edge. Learning to play poker can be a daunting prospect, to be sure—but if you already know how to play and you're looking for a game with a low house edge, poker should be your go-to.
Video poker has the advantage that we discussed in blackjack: you can play alongside others with similar gaming interests, but you're not playing against each other. The tension of traditional competition doesn't apply as you're all playing against the computer.
Video poker is based on five-card draw poker. As with any poker play, it's vital to avoid the top poker mistakes, but an experienced player will find this almost second nature.
A significant difference between traditional five-card draw and video poker is that video poker gives you the opportunity to discard all five of your original cards. In table poker, you may only discard one.
Video poker is also an excellent time to review the fine print: you want to be sure that you're choosing the game with the best jackpot and payout terms. Never go in unprepared!
Take a Spin at Roulette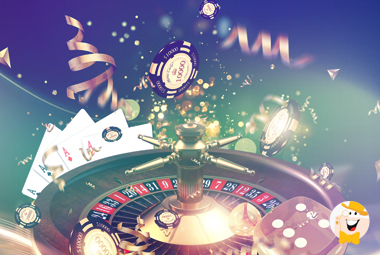 Our last on this list is Roulette: the beloved game with only a 6% house edge (at the most). As with slots, this game doesn't require much skill: it is based on chance, though with other determining factors.
The goal is to be as strategic as you can when placing your bets. This comes with time and practice—you'll learn the value of your bets and when you should double or triple them.
There are, of course, tips to help anyone and you'll find that any research you do will pay off handsomely on the back end.
So go forth! Play your games and place your bets! Happy winning!