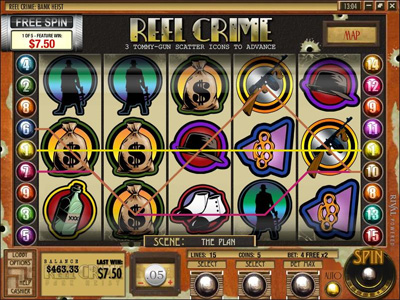 Rival Gaming's "i-slots" are fully interactive video slots games that are very exciting and totally unique. These games are really unlike anything else you might have come across so far, and manage to make playing time exciting for longer with exclusive interactive story lines, which will ensure that most players will come back time and time again.

What we like about i-slots is that it's very difficult to tire of them as they have various alternate endings and weird and wonderful multiple bonus rounds. The interactive aspect of the game really draws you in and the catchy themes makes it even more fun. We would recommend that you give these games a try, even if you don't usually play online slots.
Only at Rival Casinos
Keep in mind that you can only play i-slots at online casinos who use the Rival software platform, so make sure your casino of choice have them before you sign up! In addition to being a very exciting variety of slots, i-Slots also offer you the unique chance to take part in deciding how the storylines will evolve, all of this while spinning those virtual reels to win real cash!
Each of the i-Slot games feature a group of colorful characters that play their roles in the basic storyline. When you start to play, you will see a short video that summarizes the plot and introduces the new characters. Once you've watched the orientation video and have learnt the basics, you should be about ready to jump in and grab a piece of the action.
As the game unfolds, you will be presented with various scenarios, decisions and game features that are all based on what symbols you get during your spins. You will find that story progression is quite easy to follow and the game comes with a simple and accessible map that you can refer to at any point during the game. Look out for the Rival Gaming's standard features that include scatters and bonus free spins, as these will help you move forward in the scenes and win large amounts of cash.
The i-slots that are available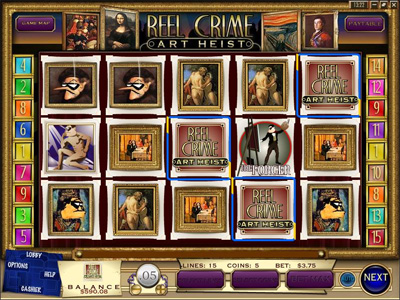 Let's look at the different i-slots available. 'As the Reel Turns' is an i-slots game with a Soap Opera theme, five reels, fifteen pay lines, free spins, bonuses, and more! This game also has a follow-up game, 'As the Reel Turns 2'. The i-slots game called 'The Gamble' sports five reels with fifteen pay lines, various bonus rounds as well as scene progression. The 'Reel Crime' i-slots game is a five reel, fifteen line slot game with an excellent scatter feature, free bonus spins, and a five times multiplier. 'The Reel Crime: Art Heist' i-slots game is a five-reel, fifteen line slot with extra free spins and a exciting Robin Hood bonus that is triggered at random.

You can also download iSlots to your iPhone, but you should consider if you have enough space for the application before you download it. When you download and play the iSlots application on your phone you will notice that it has a pleasing slot machine user interface, that comes with great graphics, read outs, as well as bet monitors.
Was this article helpful?
2

/

2

found this helpful
Back to articles