Confronted by all the changes that have affected the iGaming industry in recent years, players keep asking themselves whether online gambling is legal or not.
The reality is, that despite globalization intended to remove borders and bring equality, today more than ever, our rights and opportunities depend to a great extent on where we live.
Indeed, one doesn't have to be a keen punter to notice the dramatic growth that has been happening across the sector over the past decade.
More than 3,000 web-based casinos ...
... that operate right now serve as the best possible proof of the unparallel thrive, all the more so, new festive venues are constantly being added to the already a way past extensive database.
The rise of cryptocurrencies has not only launched a new era in the development of internet betting but also questioned the entire concept of legality since placing stakes with Bitcoin and similar digital assets is not the same as a real-money play.
Different Takes On iGambling
It is safe to say, that the European market remains both one of the most open and profitable on the world iGaming map since close cooperation between countries help companies cater to various jurisdictions scattered on the old continent.
Sweden, for instance, is a great example ...
... of the right approach to the whole idea. Alarmed by the fact that due to the limited range of software providers and some restrictive terms available in the country, many players switch to online casinos based somewhere else, the SGA simply opened up its licensing applications to all interested foreign operators.
Even the Netherlands has recognized the crucial importance of strong and free of monopoly iGambling market and started to work on more liberal legislation to allow international brands to enter the market.
Still, drawbacks are not foreign to even changes for the better. Thus, there is no integrated authority to roll out the uniform standards, at least within the territory of EU member states.
In general, the worldwide regulatory landscape of online gaming has improved, yet some significant parts of the globe remain either non-regulated or absolutely intolerant to the games of luck. There are also a number of countries where legislations are pretty unambiguous and confusing.
Naturally, daily practice shows ...
... that even the strictest constraints fail to stand between punters and their favorite pastime: big international sites just cannot afford to ignore populous China, Russia or Indonesia, therefore they make certain (and successful) efforts to reach out to the customers who reside there.
There is a consensus that a regulated market based on strong jurisdictions is a much safer and secure place for players, which are provided with fair and equitable treatment and can count on the help of relevant authorities in the case of eventual dispute with a casino.
That's exactly why the gambling community looks forward with hope to sensible and constructive gambling legislation across the globe.
Background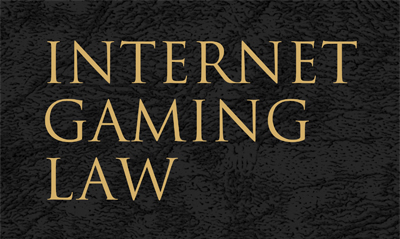 Online gambling has only really been happening since the mid-1990s, with the first online casinos launched from Antigua.
Naturally,people flocked to them because of how convenient it is to be able to play a few hands or spin some reels from the comfort of your own home, particularly when the payouts are just as real as at a traditional land-based casino.
Since that time it has grown phenomenally, with many Internet gambling companies becoming so prosperous that they now have publicly listed stock trading around the world.
In terms of offering, top-notch gambling portals went even further launching Live Dealer projects and delivering engaging content to all mobile devices. Fun on the go has quickly become the prime mover of innovation.
Globally, it took a while for the various countries lawmakers to even realize that something new was going on, something that required an entirely new set of rules than anything they'd previously seen. Even territories that had state-sanctioned gambling were taken unawares.
Adversaries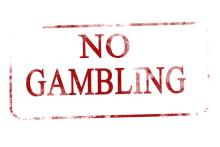 There are many complexities in the interests driving the creation of new legislation to either ban or regulate the practice of online gambling. The most obvious is the moral debate – many countries have a portion of the population that somehow feels that gambling is wicked and should be banned outright.
Another interest group is existing owners and operators of traditional land-based casinos. Some experts estimate that online gambling is an industry that turns over in excess of $84 billion a year – and that money has to be coming from somewhere. A sizable chunk must logically be coming from a market sector that used to be forced to travel to casinos but no longer has to.
So in some areas, traditional casino owners have a vested interest in crippling the online gambling industry. This becomes even more acute in countries where gambling is entirely state-run. In such countries, online gambling can actually represent a threat to national public revenue.
Allies
Fortunately, not everyone wants to shut down the online gambling phenomenon. Many countries realize the potential it brings, and are looking at ways of regulating it in the same way any other gambling operation would be.
This brings its own set of challenges ...
... because of how the Internet creates a global community without borders. Most often countries are looking at ways that they can grant foreign online gambling countries access to their territories, yet still, be able to regulate (and restrict if needed) the practices in operation.
How does one exert control over an entity beyond one's borders?
Although the issue will no doubt be the source of much debate and legal battles for many years to come, a lot of areas around the world are findingways to license and tax the online gambling industry, which creates a win-win situation for both players and government.
Of course, other countries seem determined to drive themselves back into the dark ages, legally speaking. One thing is certain – people love to gamble. It, therefore, seems inevitable that legislation will eventually serve the people.
Was this article helpful?
8

/

9

found this helpful
Back to articles