Isn't it shocking that in the era of globalization we're witnessing a significant growth of inequalities in all spheres of life?
While each of us could have listed dozens of examples from personal experience to illustrate this point, here is something we all have in common: our status as players depends to a large extent on where we come from.
The wide gaps between countries' regulations make your whereabouts the most important factor that determines what games you can play, what bonuses you can claim, and the main thing, what banking options you can use.
Disappointed by high fees or slow withdrawals, punters often blame online casinos for trying to rip them off and unjustifiably keep too much of their hard-earned money.
But do they really have anything to do with all this stuff?
Do casinos charge more than they should for deposits and withdrawals? Do transaction fees vary from one place to another? Is there a one-size-fits-all solution for a smooth drawing of funds out of your player's account?
Let's unpack this issue ...
... and shed light on the current situation and established practices in this field.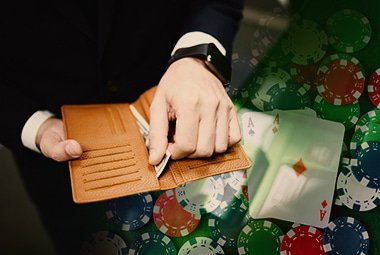 In order to set the record straight, it is essential to understand the difference between various payment systems, as well as their availability in particular jurisdiction.
If in doubt, whether you know all about opportunities accessible in your country, our comprehensive Banking section can give you a hand and provide detailed information on all existing services of all formats and for all markets: credit/debit and pre-paid cards, eWallets, Bank Wire, Cheques, and cryptocurrencies.
Once reading is complete, you will see that in the majority of cases, it is not the casino who limits your banking options. Some countries have very complex and often unnecessarily restrictive legislation that regulates gambling-related activities.
What's more, succumbing to often an inadequate perception of the iGaming industry, they continue to impose new constraints, which force some payment operators to stop their services in such an unfavorable environment.
Do Casinos Overcharge?
Now, let's get back to the first question:
Do online casinos charge more than they should for deposits or withdrawals?
The general answer would be NO, but like everything else in life, it is not absolutely clear and unambiguous.
First of all, we are speaking of properly licensed websites with long and detailed Terms and Conditions, which do not leave much room for confusion. By the way, never skip the fine print in order to avoid any misunderstandings, because all chances are they will soon shape up into a disappointment.
The majority of sites state that they do not charge any fees for making deposits and withdrawals. And it holds true for the great bulk of payment methods with exception of Bank Wire and cheques.
Used more out of necessity (due to lack of other options) than for any other reason, the latter is mainly offered by casinos focused on the US, Australian or other markets with similar restrictive policies.
Still, there is something you have to pay attention to:
Free withdrawals are often subject to strict limitations. For instance, many casinos allow only one such transaction per month, while all further requests for money within this timeframe come with a fee.
Moving forward, there is a number of casinos that do charge fees for withdrawals, which are usually expressed in fixed amounts for smaller sums and as a percentage for bigger winnings. It's safe to say, that you are likely to run into fees rosters at the sites backed by the big international names.
Fees Must Be Transparent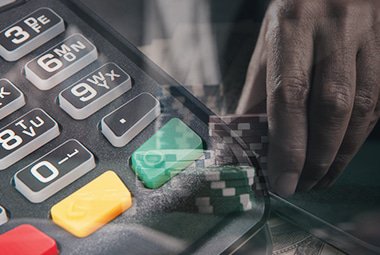 Obviously, with a mushrooming of online gambling venues and constantly emerging new payment systems, it is not easy to guarantee that one day you won't face some unexpected fee due to changes introduced by a provider or casino.
In any case, if applicable ...
... fees should be clearly shown during the deposit/withdrawal process. In other words, a player should be aware of additional charges before depositing funds or taking them from the account.
Considering all said above, we answered the second question with YES.
Some casinos do charge more than others, so if you want to avoid additional costs, set aside a little time to read our trustworthy reviews of websites.
You can also pay a visit to our Forum section dedicated to banking in order to figure out if the gambling community has complaints and concerns in regard to a casino you are going to play with.
Payment Methods With The Lowest Fees
As you have already guessed, there is no universal banking option to suit all tastes and jurisdictions. Once again, your country of residence is a big deal: the perspectives are not the same for someone who lives in the UK or Sweden and in Australia or Russia.
According to the latest data ...
... e-Wallets are the undeniable leader across the world's gambling industry. Above all, such huge popularity is grounded in instant access to winnings from mobile devices – the latest standard for superb player experience.
So, which e-Wallet is the best choice in terms of fees?
It is not possible to give generic advice as figures often vary from country to country. One noticeable trend is the increase of fees by well-known and long-established brands such as PayPal and Skrill, while relative newcomers like MuchBetter try to attract customers by real-time transactions at low costs.
Naturally, this text wouldn't be complete without mentioning advantageous cryptocurrencies. Hot ticket among the punters, Bitcoin is warmly greeted by numerous online casinos, some of them deal exclusively with digital assets including less widespread options.
Although Bitcoin boasts a myriad of benefits, the fees associated with transferring your crypto funds into Fiat money definitely represent a downside of this method. Still, if you are fine with keeping Bitcoin as a long-term source of entertainment, it is one of the best possible options.