Just about every gambler on the planet knows the feeling of finishing up a gaming session feeling like play should have tilted a bit more in their favor.
It's quite common!
Whether it's a nearly-missed jackpot payout, the poker hand that came out of nowhere to beat yours, or just a bet placed against your better judgment, anyone who enjoys casino fun will likely relate to the feeling.
What's less common?
Walking out thinking you've lost, then finding out later that you've won.
And won big.
To put it mildly, this is far from an every day occurrence. But indeed: one extraordinarily lucky gambler won a massive payout… and did so it without even knowing about it. And he still got paid!!!!
How is this possible?
Read on to find out.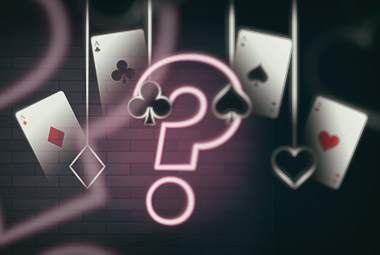 Maybe Casinos Aren't So Bad After All?
Whether rightfully earned or not, casinos don't have the best reputation…
… even among those who perhaps know them best: gamblers!
This is especially these days, when many casinos are owned by soulless, multinational corporations far more interested in turning an ever-greater profit than providing its clients with a memorable play experience.
For example, it can be painful to watch as more and more establishments offer the dreaded "Triple Zero Roulette," an historically abomination of a game that comes with a whopping house edge of 7.69%. The ubiquity of this game has got to be motivated by greed alone – surely Double Zero Roulette (also known as the American roulette), with its house edge of 5.3%, is reliably profitable enough.
At the same time, it's not quite true that the "good old days" were any better! Consider that Las Vegas was essentially founded by the mafia – it's not as if Bugsy Siegel, the flamboyant hitman and close associate of Lucky Luciano, worked so hard to open the original Vegas casinos out of the goodness of his heart and generosity of his spirit!
It's not by accident that the town is called Sin City!
Sure, casinos may not be the great philanthropic organizations gamblers wish they were. But as this story proves, there are plenty of employees and staff who take hospitality and the needs of their guests seriously.
What Went Down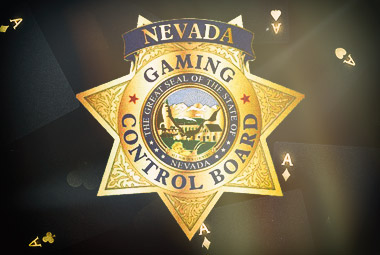 "A simple communications error."
That's what the Nevada Gaming Control Board determined allowed a player named Robert Taylor to win a progressive slot jackpot without knowing it.
Playing at the Treasure Island (not to be confused with the Quickspin slot of the same name), Taylor won the jackpot of $229,368.52 (to be exact)…
… but his machine never displayed the information!
In fact, by the time anyone figured out that the progressive jackpot had been won, Taylor was back home in the neighboring State of Arizona.
That's when the pros showed what they were made of.
Rather than wash their hands of the whole affair, staff from the Treasure Island and from the Nevada Gaming Control Board launched a bona fide investigation to determine the identity of the lucky winner. They reviewed hours of surveillance tape, interviewed eyewitnesses, went through purchase records, and even obtained and reviewed rideshare data to figure out what happened.
Eventually, on January 28th 2022, almost three weeks after the jackpot was won (January 8th), Taylor was identified, tracked down, and notified. He picked up his winnings on February 5th.
When all is said and done, it turns out that there was indeed a technical glitch involved… but it occurred after the jackpot had been won. The winning machine had tried to communicate with the 'command center' to obtain the precise jackpot amount, and it was that communication that tripped the error code.
Once this was sorted out, it was clear that the big payout had indeed been won. And the search was on!
The Hot Take
Does this story mean that casinos want everyone to win massive payouts? Of course not! They're in it for the payday, just like everyone else.
But it does point out an interesting fact about modern gaming. In order for the (massive, multi-billion-dollar) casino gambling industry to function, public trust is critical.
If players don't believe that casinos will pay up when the time is right, why would they risk their hard-earned cash? The whole thing collapses overnight.
That's the reason why the Gaming Control Board and Treasure Island staff worked so hard to get Mr. Taylor his money. As long as the public perceives the industry to be fair and well-regulated, casinos can keep operating and raking in their profits as usual.
Plus, it's just an amazing story.
Classic Tale with a Twist
Everyone has heard the story of a jackpot that appears to have hit, only to learn that a technical glitch has occurred that prevents payout. This is why the ubiquitous "malfunctions void all pays and plays" can be so troubling!
But how often do you hear of a jackpot that legitimately hit, even when a technical glitch prevents it from being displayed?
And just think… if Taylor hadn't taken a rideshare when he left the casino, he might never have learned of his win, or received his winnings! If authorities had been unable to identify him, the money would have simply been put back on the progressive meter to be won by another player.