Let's look at the traditional Chinese Mahjong rules. Mahjong can seem confusing at first, but it will soon feel like second nature if you study the rules, and maybe keep a printout of it next to your playing area.
Getting Started
At the beginning of a Mahjong game, the players decide on the max amount of points that a player can have to pay to another player on any one round. Common numbers are 500, 1000, and 1500.
After that, one player will be named as the East player, and this person will be the game's first dealer. The prevailing wind will also be East at the start of play. The other players will also be assigned a corresponding Mahjong cardinal direction.
Setup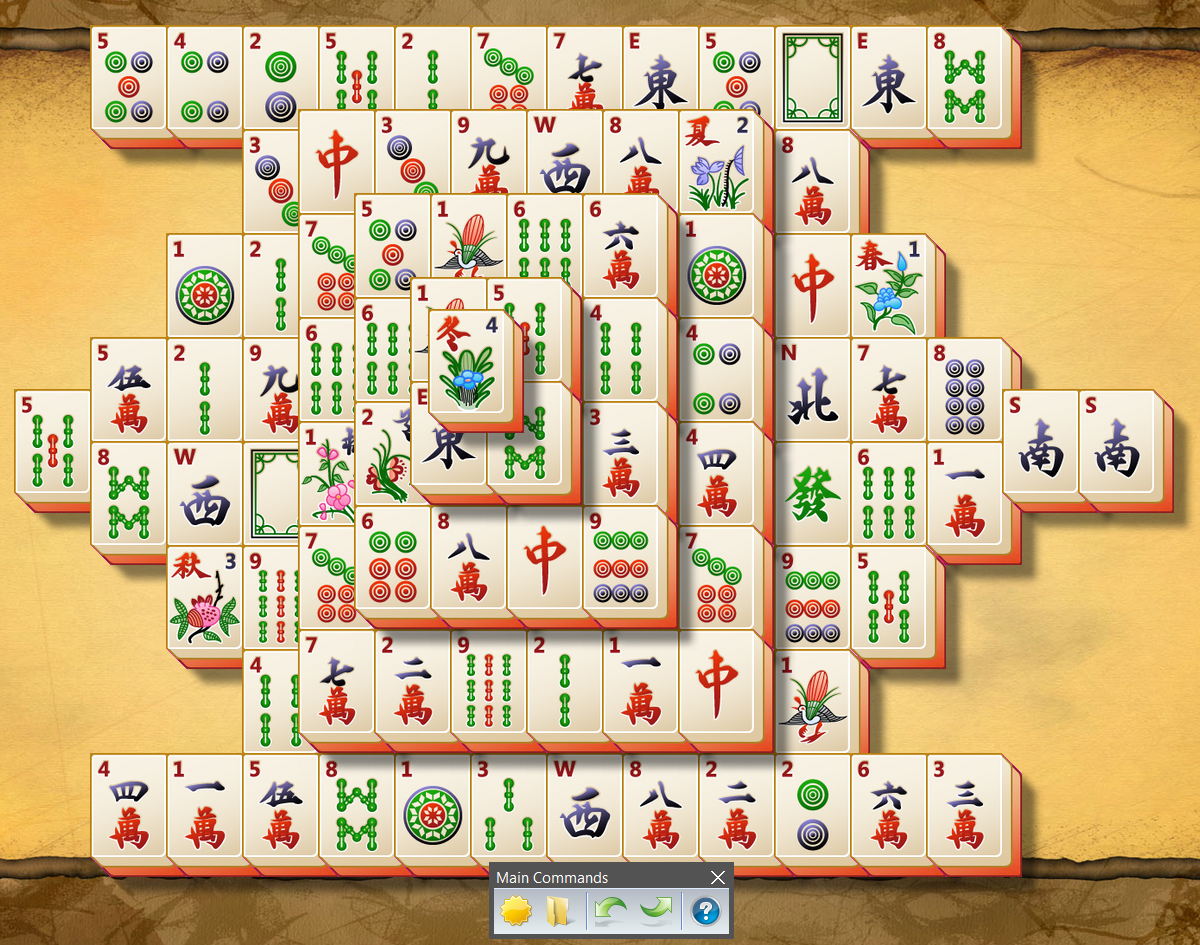 When playing Mahjong you will first build the wall and then break the wall. To build the wall, you will shuffle face-down tiles and build them into a wall. Each side will be 17 or 18 tiles long depending on whether you have the Flowers and Seasons tiles. The players will then start breaking the wall.
Gameplay
The object of the Mahjong game is to collect 14 tiles and to group them into 4 melds of 3 tiles each and one matched pair.
The standard order of Mahjong play is that the player who is taking a turn will have 14+ tiles in his/her hand while the others all have 13. It is possible for the person who starts the game to immediately win, although this does not happen often.
You will have fourteen tiles when it is your turn, and you must then choose 1 tile and discard it. You will place the tile face up in the courtyard area which you will find in the center of the Mahjong wall area. The next player can then choose whether he or she wants to use the tile that you have discarded and then take his or her turn as usual.
If the player has two tiles to add to your discarded tile, he or she can form a Chow.
If the player has two identical tiles to add to your discarded tile, he or she can form a Pung.
If the player has three identical tiles to add to your discarded tile, he or she can form a Kong.
A claim for a Kong or a Pung takes precedence in Mahjong over a claim for a Chow. If it is the case that no player wants the discarded Mahjong tile, it is put out of play for the remainder of the round. In this case the next player simply takes his or her turn as usual.
In Summary
If you form a Pung or a Chow by using only Mahjong wall tiles, you should keep it hidden from the other players until you can win. This will ensure that you get more points and keep the other players in the dark about how close you are to victory.