Max Bets and Smart Online Casino Slot Play
As online slot gambling continues its explosive growth trend, smart players have learned that asking the right questions sets them apart from the crowd.
Some of these questions are simple. For example:
Where can I find the highest RTP available?
Questions like that usually yield a quantifiable, straightforward answer. Others are subtler, such as:
What bad habits can undermine a gambler's success over time?
Today, we'll try to answer a question that lies somewhere in between: when is it wise to bet the max in an online slot?
The Background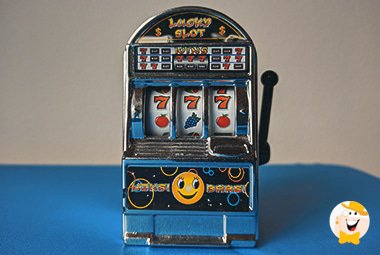 There was a time when the answer to this question was: always.
The reason is simple. Back in the 1960s and 70s, when the growth of slot machines in brick-and-mortar casinos was really taking off, the titles on offer were nowhere near as diverse as today's offerings. In fact, until the advent of video slots, almost every slot machine had three things in common:
three reels, instead of today's default of five
only one payline
a disproportionate increase in top payout for max bets
That last point gets to the heart of the matter.
Take the example of the classic analog slot Double Diamond Deluxe. Its jackpot paid 800 coins for a single coin wager; 1600 coins for a two-coin wager; and 2500 coins for a three-coin wager… not the 2400 coins that would have been proportional to the other two jackpot payouts.
In other words, players who bet the max got better odds than players who didn't.
Designers and casinos loved this, because it encouraged players to bet more than they otherwise would. And smart players loved it too, since they knew how to get a slight edge over the average player.
A New Day
This arrangement didn't last, though.
When online- and video slots began to take over the industry in the 1990s, designers tried to using the same payout structure: offering slightly better odds to players who bet the max. Suddenly, though, they found players weren't usually taking the bait.
Why?
Because the games themselves had taken on a new structure!
The 3-reel titles that had dominated slot rooms for so long were mind-numbingly simple by modern standards. Three reels and one payline, for hours at a time?
The new video slots represented a massive jump in complexity. Like today's releases, they tended to have five reels, multiple paylines, and even began to introduce bonus features on separate screens.
With increased complexity came more player options. Instead of choosing to bet 1, 2, or 3 coins on a single payline, the choice was between 1–5 coins on multiple paylines!
Designers found that, in this new environment, few players were willing to bet the max on every spin in exchange for just a tiny increase in RTP. Over time, they stopped including those disproportionate payout boosts for max bets.
That's right!
In today's slots, it's almost always a good idea to play with all paylines activated… but there's usually no added bonus for betting the maximum every time.
However… there is a major exception players should know about.
Progressive Bonus Slots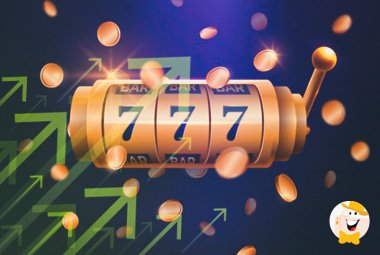 As savvy players already know, there is a great abundance and variety when it comes to the slot bonus features out there.
Players regularly look forward to instant cash payouts, free spins, non-progressive jackpots, and a great deal more. Where things really get complex, when it comes to whether or not to bet the max, is with progressive jackpots.
These are the jackpots that are built up over time, usually by many players, sometimes across many different titles.
They can reach truly astronomical sums. In fact, most of the biggest slot payouts in history have come on this kind of feature.
These kinds of bonuses first appeared in the aforementioned three-line analog slots of yesteryear. Usually, the progressive jackpot would only be accessible to those betting the maximum three coins.
Remember the above example of Double Diamond Deluxe? Suppose that instead of paying 800/1600/2500 for 1/2/3 coin bets, the jackpot hasn't been hit in some time, making the actual payout for 1/2/3 coin bets 800/1600/7000…
…well, that changes the odds quite a bit!
If the splits are 800/1600/2500, then players get slightly better odds when betting the max. But if the top payout is 7000 coins and rising?
In that case, to play at less than the maximum would be sheer madness!
Fortunately for players with modest or medium bankrolls – which is to say, the vast majority of all slot players – modern progressive jackpots usually don't require max bets in order to be eligible for the top prize.
But eligibility is one thing, and getting the best possible odds is another!
Think of it from the designer's point of view: would it be fair to give a player betting 0.10 per spin the same chances to win the top jackpot as one betting $10.00 per spin?
Of course not!
But neither is it quite fair to reserve those top prizes for the biggest bettors only.
The most common solution is referred to as mystery jackpots.
It looks something like this: in a 25-payline slot, the jackpot size is chosen by a Random Number Generator (RBG). For each $0.25 wagered, $0.01 goes towards the largest jackpot. The player who pushes the jackpot total up to the RNG-selected chosen number, wins the jackpot.
In this example, a player betting the minimum $0.25 would get one chance to win the jackpot per spin; one betting $2.50 per spin would get ten chances; while a punter betting the maximum $25.00 would get 100 chances.
In this situation, though bigger bettors get more chances to win the big payday, all players get the same payback percentage.
The Bottom Line
In modern slot play, it's almost never necessary to bet the maximum in order to get the best odds possible.
The exceptions are those rare titles that a) have a progressive jackpot AND b) require the max bet (or an extra bet) in order to be eligible to win it.
In these cases, if you're not in a position to put yourself into jackpot eligibility, we recommend choosing another title.