Entering the world of online gambling can be a mix of excitement and uncertainty, especially for those starting out. This guide is all about giving newcomers the essential knowledge they need. 
From picking the right games to managing your money, keeping your information safe, and finding trustworthy places to play, this guide is here to help you get started with confidence. 
Whether you're into spinning a roulette wheel, playing cards, or trying your luck with slots, this guide will be your go-to to navigate the diverse and thrilling world of online gambling.
Setting Up Your Account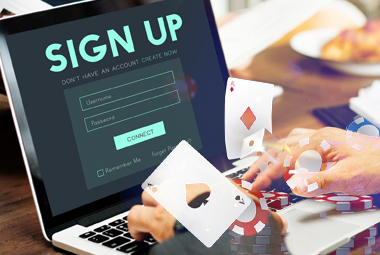 The first step on this wild ride of starting an online gambling hobby requires setting up an account on a reputable platform to ensure a secure and enjoyable experience. Recognizing the hallmarks of a trustworthy site is crucial in safeguarding your information and investments.
Look for licensing and regulatory information displayed prominently on the website. Reputable gambling sites are usually licensed by recognized regulatory bodies, demonstrating compliance with industry standards. Verify these licenses to ensure the site's legitimacy.
Check for user reviews and ratings. Feedback from other players can provide insights into the platform's reliability, game variety, customer service, and payment processing. However, consider both positive and negative reviews to form a comprehensive understanding.
You should also make sure that the website uses encryption to protect your data. Look for "https://" in the URL and a padlock symbol in the address bar, indicating a secure connection. This encryption safeguards your information during transactions and account activities.
Keep in mind that reputable platforms offer a wide array of trusted payment methods. Popular options include credit cards, e-wallets, and bank transfers. Reliable sites partner with recognized payment processors, providing secure and efficient transactions for deposits and withdrawals.
Assess the game selection and software providers. Established platforms collaborate with reputable software developers, offering a diverse range of games that are regularly audited for fairness. Recognizable game providers often indicate a higher level of trustworthiness.
Transparent terms and conditions are an essential indicator of a reputable site. Review these thoroughly, paying attention to bonus terms, withdrawal policies, and any restrictions. A trustworthy platform clearly outlines its rules and policies, ensuring fairness and clarity for players.
Finally, check out the customer service. A responsive and supportive customer service team is a hallmark of a reputable site. Check for multiple communication channels such as live chat, email, or phone support. Test their responsiveness and knowledge by asking relevant questions before committing to the platform.
The Wide World of Games in Online Casinos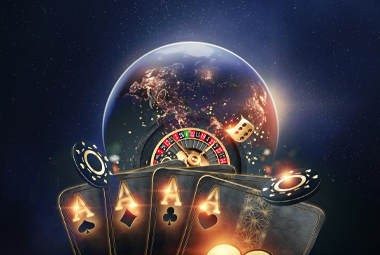 Online casinos are a treasure trove of games, each with its unique appeal. Slot games, reminiscent of the classic fruit machines, offer simplicity and rapid thrills. They come in various themes, offering an immersive experience with bonus rounds and free spins. 
Table games such as blackjack, poker, and roulette require strategic thinking and skill, providing an interactive and engaging gameplay experience. For those drawn to chance and social interaction, bingo and lottery-style games offer a different flavor.
Understanding the mechanics and rules of each game is crucial. Many online platforms provide free versions of these games, allowing beginners to grasp the basics before investing real money. Let's go through some of the most common, shall we?
Slots: From Mechanical Reels to Digital Marvels
Slots have evolved from clunky mechanical machines to visually stunning digital wonders. These games are incredibly popular due to their simplicity and diverse themes. They operate by spinning reels, aiming to match symbols across paylines. 
The earliest slot machine, the Liberty Bell, created by Charles Fey in the late 19th century, featured three spinning reels with five symbols - horseshoes, diamonds, spades, hearts, and a Liberty Bell.
New slot games boast vibrant graphics, various paylines, bonus rounds, and engaging storylines. Different types of slots, like classic three-reel, video slots, and progressive jackpot slots, offer different experiences.
Blackjack: The Game of 21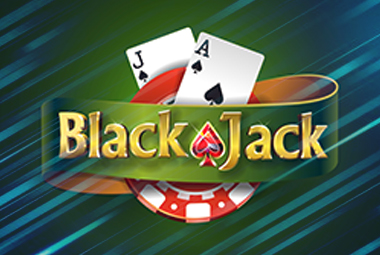 Blackjack, also known as 21, is a classic card game that's relatively easy to learn. The objective is to beat the dealer's hand without going over 21. The game's roots trace back to French casinos in the 1700s, originally known as "Vingt-et-Un." The modern version of blackjack rose in the United States and became immensely popular in casinos worldwide.
Strategic gameplay involves decisions on hitting, standing, doubling down, and splitting pairs. Understanding basic blackjack strategy can significantly improve a player's odds.
Poker: A Game of Skill and Chance
Poker, with its numerous variations, is a game of skill and chance. Its origins are somewhat murky, but it's believed to have evolved from various card games in different cultures. The modern poker we know today gained prominence in the early 19th century in the United States.
The game involves skillful play and bluffing. Variants like Texas Hold'em, Omaha, and Seven-Card Stud each have their rules and strategies. Online poker rooms allow players to join tables or tournaments against others worldwide.
Roulette: The Wheel of Fortune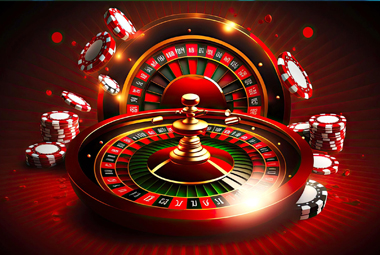 Roulette, a game of chance, is synonymous with elegance and excitement. Its origins can be traced back to 18th-century France. The game features a spinning wheel with numbered pockets and a small ball. Players place bets on where the ball will land.
The European and American versions of roulette differ in the number of pockets on the wheel, affecting the odds. Many sites offer next-level live dealers, enhancing player experience. Betting options include choosing specific numbers, colors, or groups of numbers.
Bingo: A Social Game of Luck
Bingo is a game of chance with a social aspect. It dates back centuries and has been a favorite pastime in various cultures. Players mark off numbers on cards as they are randomly drawn. The first player to complete a specified pattern wins.
Online bingo retains the community aspect by allowing players to chat and socialize while playing. Variations like 75-ball and 90-ball bingo offer diverse gaming experiences.
Understanding the rules and strategies of these games amplifies the gambling experience, making it not only thrilling but also engaging and strategic. Delving into the history of these games adds a layer of appreciation for their evolution and enduring popularity in the world of gambling.
Building Your Bankroll: Budgeting For Success
As a novice in the world of gambling, setting up a budget is a fundamental step to ensure an enjoyable and responsible gambling experience. For many, the allure of casino games or sports betting can be tempting, but it's essential to approach it with a well-defined financial plan.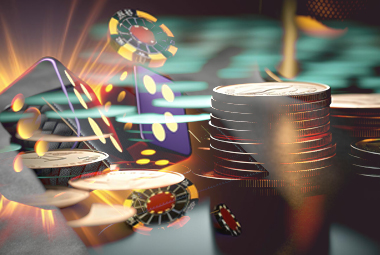 Begin by figuring out your disposable income—this is the money you can comfortably spend without affecting your essential living expenses. Determining an amount you can set aside exclusively for gambling without impacting other financial obligations is crucial. It's a good idea to treat this budget as entertainment expenditure rather than an investment to make profits.
Once you've determined the gambling budget, establish boundaries for each gaming session. This helps in controlling the duration and expenses during playtime. Many online gambling platforms offer tools for setting daily, weekly, or monthly limits, aiding in managing your budget more effectively.
You should also always keep a detailed record of your wins and losses. Tracking your gambling expenses allows you to have a clear view of your financial standing. It's imperative not to chase losses by overspending beyond your predetermined budget.
To make sure that you're engaging in safer gambling and to safeguard your overall financial well-being, it's wise to incorporate a cooling-off period. Take breaks during gaming sessions to avoid being absorbed entirely, both financially and emotionally. Engage in alternative activities to ensure a healthy balance between gambling and other aspects of your life.
Safeguarding Your Data
As the online gambling industry continues to thrive, ensuring data security is paramount for a safe and enjoyable gaming experience. Protecting personal and financial information from potential threats is essential when engaging in online gambling activities.
Choosing reputable and licensed gambling platforms is the first step in securing your data. We talked a bit about this at the start. 
Always use strong, unique passwords for your gambling accounts. Avoid using easily guessable passwords or duplicating passwords across multiple platforms. Two-factor authentication (2FA) adds an extra layer of security, ensuring that even if your password is compromised, access to your account remains protected.
Be vigilant against phishing scams. Only access gambling sites directly through official channels or reputable links. Avoid clicking on suspicious links sent via email or other communication channels, as these might be attempts to acquire your personal information.
You should also regularly update your devices and software. Ensuring that your operating systems, browsers, and security software are up to date protects against potential vulnerabilities that could be exploited by cyber threats.
Consider using a separate payment method or dedicated account for online gambling. Many sites offer cryptocurrency offerings, such as BTC transaction processing to make your casino experience safer and better. Keeping your casino payment methods separate from daily payments helps to segregate gambling expenses and adds an extra layer of security for your primary financial accounts.
Regularly review your account activity and statements. Monitoring your gambling transactions ensures that no unauthorized or suspicious activities are taking place. Promptly report any discrepancies to the platform's customer support.
Was this article helpful?
3

/

3

found this helpful
Back to articles