There's an intriguing misconception when it comes to strategy for online slots. When compared to, say, blackjack or roulette, at first glance, it seems that no detailed, mathematically backed up strategic approach, let alone analytical exploration and documentation, exists. Some players will go as far as to claim that there's no such thing as a proper online slots strategy; patrons often make their own rules.
To a certain extent, a notion is legit; luck plays a much more critical role in these games than skills — you set the bet, click on a button, and voila. Thus, analytics and mathematics play a lesser part in these games than in others.
On the other hand…
…when you face online slots, games with the highest house edge in the world — ranging from 5% to 12% — strategy may indeed play a significant role in making your online casino visit more enjoyable.
In fact, in terms of potential financial gains, an argument could be made that having a proper strategy when playing online slots is of paramount importance — particularly when you consider the impact of luck.
To help you approach interactive one-armed bandits more responsibly and prudently, we've created this guide through the essential strategic aspects to have in mind.
This is to say that the strategy for online slots does exist. Contrary to pure statistics and calculations, it's more about accumulated knowledge and well-conducted research in addition to following a simple set of rules.
You might not earn more money by employing these opinions, but you certainly might have more fun while playing. With that in mind, let's roll.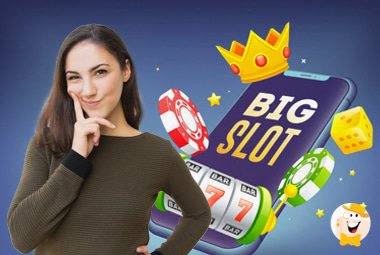 Important Strategic Foundations
Understand how RNG works. Before you even spin the reels, the slot's software has the outcome predetermined. While you'll come across myriad games that guarantee RTP in one form or the other, you should go deep and realize what true randomness is and how genuinely random — or not — the outcome on online slots indeed is.
Learn the distinction between the three most common types of online slots. Not all slots are the same. There are three categories you can choose from — Standard Payline, Ways-to-Win, and Megaways slots. Each one of them has its pros and cons, and offer different experience; you should be well aware of them when choosing the one you'll play.
Use No Deposit Bonuses. There's no need to play for your money before you test the water of an online casino and games at hand. Thus, use promotional No Deposit bonuses that casinos offer and see for yourself: what might have worked for someone might not work for you. Give yourself a free ride and only afterward make your final call.
Get to know the casino's Terms and Conditions (T&Cs). We cannot stress this enough. T&Cs are a single document that governs every type of interaction between you and a gambling house. They're often long, sometimes dull, but they're necessary to understand before you commit, particularly when it comes to bonuses, payouts, and what you can expect in return.
As a general rule of thumb, you should only play in online casinos from reputable online jurisdictions. They usually have adequate T&Cs; they use original games, apply certified policies, and provide the best protection for players.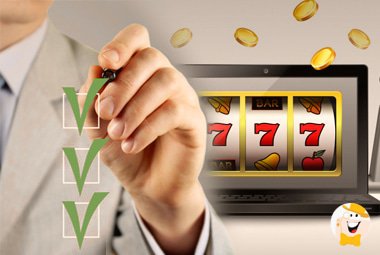 Vital Tactical Decisions
Set the correct bankroll tactic. It is one of the most controlled aspects of professional gamblers: they know in advance how much money they can spend, and bet only in what they can afford to lose.
Thus, set the bankroll limits before you deploy and then stick to them in a disciplined manner.
(None of us overthink the computer we cannot afford, no matter how appealing its performances might be. The same is with bankrolls.)
The keyword here is discipline.
If you, for example, set your bankroll at $200, with an idea to play for two hours, and bet on two spins that cost you $5 each, you've effectively eaten 5% of your bankroll in less than five seconds. If you proceed similarly, you'll end up the session in 15 minutes, quite frustrated at that.
Therefore, have a stop-loss limit set in place well in advance of the actual play.
Pay attention to paylines. This one is closely related to bankroll. The most common misapprehension is to consider paylines in terms of spins you can win and how much money you get in return.
The truth is — paylines are a crucial factor in determining how much money you'll spend.
So…
…if you play a 25-payline online slot, and you bet on five paylines, you have indeed a very slim chance to win big. Instead, it could be helpful to bet on all paylines to achieve such an outcome. But, that's just a theory, and, if you bet on all paylines unwisely, it will cost you a lot of money.
Therefore, you should put bets on all paylines but only accordingly to your bankroll, which, in turn, brings us to two fundamental questions:
The value of the coins you play with
The number of coins you invest in each bet.
If you bet four $0.5 coins, that's not the same as betting on a single $2 coin. Undoubtedly, the cost is the same, but those two options can give very different returns. Why?
Because while payouts might be identical, no matter the coins, the multiplier isn't — it increases proportionally to the number of coins. Thus, four coins will give you a 4x multiplier in comparison to the 1x multiplier you'll get with one coin.
In other words, make the distinction between betting big and betting to the maximum. You don't have to bet big to maybe have a huge win; you only need to bet the maximum — and therein lies all the difference.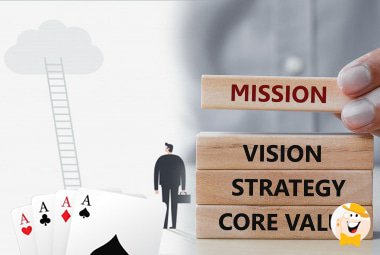 Goes Without Saying Type of Things
Realize what variance truly means. Naturally, you play to have fun, but when money is involved, you play to win. A significant portion of the money you may or may not earn depends on online slots payout's volume and frequency. That's what variance is all about. So, go wide, use the best available resources on this topic, and act accordingly.
Analyze pay tables. This one is closely related to variance: pay tables might not only set your expectations appropriately but will give you an insight into volatility. The proper use of your analytical skills may come in handy here to make the best choice based on your preference, proclivity, and available bankroll.
Keep proper betting dynamics. Reduce bets when you're on losing streak, and consider increasing them after a big win. Now, there's no golden rule on this one. The simple logic is to control your bankroll as much as possible and to increase your chances somehow. Most likely, it'll take quite some time to devise proper betting dynamics, but it is an important segment.
And…
…finally, always remember that forewarned is forearmed.
Do your due diligence on casinos' reputation, type of software that online slots use, check experiences of others while playing specific games, and play according to the national regulations in your country. Going hand in hand with these is separating the grain from the chaff, such as myths and superstitions.
As said, what might have worked for someone might not work for you, but it doesn't mean you should not be aware of all the available information at your hand and consider them before making your decision.
Because…
…gambling should be about fun and entertainment that's indulged in an intelligent, prudent, and disciplined manner, with a full understanding of the influence of luck — and, when it comes to online slots, the latter plays an important role.
You certainly won't suppress it by following the opinions mentioned above, but you might at least enjoy your play a bit more.
With that in mind, keep being responsible and have good luck!