Players from Sweden now enjoy benefits of game-changing e-banking solution – Trustly Pay N Play, from the trusted payment institution.
If you were, by some chances...
...to travel through time and get close to Scandinavia back in, say, 11th Century, you would have noticed that the king of Sweden used the game of dice to settle a land dispute with Norway.
Yup, that's how old the betting in this northern country is, as the legend has it, and it's no wonder that Swedes have a rich history of the gambling industry that just got quite a bit more interesting.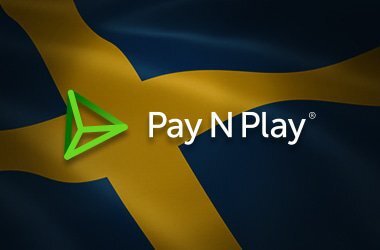 The Past: There Can Be Only One
Not that it was dull so far. See, back in 1934, the state established a gambling monopoly in order to combat illegal betting activities, providing players with protection from exploitation and preventing gambling addiction.
The monopoly prohibited foreign companies of setting the foot in Sweden — effectively throning Svenska Spel as an undisputed operator in the process. While it improved the economic potential of the country through tax revenue that circulated within the borders.
The Players Had Few Choices
They could either turn to one of the four state-owned land-based casinos or go abroad and enjoy more enticing options in neighboring countries or on cruising ships in the international waters. This, in turn, led to the outflow of money from the country.
In addition...
...the progress of anti-monopoly laws in European Union and its criticism of Sweden's monopoly, compounded with technology progress and the worldwide advent of online casinos has steadily led Svenska Spel to lose market shares to foreign operators for years.
Accordingly, it reflected the state revenues as well, and in 2015 the Swedish government decided it was time for re-regulation.
The Present: Re-Regulation & Liberalization of the Market
Couple of years of regulator's work later, the new bill was ready and on June 7, 2018, the Swedish Parliament approved the new Gambling Act (SFS 2018: 1138) that is to go alive on January 1, 2019, effectively ending the monopoly era.
In a nutshell, Gambling Act stipulates that:
The gambling business is now open to all companies, domestic and international, and provided they fulfill stipulated quality criteria, they can apply for working licenses in six different types, both in online and land-based domains. Since the commercial online games constitute one category, this means that free-market online casino games are now at full disposal to players from Sweden.
Needless to say, this is going to be very interesting.
Not only that it empowers Swedish players to have great fun but it also, for the first time in almost 75 years, gives other operators the chance to compete with Svenska Spel on equal terms.
Consequently, the aspiring international gambling operators, vendors and supplement services providers — in a word, the gaming industrial community — turned their eyes and attention towards northern lights in the preparations for the new era.
Enter Pay N Play
Which leads us to Trustly's The Pay N Play e-banking solution that empowers players in online casinos to safely register, deposit, and withdraw gains in a matter of minutes, while it provides the operators with product compliant to KYC requirements and legal regulations in Sweden.
It is rather an ingenious system with huge potentials.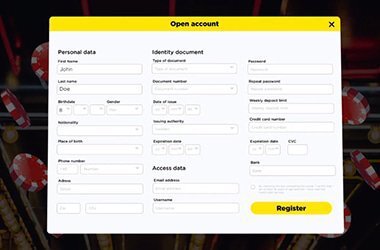 So how does it work?
Let's assume you want to play for your cash in the online casino today, and you want to take your money with you in the evening. (Editor's Note: This is not the promise of your win but the reminder of randomness of the games based on luck, plus — we believe in you!)
In order to do so, in the current setup, you would have to go through a rather lengthy process of registration, verification, and deposits, not to mention withdrawal process that more often than not can take days to realize, one or two at the minimum.
Boring. Even frustrating.
Now, imagine that you've equipped yourself with Pay N Play, the product launched in Q4 of 2017 by Trustly, an authorized Swedish payment institution since 2008. What this e-banking solution, available in two options (Pure or Hybrid), do for you and the casino is three-fold.
Firstly - it provides you with instant registration through safe and secure protocols by simply making a deposit from your online bank. Once you do that and agree with terms and conditions — you can play. What happens afterward in the backend of Pay N Play, while you already enjoy in your game, is the automatic exchange of your information between the bank (through your unique ID) and the casino, providing it with all necessary registration details while saving your time.
This process of verification is "incredibly safe thanks to strong two-factor authentication methods, an extra layer of security that authenticates users based on something they know (question, password) with something they have (a security token or smartphone, for example)", per Samuel Barrett, Director of Gaming at Trusty.
Secondly - it provides the online casinos with a tool compliant with regulators and KYC (Know Your Customers) requirements, enabling them to offer their great games to pre-checked, age-verified, vetted, and thoroughly and accurately identified players. With Trustly offering to support the KYC requirements, online casinos can not only focus more on players but save their resources in a clean transaction environment.
Thirdly - once all is played & done and withdrawal is in order, players can do it instantly, without any usual delays through the very same secure environment, while casinos can enjoy in better customer's satisfaction and experience of their players. While one might argue that casinos lose leverage and flexibility of extra days for payment, it should be noted that with Pay N Play players can play only with the deposit (no free games), thus it is kind of quid pro quo, non-zero sum game.
The Future: An Integrated & Empowered You
While benefits of this innovative product appear to be rather self-explanatory, particularly in the integrated world we live in, all interested players can further inform themselves about this exciting news from Sweden on gaming portals that offers additional information on this topic.
The Bigger Picture
The concept of the Pay N Play is to provide transparency and safety with low fees, bringing best of all worlds for every side involved.
The technology behind the Pay N Play is to ensure improved experience in conjunction with time savings.
The philosophy of Trustly is based on applied knowledge and technological advancements that provide potentials for better acquisition, retention, and conversion of players in a compliant environment, ultimately leading to increased loyalty and overall progress.
It appears to be the two-way street with highway potentials for all parties involved. (According to the internal data provided by Trustly, Pay N Play operators enjoy a 44% increase in deposits per user than those without Pay N Play implemented.)
Naturally...
...as in any human endeavor, there will surely be some issues to be solved and fine-tuning to be made in time. After all, what is the technology without glitches? Regardless, it appears that we have gained the foothold on the promising solution for years to come, with potentials to change the wider landscape of no-registration required industries.
As Samuel Barrett also noted, "In today's world, speed has become a hygiene factor." It appears that Pay N Play provides the both, while re-regulated market of the gambling industry in Sweden offers the perfect environment for industry growth.
So if you, by some chance, see the bright lights on your northern horizon in the night, it might not be your favorite Aurora Borealis but, instead, the glow of satisfied players and casinos in Sweden, enjoying in the new chapter of their history of gambling.
For that matter, we wish them very best and all of the luck!
Was this article helpful?
2

/

2

found this helpful
Back to articles