What (Nearly) Every Terrible Gambler Does Wrong
"Great gamblers are all alike; every terrible gambler is terrible in their own way."
OK, so maybe Tolstoy might not have written those exact words, but then again, he did know a thing or two about being dreadfully bad at gambling.
After all, the great writer did once literally lose a house playing cards!
The fact remains, though, that the worst gamblers tend to have a lot in common. While professional gamblers come in every style, color, and variety, truly terrible players seem to share some traits.
What are these traits? And do you, dear reader, take part in any of them?
Read on to find out!
1) Lack of Self-Control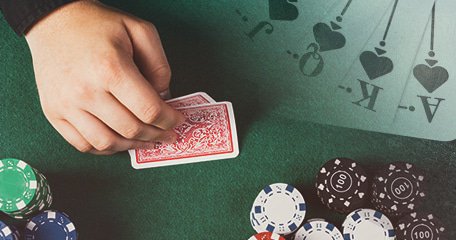 The worst gamblers are usually not new to gambling floors.
(Anyone can lose big on their first night of gaming! It takes a truly terrible player to lose over and over again.)
Poor players not only tend to be familiar with games, rules, and etiquette of gaming…
… they often know what the right strategic moves are as well!
For truly disastrous gamblers, the problem isn't a lack of knowledge.
They know to fold AJ(s) in early position when facing multiple raises in Texas Hold' Em.
They know the best odds belong to even-money bets in roulette.
They know there's no such thing as a "hot" or "cold" slot machine.
Yet, when the pressure is on, they simply lack the self-control to actually do the thing they know to be correct.
Time after time, bad money follows good: they call hands they've no business calling; they make wild side bets; they move from one slot to the other regardless of RTP.
Yes, it's not lack of knowledge that separates mediocre players from truly atrocious ones: it's a lack of self-control.
2) No Walkaway Power
In nearly all other parts of life, a "never say die" attitude can be a huge asset.
Coworkers and bosses love a worker who refuses to quit until a job is done properly, while friends and family members will always appreciate that special person who continues to show up for them no matter how difficult the circumstances.
In gambling, however, knowing when to quit is an absolutely essential skill.
Just as anyone can go on a great winning streak from time to time, every player loses at one point or another. Sometimes there's a flaw in strategy; sometimes the problem is the choice of game; sometimes an opposing poker player has your number; still other times, the contributing factors are totally out of the gambler's control, and it's just a matter of luck!
No matter the situation, damage control is crucial.
Great gamers seem to have a preternatural ability to limit their losses; average players suffer, then have the good sense to walk away. Terrible gamblers, though, just seem never seem to call it quits.
They'll lose the night's bankroll, then the month's, then more than they can afford. Why?
They simply cannot walk away.
Some pain is unavoidable in gaming. Gambling without losses would be like religion without sin! The worst players always seem to suffer the most, however, and the inability to call it quits is a big part of the reason why.
3) A High-Risk, High-Reward Gaming Style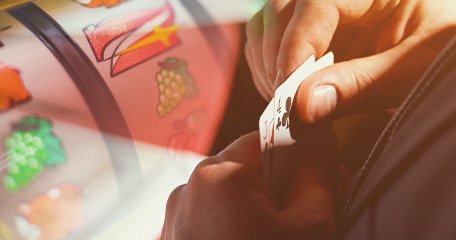 Everyone loves a big win. There's not gambler in the casino who doesn't salivate at the mention of massive jackpot wins.
But all players who live in the real world know without question that those big payouts are the exception, not the rule.
The best players, whether they gravitate towards blackjack, roulette, poker, slots, baccarat, or another game of choice, tend to chase down every advantage in order to gain some small mathematical edge over the house (or their opponents).
That's why they're called advantage players!
It's not because they always win – no one does. It's because they know that small decisions, when added up over time, make all the difference.
Terrible players can't seem to wrap their heads around this fact, though.
Since they've lost so much already, their mentality is more geared towards getting that one, huge win that will turn all the red ink to black.
And while aiming for those massive, multimillion-dollar jackpots might make seem sensible at a glance, a gambler who structures his or her play around those astronomical goals is all but certain to bring about more and more losses…
… which will continue to add up!
We repeat: good strategy is all about making the right decisions over and over again. A high-risk, high-reward approach, on the other hand, almost always leads to grief.
4) Playing the Wrong Games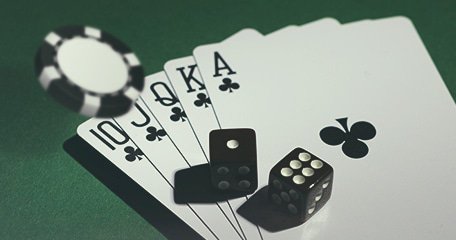 Serious gamers know that not all titles are created equal!
Some offerings – like blackjack, roulette, baccarat, and the best slots – can offer players excellent odds when played properly.
Others are more or less money pits. Games like ______? These are almost guaranteed to reduce bankroll size in record time.
Smart players know one from the other. This is why they test casinos and titles before risking their time and bankrolls.
But terrible players are in too big a rush to do their research… or have too little self-control to stay away from house-friendly games.
What to Do?
If you recognize any of these tendencies in yourself, there's no reason to panic.
Take a step back, read up on our strategy guides, bankroll management tips, and game reviews to make sure you know how to play smarter.
Then consider physical and mental training to develop that sense of discipline! Seemingly small things like regular exercise, meditation, eating right, and getting enough sleep can do wonders for a player's bottom line.
Last but not lease, if you or someone you know might be suffering from problem gambling or a gambling addiction, take advantage of the excellent resources available for help right away!