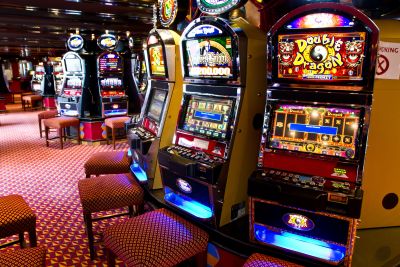 RTP values are associated with every casino game you play whether online or off. As gamblers, how often we can expect a payout it a handy tool.
We've put together a list of the most common questions related to RTP to turn you into a savvy gambler.
1. What is RTP?
RTP is the minimum percentage of wagers that is returned as winnings over a period of time. Unfortunately, the return may not come during your gambling session on any given game.
2. Does the RTP percentage apply to each wager?
No. The RTP is based on the total wagers within a period of time.
3. What period of time is the RTP based on?
This is usually determined by the number of plays, approximately 1 million.
4. Where can I find the RTP?
The RTP is often displayed in the game rules.
5. How is the RTP value set?
The value is set based on requirements in each jurisdiction, software developer and varies for online and traditional land based games.
6.Does the RTP value represent how much I can expect to win?
For example, an RTP of 95 percent does not mean that you will win 95 percent of the time. It's an estimation of how much will be paid back based on how much is wagered over a certain period of time.
7. Why did I lose if the RTP is set so high?
It is important to recognize that RTP refers to the aggregate wagers over a period of time and is not specific to an individual wager, player or session.
8. How does RTP effect fairness and randomness?
RTP is an estimation based on statistics, which considers both the fairness and randomness of the Random Number Generator (RNG).
9. Does RTP have anything to do with the house edge?
Yes. In fact, you can determine the house edge if you know the RTP value of the game. For example, an RTP of 95 percent would mean that the house edge is 5 percent.
10. There's a lot of talk of RTP on Slots so does this value exist on other casino games?
Yes. RTP is set on various electronic casino games such as Roulette; however does not apply to live card games that are completely random such as Blackjack.