What are you really risking when you play in unlicensed casinos?
Online gambling's one of the fastest growing industries in America, particularly after the pandemic—and it's not stopping there. International numbers have never been higher in terms of participation and profit.
As the number of players rises, developers feel pressure to put out new, dynamic offerings: the games possible, to attract more players and allow the cycle to continue.
Platforms, likewise, are cropping up everywhere. It seems that every day there's a new online casino opening, new opportunities for participants, and new reasons to stop visiting brick-and-mortar establishments to gamble from your very own home.
If you're one of the people planning to make the switch, you've likely already seen all the emails and ads letting you know that you're making a great decision. Bonuses, including sign-up bonuses, have never been better—and they're only improving.
 It can be easy to succumb to the temptation of some of these offers. However, before you do, Stop! Think! Doing a little research ahead of time will save you a ton of trouble on the back end.
If you're reading this article, you're already ahead of the crowd. The very best gift we can give you is stressing the importance of playing on a licensed site. Let's get into the why:
Licensed Casinos Are Required to Use RNG Software
The first reason we have for you is relatively little-known—but obvious in hindsight. Licensed online casinos are required to use Random Number Generator software.
In order to obtain a license, online casinos need to meet a number of requirements. It's not just in North America either: it's international. One of the most important of those worldwide gambling regulations is Fair Play. The casino needs to ensure that all players have an equal starting ground, a fair starting ground before they bet their cash.
Every outcome of every game should be completely up to that classic combination of chance and skill: neither the house nor any individual player should be able to start from a more privileged position than they'd find in a traditional casino.
After all, what's the point of gambling at all if the game's unfairly rigged against you from the start?
Are You Concerned About Protecting Your Data?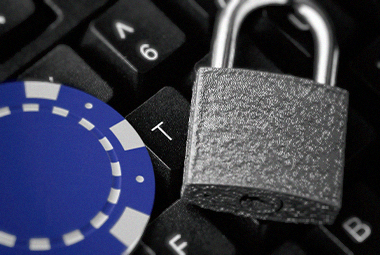 You really should be, especially when you're planning to play at a new online casino. Unfortunately, we live in a day and age where cybercrime is a serious threat. Criminals exist all over the web and they're looking to steal your data.
Unlicensed casinos are a hot point for thieves: registering often includes personal data, including your name, number, email address, and sometimes even your physical address and bank account. It's easy for non-reputable casinos to steal this data and sell it: literally at your expense.
Luckily, licensed casinos already have your safety in mind. Through a combination of playing only on licensed sites, and taking steps to protect your data while playing online, you'll be able to keep your information hidden and secure from prying eyes.
Unlicensed Casinos Could Take the Money and Run
It's not just about making sure that you're able to play fairly and with the best chances to win; it's also about making sure that those winnings are protected.
Data protection is wildly important, as we've already discussed: an unlicensed casino opens you up to all sorts of people who could be after your bank account information. They'll drain you dry if you let them.
There's another facet of protection that licensed online casinos offer: when a casino applies for a license and is approved, they're automatically related to that governing and regulating authority. This means that if anything goes wrong from the customer's perspective, you have an unrelated system with dedicated teams and tools to make sure everything's on the up and up.
Unlicensed casinos, in contrast, are perfectly willing and able to simply disappear with your cash. There have been tales around the internet of some platforms that collect player data and deposits and vanish without a trace, leaving the would-be participants high and dry.
Generally, it's more subtle. Most unlicensed casinos aren't just going to flat-out steal: that's bad for business. What they'll do instead is use somewhat more sophisticated tactics to keep your money for themselves. They'll rig the games against you; they'll make it incredibly difficult to withdraw your winnings in the first place; they'll accuse you of foul play and "ban you" while keeping your money.
It's a rough world out there! Playing only at licensed casinos ensures that you have the best chances possible for a good experience.
Are You Looking for the Best Games on the Market?
If you're only willing to play the best, most entertaining games, you're naturally going to want to use only licensed casinos.
Big-name software developers aren't willing to risk their reputations by doing business with shady casinos. Their games are only available at casinos with verifiable licenses. Thus, these casinos have a better selection than unlicensed options.
But How Can I Tell if a Casino is Legitimate?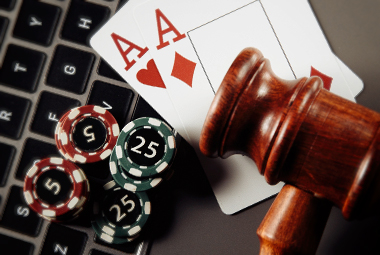 It's simply not worth the gamble, pardon the pun, to play at an unlicensed casino. Luckily, casinos that have licenses are quite easy to spot: the license and regulatory information is generally available on the homepage.
You should also be able to find FAQs and customer service links quite easily. There should never be a time when you feel insecure about where you're putting your money and how to withdraw it.
Casino forums are another excellent resource for determining if a casino's hit the warning list. Your fellow gamblers will be the first to let the community know if anything's off about a particular platform.
Do your research and have fun! Every moment of preparation you spend is an investment that will pay off in dividends.