Tell Your Email Provider that LCB is a Safe Sender
As an LCB member you'll receive email communications from us from time to time. For those of you who have never seen an email from us, Houston we may have a problem. Tell your provider that we're a safe sender with this quick guide to ensure that our emails aren't destined for your spam folder. Find your preferred email service among the major providers below and follow the steps to add LCB to your list of contacts.
Most of your emails are accessible via one of these major service providers. For example, you may have an email account set up with AT&T, Xfinity/Comcast or Verizon, which may direct you to Outlook or Yahoo to login.
Email Service Providers
If your email provider is not listed we can still get this done. Locate an email from us, which may be in your spam folder. Once open, either hover over or click on the sender's name, LCB, for an option to add to contacts, address book or mark as 'not spam'. Alternatively, there may be an arrow indicating the presence of a menu of options somewhere near the sender information.
Tell AOL we're safe: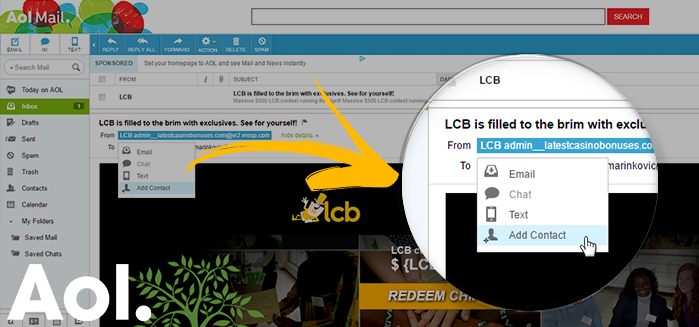 Open an email from LCB
Click on our information in the 'From' box
Select 'Add Contact' from the menu
Send LCB emails to the safety of your Gmail inbox: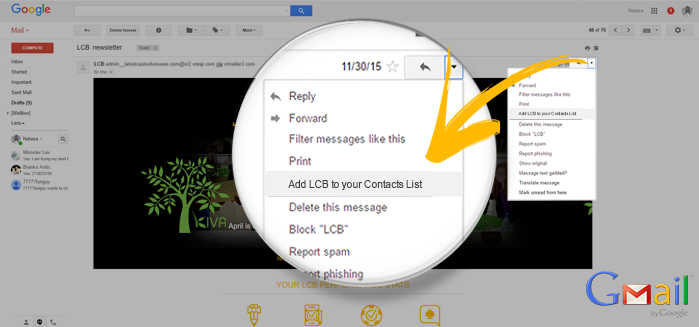 Open an email from LCB
Click on the down arrow to the right of the sender address
Select 'Add LCB to your Contacts list' from the menu
To make sure LCB isn't marked as spam in Outlook: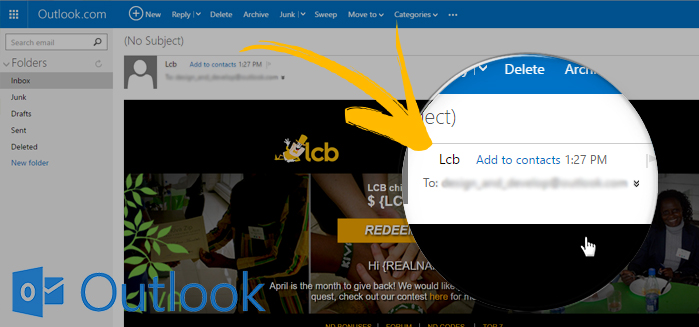 Open an email from us
Select 'Add to Contacts' next to sender name
Yahoo! LCB is one of your contacts: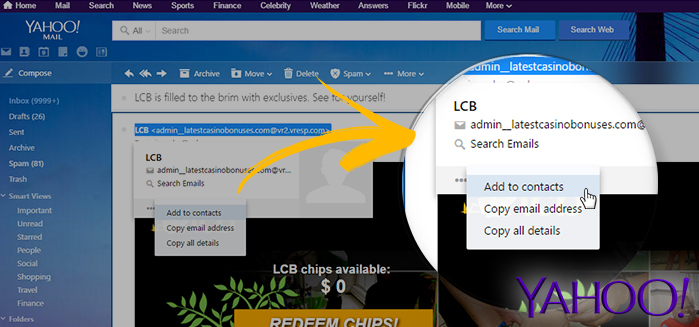 Open an email from us
Click on sender
Choose 'Add to contacts' from the menu