Online slot play is now a massive, international affair – every year, players from all over the world wager billions of dollars across untold hundreds of platforms.
There are countless platforms, casinos, websites, designers, devoted to slots. And smart players know which ones to watch! But one area tends to go unexplored: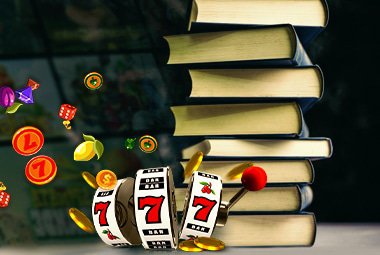 Books!
Old-school, printed work has a lot to offer modern slot players…
… but most punters overlook these resources!
They may not help players keep up on the latest news, but no serious gambler will want to miss out on the wisdom these titles have to offer.
Without further ado, here are the 7 essential books on slot play:
1) Break the One-Armed Bandits (Frank Scoblete, 1994)
Scoblete ranks among the United States' best-known gambling writers, and for good reason! He breaks down complex information in straightforward ways.
With regards to slot gaming, Scoblete does a great job of explaining what makes some machines "player-friendly" and others"player-deadly…"
… and how to tell the difference! In many ways, this is the definitive book on the subject.
2) Secrets of modern slot playing (Larry Mak, 1997)
The idea of reading a 25-year-old book on "modern" slot playing might sound a little funny – so much has changed in the meantime.
Mak was writing before the advent of Random Number Generators (RNGs), among many other very important innovations.
Some things never change, though. Mak's great gift is helping players see slot play through the casino's eyes.
Once players have seen that perspective, they'll find their game has changed forever.
3) The Slot Machine Answer Book: How They Work, How They've Changed and How to Overcome the House Advantage (John Grochowski, 1999)
Grochowski is somewhat of an authority on gambling, thanks to his writing's frequent appearance in the Chicago Sun Times, Midwest Gaming & Travel magazine, and Casino Executive magazine, among many others.
Here, he considers slot play from the inside out. The goal is to minimize the casino's built-in advantage so that players can get the best odds possible.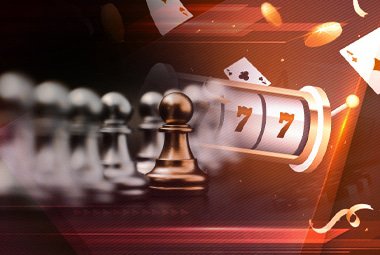 4) Slot Smarts: Winning Strategies at the Slot Machine (Claude Halcombe, 2000)
This book takes a more human approach to slot gaming.
In addition to a world of advice on how to handle specific situations, Holcombe goes into detail exploring different gambler personality types…
… even suggesting that some should avoid the slots altogether!
He is also a big proponent of what he terms the "rule of 80," whereby 80% of casino patrons will lose 80% of their bankrolls on any given day.
Most of his most useful strategy tips have to do with being part of the other 20%!
5) How to Win Millions Playing Slot Machines!: …Or Lose Trying (Scoblete Get-the-Edge Guide) (Frank Legato. 2004)
Easily the funniest book on this list, it is jam-packed with hilarious stories that make its insights a real pleasure to discover.
One of Legato's central themes here is separating the myths from the facts. Readers will enjoy both, from the wacky ideas that get thrown around in casino lounges and online forums to the pearls of wisdom that can help punters improve their bottom lines.
He does a phenomenal job of using humor to make his teachings palatable. Readers may be shocked to notice how much they've learned from his book, since that learning will absolutely not feel like work.
6) Slot Machine Strategy: Winning Methods for Hitting the Jackpot (MacIntyre Symms, 2001)
So much of slot play – and so many slot players – focus on the nuts and bolts of a given gaming session. This guide takes the exact opposite approach: it focuses almost entirely on jackpot wins, and everything that has to do with them.
In addition to jackpot strategy, this charming book offers a crash course in slot history, money management, and a treasure trove of hilarious anecdotes and stories.
It also delves deep into the way that innovations like progressive jackpots and multiple-coin machines transform slot strategy.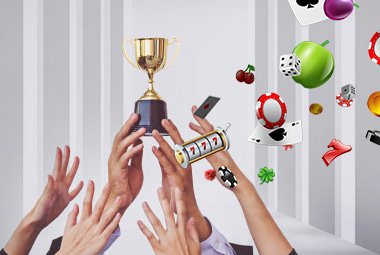 7) Secrets of Winning Slots (Avery Cardoza, 2003)
If the previous two books on this list have been warm-hearted, humorous affairs, Cardoza's book is ice-cold and all business!
Paying close attention to modern phenomena like variance, the author presents what he calls a 'money-making system.'
We wouldn't go that far – the house will always, always, always have the edge over time – but there's no denying that the strategies advocated here can help players improve their bottom line.
Those hungry for crazy stories and big laughs will want to choose another book, but those who play to win might find a new favorite here.