There's one thing that separates one-armed bandits from any other game in gambling — the level of fun. No matter who you are, where you come from, or what's the size of your bet, as long as you approach online slots prudently and responsibly, fun is certain. In table games, it comes as the result of significant investment in knowledge and practice. In bingo, the fun comes from the socializing aspect of experience; in the lottery, it comes only afterward. But in slots, the fun comes with the territory, and given the proper amount of luck, players might even get some enticing financial benefits as well.
In terms of entertaining experience, all slots are the same.
And…
…that's exactly where the general similarities end. Surely, some of them might look alike and resemble others, but the simple truth is — there are slots and slots.
While nowadays the iGaming industry enjoys in diversity and availability that surpasses even the boldest expectations of, say, ten years ago, if you're looking into ways to have great fun as you play online slots — which is to say, to win some while you're at it — there's one fundamental insight you have to obtain.
You need to understand the difference between standard payline slots, Ways-to-Win slots, and Megaways slots. These three categories appear to be the same but they're not: when it comes to probability, they're quite a different type of beasts.
To bridge their chasms and give you the most important details that will help you narrow peripheral search and pursuit of the fun — which is what gambling should be about — we've created this go-to article and guide through the vastness of online slots.
So, let's see what we have here.
Standard Payline Slots
Of course, even the newbie could elaborate on the derivative of Charles Fay's Liberty Bell machine that introduced the symbols' row across the middle of the reel as the desired outcome of every player.
In time, the mechanical and electronic advances gave us more paylines — one, three, five, sometimes even nine — while computers boosted up the whole sequence up 25, 40, or 100 winning combinations.
The internet gave us availability, and today we have myriad online slots providers to choose from.
Creators' ingenuity also provided us with wilds and scatters symbols that hugely influence the outcome of each spin. The almost exponential increase in chances coming with such a variety of possibilities creates several pros for players aside from themed slots or 3D games which offer unique gaming experience.
Not surprisingly, patrons often tend to go full-bore on all available lines, which increase probabilities but also reflect on bankrolls. Learning to balance this equation is, to some, the most significant cons of all.
Thing is, the amount a player can win is defined by the bet it makes on each particular payline.
So…
…if you play 25 paylines at a bet of $0.02 per line, for a total of $0.50, and you win on a single payline of, say, ten coins, you'd win $0.20 but you'd still lose $0.30 — which is to say, appearances can be deceiving.
Yes, wilds and scatters give flexibility in the potential to win on multiple lines at the same time, but regardless, it's rather important to decide how many paylines to play and how much to wager on each line before hitting the spin button.
Not all slots offer the latter — some are fixed paylines — but when you stumble upon those that do, make your decision wisely because it will make a difference between having just fun or having great fun while playing standard payline slots.
Moreover, there are more than a few most popular free online slots that you can use as a training tool before you decide to play for real.
On the side note, these types of games tend to offer slightly higher winning amounts per payline than other types of online slots, as we're about to see.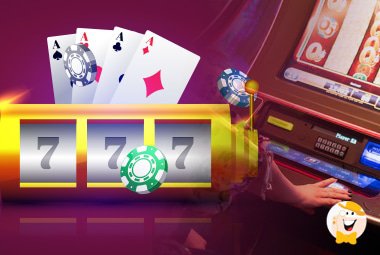 Ways-to-Win Slots
No matter how entertaining, standard payline slots have one drawback: as long as symbols remain outside of predetermined lines, players get zilch, which can be frustrating.
To compensate and entice players — as well as to make RTPs more likely — software developers came out with Ways to Win online slots. In essence, these games award a win whenever three or more symbols align across different axes of reels.
The outcome? The number of potential ways to win grows up to 243 or even 1024 different combinations.
This unique characteristic of Ways to Win online slots increases the chances and makes these types of games more appealing to patrons around the world.
The kicker, though, is the betting system.
When playing Ways to Win slots, players don't have to bet on each line; instead, they bet at a flat rate for every spin. The exact betting amount differs from game to game, but as a general rule of thumb, it varies between $0.20 and $0.50 per spin, at the lowest stakes.
When you put this wagering peculiarity in the mix with theoretical chances of winning, Ways to Win slots simply offer a good value for players' money.
Furthermore, these games can be quite useful to less experienced players since they don't have to make so many decisions during the play, while the results are easier to see and grasp.
Ways to Win slots also tend to offer less variance than standard payline slots — although this is not the rule by default — which may come in handy to patrons with smaller bankrolls.
On the other hand…
…the main disadvantage is that players tend to gain less money for each win per payline than on classic slots. This has everything to do with having more possibilities to win — sometimes even tenfold — and it's quite understandable: otherwise, the house edge would significantly deflate.
The bottom line: Ways to Win slots can be quite interesting and sometimes offer rewarding experience as long as players don't mix up improved chances and possibilities with the certainty of win. These slots have a higher rate-per-spin, thus you should pay attention to the number of spins you make and not get carried away.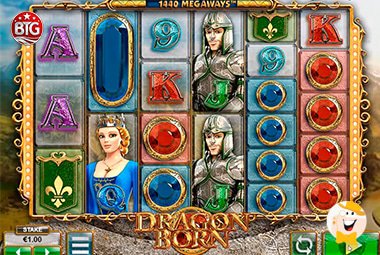 Megaways Slots
The third category — the latest addition to the array of slot choices — is only a couple of years old.
In 2016, Big Time Gaming released Dragon Born Megaways slot with a game mechanic that was a world apart from other games at the time. In doing so, they effectively paved the way for a brand-new breed of online slots.
The essential difference is in a variable number of symbols on each reel, in every spin.
See, standard payline slots and Ways to Win slots have fixed number of symbols on every reel, some of them have three or five reels, but at the end of the day, the number of winning combinations is capped, most often at thousands of paylines.
In comparison…
…each reel on Megaways slots can host between two to eight different symbols — and this changes per each spin. Megaways slots usually have up to six reels, which effectively expand the number of winning combinations up to 117,649 different possibilities.
How?
The number of symbols on each reel changes every time you hit the spin button. In other words, Megaways slots consist of changeable reels where symbols' height varies by each spin.
For instance, on your first spin, you might have two symbols on reel 1, three symbols on reel 2, four on reel 3, five on reel 4, six on reel 5, and seven on reel 6. On the next spin, you might get 7 symbols on reel one, 5 on reel two, 2 on reel three, 8 on reel four, 3 on reel five, and 4 symbols at reel six. On the third one, the sequence will be different again, and so forth.
There's absolutely no way one can anticipate the outcome in terms of making a valid conclusion on patterns. But, that's just the half of the picture: the rest is in the calculative nature of winnings.
Let's say you win a full line of the same symbols on six reels with two symbols per each wheel. This would give you a 64x win on your bet. The mathematics behind the amount is 2x2x2x2x2x2=64.
However…
…if you hit the same win with a different number of symbols per each will, the outcome can grow exponentially, like 1x2x3x4x5x6=720, or, go the other way around, e.g. 1x1x1x1x1x1=1.
When you add up free spins, bonus rounds, and multipliers in the mix — customary features no matter the category — it's easy to realize why Megaways slots are so popular and sought after.
On the flip side, the number of winning paylines is just a theoretical possibility, not given for a fact. Stakes can range between $0.20 and $20 — the lowest bets are comparable to Ways to Win slots — and sometimes players can get carried away expecting huge wins. Speaking of which, they're not quite often.
Also, coming to grasp with a myriad winning paylines can be a daunting task; surely, games do the job for you, but that also puts you in the position to just accept the outcome with sometimes far less awareness, and control, than usual.
Then again, a couple of high-rolling spins and a huge win on Megaways slots can make a difference between night and day, which is why they're so much fun to play in the first place.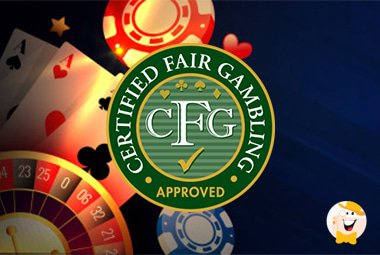 Sign-off Thoughts
To have so many available options to choose from is a great thing and, in a way, testimonial of the maturity of the iGaming industry. Compounded with the progressive and non-progressive type of winnings, all three categories of online slots offer a proper amount of fun to every type of player.
The sightseeing tour through different types of online slots, although, ends up in the same place where we began — in a prudent and responsible approach to gambling.
To that end…
…make the best of resources you have at your disposal!
Whatever slot you're into, give it a free-trial through no deposit bonuses: if it fits your bill, great, if not, you don't lose a thing.
Always have in mind that, contrary to, say, blackjack, online slots are much more luck than skills and strategy at hand. Thus, play them only in certified online casinos that come from reputable online jurisdictions — it's the only way to be sure that RNGs and RTPs are as they should be, not to mention enjoying a proper level of players' protection.
Get acquainted with casino's Terms and Conditions and promotional rules — usually boring 'small letters' — that govern all interactions between you and gaming hub you plan to play at. No matter what you win, these articles define what you may get in the end.
Finally, indulge your gaming proclivities according to the laws in your country and national regulations in the place of your residence.
Other than that, make sure to play well within the limits of your budget and make your decision wisely.
Provided you make these rather simple yet paramount steps, and having in mind the range of different online slots at hand nowadays, fun is almost guaranteed — which is, as said, what gambling is all about. Wins? Who knows! After all, luck plays a significant role in this game.
With that in mind, have a good one.