In the universe of online casino gambling, slot gaming is practically a solar system of its own.
There are so many titles, designed by so many firms, available on so many platforms!
Each one claims to be the latest and greatest, with fancy verbiage to draw players in. They all have the latest bonuses, the best features, and promise to be the best game ever made.
It can all be so exciting, players can be forgiven if it takes them awhile to remember that the flashy terms of online slot play are actually supposed to mean something.
But what do they mean, exactly?
Let's take a precise look at the different types of slot games available to today's players. More than one of these may apply at once – a single offering might be a mobile, cascade, and progressive slot, for example – but each term has a discrete meaning.
This is knowledge that every player should arm themselves with!
Classic Slots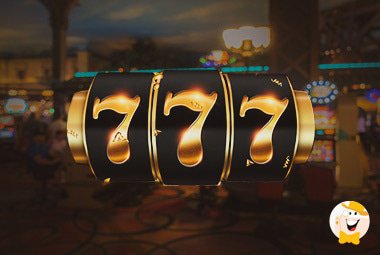 Though the rows of singing slot machines in Vegas Casinos may be a relatively recent development, slot gaming is actually nearly 130 years old!
These early machines were entirely analog, often could be found only in the back rooms of bars, and tended to have fruit symbols and lucky sevens on their reels.
Today's "classic" slots may homage to these origins.
They may be classic in aesthetic only, while offering modern bonuses, or they may be intentionally simple, eschewing bonus features, a digital rendering of those classic "one-armed-bandits" that started it all.
Video Slots
Videos are the exact opposite of classic, analog slots. Instead of offering three, four, or five mechanical spinning reels, video slots simulate these using animation and a digital button instead of a gaming lever. Almost all modern games, including those labeled "classic," fit into this category. 
Mobile Slots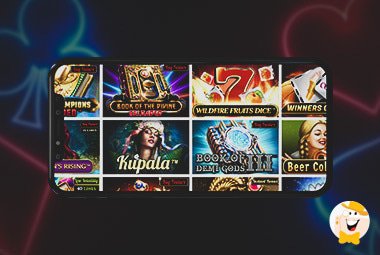 Long gone are the days when the only way to play the slots was to travel to a land-based casino. Though plenty of brick-and-mortar casinos continue to offer a handsome variety of slots, almost all of today's games are designed to be played remotely as well.
Furthermore, thanks to the ubiquity of HTML5, nearly every title can be played not only on a private computer, but also on-the-go via smartphone or tablet. This is what is means by "mobile" slots.
Cascade Slots
Cascade titles sport an interesting trend that has caught on in recent years.
Whereas traditional reels spin exactly once per bet, awarding exactly one payout in the event of a win, cascade games offer a richer set of possibilities. In these, when a win is awarded, the winning symbols disappear, with new ones falling into their place (usually from above). In this way, a single bet can result in multiple wins.
Some of the biggest and best modern slots offer this cascade feature as part of its base play.
Progressive Slots
There's nothing political about progressive slots.
Rather, these titles boast jackpots that, rather than remaining at a fixed size throughout gameplay, gets progressively larger as more and more bets are placed, continuing to grow in size until they are won. The jackpots may be confined to a single machine or set of machines, or might be shared across several different titles and players.
These are the jackpots that make the news. Because they can continue to grow until triggered, they can get very large indeed!
To be sure, they are not easy to win. But even the slight possibility of a multi-million dollar payout certainly adds a certain frisson to the slot experience.
Megaspin
Megaspin titles, as the name suggests, allow players to spin more than one set of reels at the same time.
This is usually part of a bonus feature. When triggered, a single spin can activate several slots, in which each set of slots offers an independent payout. There might be a set containing a three-reel, single-reel, and five-reel slots, for example.
Virtual Reality Slots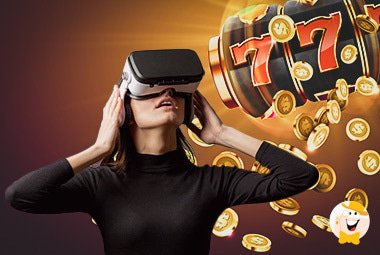 VR slots take modern visual design up a level. They offer an immersive experience, making use of top-tier VR equipment to transport gamblers from wherever they might be to a sensorily rich world, designed with astonishing attention to sight and sound.
Virtual Reality (also known as Enhanced Reality) slots have come a long way since they were first unveiled, with Slotsmillion leading the way forwards.
Though they haven't yet gone 100% mainstream, this is almost certainly the future of the industry.
3D Slots
3D titles provide the middle point between video slots and VR.
These next-gen titles offer a much more modern visual approach than the average slot, with tremendous attention paid to details and graphics, but they do not require access to top-tier VR equipment.
This lack of a necessary investment on the part of the player means they are more accessible to the average gamer than VR, while still taking fuller advantage of what modern animation is capable of. With the right setup, a good 3D slot can be as immersive a sensory experience as a 3D movie!