Who doesn't love classic video games?
In an era where titles like Resident Evil Village, Returnal and Animal Crossing bring unbelievable levels of complexity to gaming, it can be wildly refreshing to remember simpler games from simpler times.
This is true not only for individual players, but for the burgeoning online slot gaming industry as well. There have been great online slots built on all kinds of themes, from movies to politics to classic literature!
With that said, video game-themed slots have a charm all their own.
Let's take some time to celebrate some of the top video game-oriented slots ever made, starting with one based on what is arguably the first truly great video game.
5) Space Invaders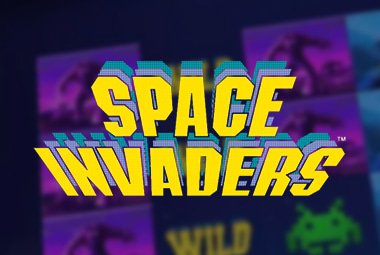 Back in 1978, when dinosaurs roamed the earth and computers were the size of whole living rooms, a little-known Japanese gaming company released Space Invaders.
This arcade game – in which players competed to shoot down entire alien fleets before their own ships were destroyed – was nothing less than revolutionary. It's been said that this title ushered in the golden age of arcade games, and set in motion the entire modern world of gaming.
It was only a matter of time until an enterprising designer took this classic piece of gaming history and turned it into a top-tier slot!
The resulting title, also called Space Invaders, was released by Ash Gaming (the UK subsidiary of the international gaming titan Playtech).
In addition to honoring the original title that inspired it (the chance to fire a cannon within the bonus feature is a nice touch), this is a stellar game in its own right! It comes complete with 40 ways to win, a shoot-em-up bonus, re-spin bonus, as well as a jackpot of $30,000 and RTP of 96.01%.
4) Hitman
When it comes to making a killing at the slots, it's hard to beat Microgaming's Hitman.
This title was released in 2015, supposedly to coincide with the film adaptation's release. Microgaming is one of the elite companies in the business, so players had every reason to expect great things…
… and they were not disappointed!
Featuring 15 ways to win, a Free Spins Bonus Round, expanding wld symbols, a lethal Mission Feature, not to mention a $20,000 jackpot and RTP of 95.84%, this title let punters paint the town red.
3) Resident Evil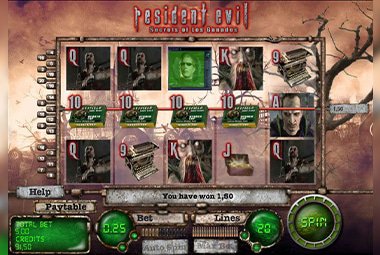 The video game that inspired this title is certainly among the most influential and popular games in history. The first true horror title, this Capcom classic sparked a whole franchise of sequel games, books, films, and even toys!
The slot adaptation was built by Skywind, a company relatively unknown at the time of its release – this title put them on the map.
Fantastic animation allowed the design team to pay homage to the original without losing focus on gaming fundamentals; the visuals and characters stayed loyal to the original; and there were excellent features available that left players seeing stars!
Punters could enjoy Free Spin bonus features, 25 paylines, a Code Cracking bonus, and an apocalyptic jackpot of $1,500,000!
2) Lara Croft: Temples and Tombs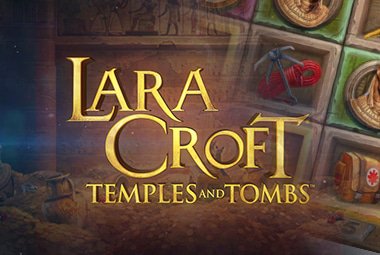 The Tomb Raider video game series was both influential and freaking fantastic – it took the classic problem-solving model of Prince of Persia and added incredible visuals (with notable sex appeal!) to the mix.
Its protagonist, Lara Croft, was among the first leading ladies of video games. She was later portrayed in film adaptations by the likes of Alicia Vikander and Angelina Jolie!
This slot was actually not the first Tomb Raider adaption to be released by Microgaming, but the third and final installment in a solid mini-series of Lara Croft titles.
If the first title in the series (Lara Croft: Tomb Raider) broke new ground, and the second (Lara Croft Tomb Raider: Secrets of the Sword) expanded upon this success, the third installment took things to a whole new level. Croft had always been a treasure hunter, but now players could take the treasure home with them!
It boasts expanded features, multiplier features up to 15x, as many as 25 Free Spins at a time, RTP north of 96%, and a $1,000,000 jackpot.
1) Street Fighter: The World Warrior Slot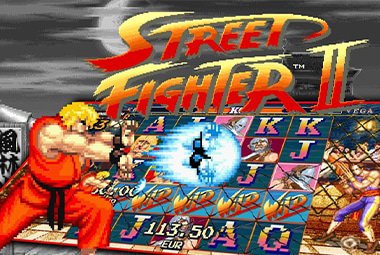 The 1991 release of Street Fighter II changed the whole gaming universe. Another Capcom title, it brought fighting games to a whole new level of gameplay (and of popularity)!
For this tremendous slot adaptation, NetEnt partnered with Capcom to bring players one of the most memorable titles in slot gaming memory.
Every detail, from the player icons to the style with which the symbols are rendered, makes players forget they're playing a slot instead of the original title!
Players can choose different characters, just as they could in the original game, but this time each one brings different volatilities to the table.
There was also an incredible array of bonus features, including the Bonus Car Smashing Round, Bonus Multiplier Round, Bonus Beat the Boss Round, as well as Free Spins and a $250,000 jackpot to go with an overall RTP of 96.06%.
This game isn't just the best video game-adapted slot… it also deserves a place in the slot Pantheon in its own right!