As online gambling continues to boom worldwide, casinos are competing amongst themselves to attract new players, and to retain the ones they have!
Those are the benefits of a flourishing global industry.
When players can choose from hundreds and hundreds of potential providers, the advantages really start to add up.
In fact, so many kinds of bonuses are available that it can be overwhelming at times!
But have no fear. As always, we're here to help. Here is an explanation of the various types of bonuses you can expect to encounter, along with examples.
Welcome Bonus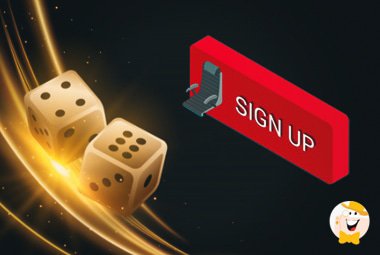 Also called the sign-up bonus, first deposit bonus, or new player bonus, this is the most common sort of bonus, as well as the most aggressively advertised.
Most welcome bonuses take the form of a direct boost to your initial deposit, and/or a specific number of free plays, which may be called cash spins or extra spins. An example might look like 100% up to $1150 + 300 free spins. In this case, the casino would match a player's initial deposit up to $1150 – so that a player deposit of $1100 would yield a balance of $2200 – as well as 300 free spins.
Usually, free spins are usable in video slot games – and they usually come with lower wagering requirements than cash welcome bonuses. In some cases, the free spins only become available upon second or third deposits.
Welcome bonuses may range from 50%–500%, but in this case, more is not always better. In fact, any bonus in excess of 200% should be a cause of some suspicion, as they will almost certainly come with very restrictive terms and conditions.
Payment Method Bonus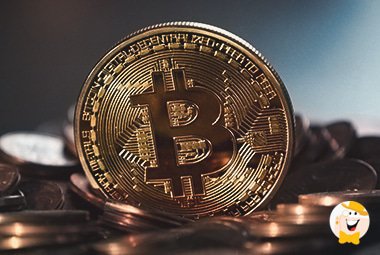 Since different payment methods come with different transaction costs, casinos are drawn in two directions.
On the one hand, they want to offer a broad enough variety of deposit methods to make all kinds of costumers feel welcome. On the other hand, they want to encourage players to use the methods that involve the lowest overhead costs (and highest margins) possible.
The solution? Payment method bonuses. These are the way for casinos to nudge players towards their preferred deposit methods, without shutting off other options.
For example, casinos may offer a 15% deposit bonus for Bitcoin deposits only.
No Deposit Bonus
The no deposit bonus is unique in all of gambling; only in this way can players play for a chance at real winnings without risking any of their own money. There is truly no risk.
The downside is that, where there is no risk, there is very little reward. These bonuses are usually restricted to a very limited number of games, most of which will come with a significant house edge. For example, players shouldn't expect to get access to blackjack or baccarat tables with these kinds of bonuses.
There are also usually strict withdrawal requirements, so that it's not all that easy to simply place a winning bet or two, and then cash out. The house is gambling that, once given a free taste, players will want to make a deposit in order to explore their platform further.
In practice, these bonuses function best for getting the "feel" of a given casino, almost like an interactive tour. They can also be great fun! Just don't expect to expand your bankroll much with them.
Reloading/Deposit Bonus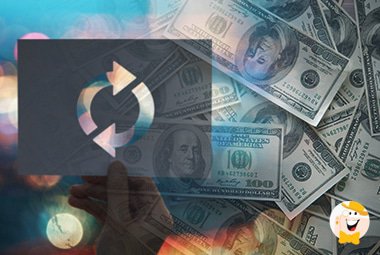 Also known as loyalty bonuses, these are rewards for players who bring back their business to the same platform again and again. Players are given a certain percentage of their deposits as a bonus… often more so if done so on certain days. An example would be: 10% re-deposit bonuses on Tuesdays all month.
It's also common for casinos to consider monthly deposit totals and/or bet totals to determine the level of bonus. The greater the level of monthly activity, the higher the bonus.
VIP/High Roller Bonuses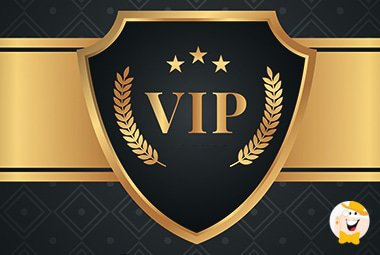 The perks of being a casino high roller are legendary. At land-based venues, they may include complementary gourmet dining, beautiful hotel suites, private tables, private hosts, and even air travel.
While online play can't boast quite that level of care, the virtual gambling industry has figured out that high rollers aren't simply interested in "better" bonuses than those enjoyed by average players, but in different kinds as well.
For example, most folks making big deposits aren't terribly interested in a 20% deposit bonus, instead of the usual 15%. They might, however, take notice of a VIP invitation to a private poker tournament, or personal care assistant to make sure that all of their needs are being met without delay. These bonus packages are also tailored to each player's habits and preferences.
Casinos use algorithms to note which players' bets are deserving of this special attention, so don't expect to see it advertised or to apply for it via the contact section. But rest assured: if and when your bet sizes reach high level status, the rewards will follow.
Referral Bonus
The hunger for new customers can also open they way for another kind of bonus. Also sometimes called a 'refer-a-friend' bonus, these are given to players who refer clients to a new platform.
The bonus may either be a fixed amount or a percentage of your referral's deposit total. An example might be $50 for each new player referral.
Typically, the award isn't paid until the referral completes their deposit and/or wager a certain amount of money.
Wagering Requirements on Bonuses
One final note: before taking advantage of any bonus, we strongly recommend reading the terms and conditions sections.
Almost every bonus comes with wagering requirements – usually, the better the bonus, the more sweeping the restrictions. This is only natural, but it's truly a terrible feeling to note that, after making a sizable deposit, your intended game or strategy won't be valid. So always read the fine print!