STOP! You could be on the wrong casino website.
You know yourself, you know how you play: as you get better and better through hours of online practice and fun, you're becoming a discerning consumer of casino sites. And that feeling, that amazing feeling of finding a brand new site to test your chops—it's downright incredible!
Who wouldn't feel excited?
Online casinos offer the perfect platforms for playing your favorite games, connecting with the community, and kicking back to relax in your very own living room while doing so. All you need is a device to connect to the internet, a reliable service provider, and it's like magic! You're connected to your favorite games from home.
However, there are a couple ways where it can go very wrong. It's especially tough for beginner players, who are just learning the ins and outs of the online casino industry.
You want to believe that you can trust every site you click, especially when they have flashy, well thought out ad campaigns. But it happens more often than you'd think: a casino that looks great on the outside finds itself on the warning list.
Everything looks like it's on the up and up—so how can you tell that it isn't?
That's where we come in! We care about our gamers and want you to have the best experience possible. To that end, we've created this list of a few of the most common ways you can tell that the site you're checking out isn't the best and might end up on a casino warning list.
Are you receiving a ton of emails and marketing calls as soon as you've registered to the site?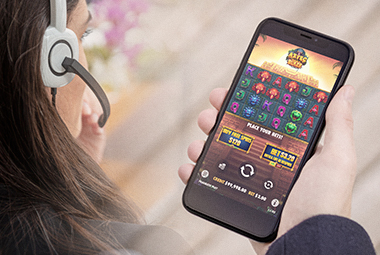 One of the first signs that a site is less than reputable is if they start sending you a variety of marketing emails and calls as soon as you've signed up.
While giving your email and other contact information is absolutely one of the most standard parts of the sign-up process for casino sites, reputable and not, if you're receiving a lot of emails or calls from the site they may have sold your information.
It's an unfortunate reality for many of these sites—they exist only to give out your information to other entities. It's not only an American or Canadian problem either—in fact, if you're asking "Who are the biggest spammers", the data's remained consistent over the past decade. India's a big culprit, but European countries such as Italy also top the list.
Another general rule is that if the site's sending you emails that have nothing to do with casinos or their site specifically, it's a good sign that you should switch sites. GDPR regulations do, after all, state that Casino sites should send emails only when important and necessary.
Are the terms and conditions unclear or difficult to find?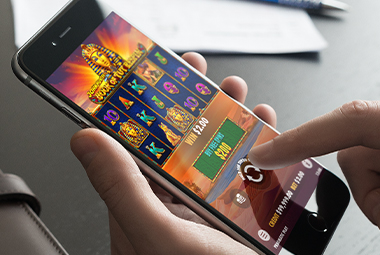 A good rule of thumb is that any site that's reputable will have their terms and conditions front and center. They want to advertise that they're legal! The terms and conditions should be clear and easy to read, without too much "legalese."
If there are a lot of details that are hard to parse out, definitely scroll down to see their information about withdrawal of your money—and winnings.
Seeing a lot of conditions and disclaimers for claiming your money is a clear sign that you should rethink your membership before pouring any of your hard-earned cash into a system that's not a sure thing. If it's going to take a long time to get your money, or you can't get to it at all—that completely defeats the purpose of playing in the first place.
A great way to approach this is to do some pre-research before you even enter your information.
Check out casino forums and discussion groups to see the most up-to-date opinions from the community. Trust us, they won't be shy. If a casino is a scam and will not pay out they'll be the first to let you know.
Can you easily find their customer service number?
Another red flag is if you're not able to easily and quickly find their customer service number, email, hotline, or chat services. We're even a little iffy about just having a "contact us" form, if it's not already reviewed and confirmed to have excellent response times.
It's vital that there's someone who can help you find answers and solutions, especially when it comes to payouts and deposits. The customer service provider should also be well-versed on the different games available on the site.
This is something you can easily check: you should be able to reach out to the customer service before you even register with the site. If they only have a contact form, they should get back to you within 24 hours (or one business day, if it's the weekend).
With a phone number, you should be able to contact an operator within a few minutes, rather than simply being directed to leave a message or follow through an endless AI prompt to no end.
A chat is self-explanatory—you should be able to have (hopefully) immediate contact with a representative. Otherwise, you'll be able to tell when the representative is available.
Do you know who owns and operates the site?
This goes back to legality: if a site is legal and reputable, they'll be proud to declare this visibly on their homepage. If you can't find who's responsible for the site, it's a good idea to back out immediately before you deposit any funds.
The good news is that it's relatively easy to find sites on which it's safe to play! We've compiled a list of safe, reliable casinos we've put through their paces so you don't have to. Happy gaming! 
Related Reading