Fans of online casino gambling will have noticed by now theirs is a truly global industry.
When casinos regularly offer 30+ options for player languages, accept multiple currencies, and when companies maintain offices and licenses in multiple countries, can there really be any doubt?
Nevertheless, even in a truly international sector like ours, players will find that their experience varies greatly depending on where they are based. Gamblers in the EU face entirely advantages and disadvantages when it comes to choice of where to play, titles available, regulatory protections, and tax issues compared to those based in Eastern Asia.
However, one major set of gamblers has been largely left out in the cold in recent years…
… that would be punters based in the USA.
Since the 2006 passage of the UIGEA (Unlawful internet Gaming Enforcement Act), the United States' government has made it very difficult to find legal, well-regulated places to play. This is due in no small part to major providers, such as Microgaming, choosing to exit the market rather than deal with the rather passionate government efforts to combat industry growth.
There are recent signs, however, that things are looking up for US players!
See You in Court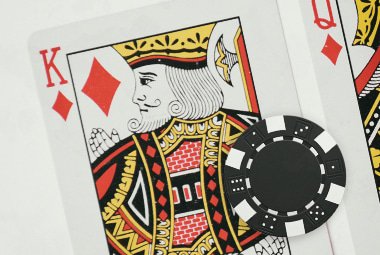 It just so happens that the US government decided to go about their war on online gambling using a somewhat archaic legal form. That would be the Federal Wire Act of 1961.
This piece of legislation was crafted under the Kennedy administration in order to fight illegal sports betting across state lines by organized crime.
Five decades after it took effect, the Feds used this law to combat the explosive growth of the online poker boom that swept the US like wildfire. And they were massively successful, to the chagrin of untold thousands of players!
However, in 2019, the Department of Justice (DOJ) faced a legal challenge from the most unlikely of sources…
… the great state of New Hampshire!
Or, more specifically, the New Hampshire Lottery. In their view, the federal stance on the Wire Act threatened the lottery as well as web-based poker and casino games. They sued the Federal government, and won their case after a protracted legal battle!
The DOJ appealed the verdict to the appellate level, and after another massive legal showdown, lost again to the NH Lottery. They then had 150 days in which to appeal to the highest court in the land, the US Supreme Court.
The gambling world watched and waited to see how this final appeal would turn out, only to discover that the Feds finally decided not to continue the case!
That 150 day deadline has now passed, which means that the downfall of the Wire Act will stand as a matter of legal fact.
The DOJ even went a step further, releasing a statement that said quite directly: "The government is not planning to seek Supreme Court review of the First Circuit's decision."
This means that, from a legal perspective, online poker again is back in business, baby!!!
Poker Players Rejoice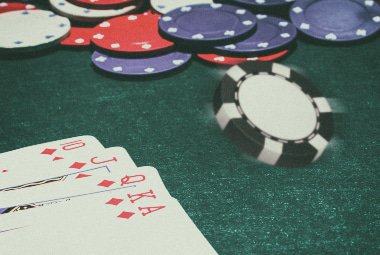 This news has been met with downright jubilation on the part of the gambling industry.
Several companies have promptly entered or re-entered the US market, looking to capitalize on the good fortune that will almost certainly benefit those who arrive at the party first.
It seems highly possible, though, that the people who will benefit most from this legal decision will be the same as those whose play were most disrupted by the original move. That is: fans of online poker.
The infamous Black Friday of 2011 – when poker sites all over the United States suspended their activities and shut down player accounts – came about as a direct result of a governmental crackdown.
Now that the DOJ has signaled that their interest in keeping online play wrapped up has faded, it seems logical to expect a second wave of online poker to sweep the American nation.
This time, it will be fully legal, regulated, and above board.
And there's every reason to expect that Black Friday will not rear its ugly head this time!
Interstate Love Songs
The key to the whole thing is the intersection of American state and federal law.
Without the Wire Act, there are no federal prohibitions on interstate online poker. This means that states that have already legalized and regulated online poker, like Pennsylvania and Michigan, are now free to make deals that cross state lines.
And that states with smaller populations (and tax bases) like Rhode Island, Vermont, Wyoming and North and South Dakota, which would normally be unable to regulate internet poker on their own, can join those deals with larger states.
In short, it seems very likely that United States-based players will be able to play online poker legally again very soon, no matter what state they live in!
Time will tell if this is the harbinger of a second golden age of internet poker in the USA, but no matter how you look at it, it's great news for American gamblers….
... and for the industry as a whole!