Can you think of something more annoying than getting stuck at the most exciting point or, more precisely, when you want to withdraw your winnings?
Well, since 2006, when Congress passed the UIGEA (Unlawful Internet Gambling Enforcement Act) and made it illegal for US banks to process online gambling payments, US players have had to use all their energies and creativity to adapt to the continuously changing (and not for the better) industry regulations.
As a result of mentioned above law, big-name operators like Skrill, Neteller or PayPal were forced to cease their activity in this field. They have been inaccessible for gambling-related transactions across the USA for quite a while now (except for New Jersey licensed websites). In addition to that, another popular provider UPayCard recently left the market.
Frankly speaking, punters in the land of the Stars and Stripes have truly limited options when it comes to online casino banking, all the more so, withdrawals are more complicated than deposits.
However, it is too early to be desperate – thanks to a bunch of alternatives, the whole thing becomes less complicated and definitely, more fun.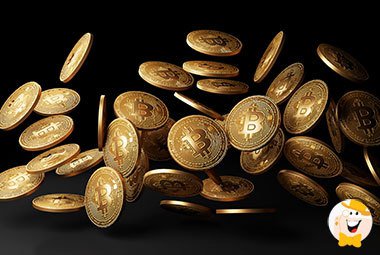 Bitcoin
Unique in every sense of this word, the pioneer among digital assets needs no special introduction.
Its multiple advantages are widely known and beyond question: high privacy protection with instant payouts and without any borders or limits. Also, you do not have to worry about fees, which come extremely rare and, usually, as a consequence of priority service.
Undoubtedly, the fastest way to cash out …
… Bitcoin is gaining momentum among the US gambling community, which obviously prefers Coinbase as the trading and storage platform for this cryptocurrency.
Owned by no one, subject to no government authorities or financial institutions, Bitcoin seems to be a great opportunity. And it really is, the only thing that could be a little bit tricky if you live in the USA is to buy the perky coins, but already mentioned Coinbase helps you avoid restrictions and close surveillance.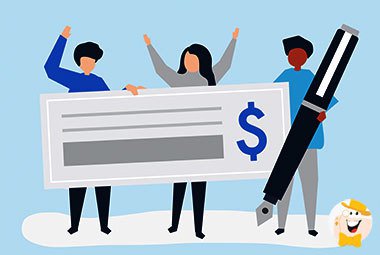 Check
Offered by most sites that cater to US players, checks are one of the safest but, on the other hand, the slowest withdrawal option since they are delivered via regular mail.
As a rule, this method comes together with different issuing and processing fees, the amounts vary from casino to casino.
Although far from being the most convenient and swiftest ways to get the winnings, paper checks still remain one of the major channels for Americans due to the obvious lack of adequate substitutes.
For the sake of objectivity, it's worth saying, that at many websites you can opt for getting your check via Courier mail such as FedEx or UPS, which is much quicker, although also pricey. Perhaps, if you are not in a hurry, it is better to wait a bit longer in order not to overpay.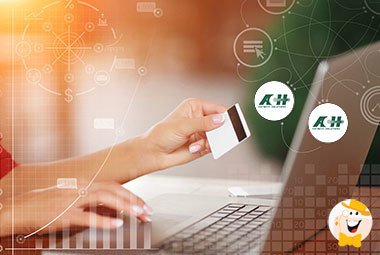 ACH
Once a pretty popular option to place wagers and take out prizes, today, it is a rare guest on the pages of web-based casinos. Available exclusively to the US market, ACH is an electronic payment system intended to work like e-checks, which means faster and less costly.
In reality, however, withdrawals at ACH sites can take up to 10 days to make it to your bank account – somewhat better than with paper counterparts but still not good enough in comparison with instant crypto-wallets.
MoneyGram
While services of this famous US-based company are used by many players as the way to deposit funds on their accounts, a very small number of online casinos offer MoneyGram as an option for withdrawals.
Being a money order in nature, these transactions are usually completed within 48 hours and accompanied by fees, which are relatively high but, on the other side, lower than costs of Western Union. All in all, it is a decent solution to get your money quickly.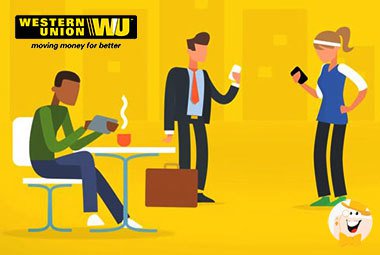 Western Union
Money here. Money there. Simple as that, you can choose Western Union as an intermediary between you and your winnings. As mentioned above, WU services are pretty pricey, plus, the fact, you have to pick up the money at their agency is somehow in disagreement with the online concept.
Still, taking into consideration how things stand now, do not make a snap judgment – Western Union transactions are secure, take not more than 48 hours to proceed, and, last but not least, they pose no threat to your privacy.
Wire Transfer
Offered by a number of online casinos that welcomes players from the United States, it is an uncomplicated and secure variant to move your funds. Although the fees are usually small, withdrawals are far from being processed at lightning speed due to pending periods that can be really frustrating.
However, the main downside of this type of netting out lies in the revealing of your banking details. Well, if Wire Transfer is the only choice you have, then try to make the best of it and find an appropriate place to open an account!