Will Vermont Legalize Casino Sports Gambling?
The whole world has been watching and waiting for the United States to legalize (and regulate) casino gambling.
This has been the case for quite some time!
Every since the Black Friday Shutdown that rocked the world of United States online poker in 2011, all kinds of experts have been predicting that it was just a matter of time until online gambling came back with a vengeance.
There was too much money to be made in the American market — in terms of players' winnings, casino profits, and State and Federal tax revenues. Surely, regulation and legalization were just around the corner. Right?
Fast forward more than a decade, and things haven't quite worked out that way.
Of course, there have been bright spots in the news! The future looks bright, and in addition to legal brick-and-mortar casinos in Nevada and Louisiana, as well as Tribal Casinos located throughout the continent, online gambling is now legal in six states: Connecticut, Delaware, Michigan, New Jersey, Pennsylvania, and West Virginia.
Still, for those living in other US States, gambling regulations haven't quite moved ahead at the speed some have wished for.
Now, it looks like the Green Mountain State might be the next bit of good news…
… especially for fans of sports betting!
The State of (Gambling in) Vermont
Up until recently, there hasn't been much to celebrate for sportsbook enthusiasts in Vermont.
With that said, it looks like there might be good reason to hope that change is around the corner!
Just weeks ago, State lawmakers received a draft of recommendations and findings from the Sports Betting Study Committee. This committee was founded in order to research potential strategies for legalized and regulated sportsbook play Statewide. Its recommendations will now be used to draft new legislation.
So what did the committee say?
Overall, six recommendations were made. The most salient points were:
Vermont is currently the only state in New England without some form of legal betting. This puts it at a major competitive disadvantage, especially considering the relative proximity of neighboring States: residents who wish to gamble may still do so, it's just that private companies and tax revenue will go to other States!
State-control over the market has many advantages compared to localized control; the committee recomennded that the department of Liquor and Lottery take over administrative duties over any potential legal gambling activities.
A legal, well-regulated market does much more to protect consumers than the current policy pretending that these activities simply do not occur. Legalization provides consumers with a safer, more secure product, and prevents bad actors from convincing poorly-informed consumers to buy snake oil.
Despite this centralized regulation, any path towards regulation should include a competitive bidding process among private companies; revenue sharing; and perhaps most importantly, comprehensive steps taken to encourage responsible gambling and support those suffering from problem gambling behavior.
Last and best, the committee recommended that mobile and online sports betting should be legalized and regulated, as well as sports wagering at brick-and-mortar venues.
What Comes Next?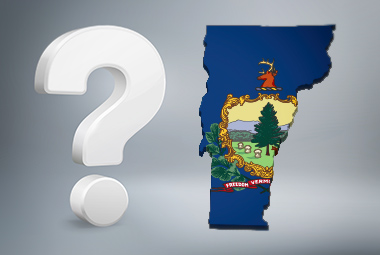 Obviously, this is a far cry from fully legalized gambling measures for Vermont's fans of casino play. We would have liked to see the committee go even further, opening the path for table games, slots, and other activities most beloved by gambling fans.
Still, this is a huge step in the right direction!
The next step will be for State lawmakers to draw up and introduce a bill to legalize and regulate sportsbook play, which would then have to be approved by both the State House and State Senate, then signed by Governor Phil Scott.
It will be up to the Legislature (and, should they fail to act, the voters) of Vermont to decide the pace at which things move forward…
… or indeed, if they move forward at all!
Still, this is very encouraging material for fans of online wagering in Vermont, the rest of the United States, and the world at large.
After all, the bigger and better regulated the global market becomes, the more resources savvy gamblers will have to choose from. Not everything can be known in a free market economy, but when it comes to online casino gambling, it has been made entirely clear that competition (especially among providers) means good news for players.
More competition (and smart regulation) means tables with lower house edge, better bonuses, better loyalty programs, as well as a wider variety of game and lobby selections for gamblers… furthermore, it drives inferior products out of the market, as well as the irresponsible, immoral, sloppy actors who may become involved in unregulated gambling markets.
Think of regulation and free competition as sunlight and oxygen! It's difficult for rot and mold to grow where those two things abound… but where they are lacking, ugly stuff is sure to grow. This is the case in the casino industry.
In fact, Prohibition in the United States made it completely clear that organized crime thrives when so-called "vice" industries can only be serviced illegally.
It is our hope that the government of Vermont sees the light on this important issue sooner rather than later, so that the people of Vermont can reap the benefits. Whatever comes next, though, this is a welcome step in the right direction.