At this point, it should come as no surprise to anyone that the online gambling industry continues to flourish worldwide.
This was true even before the COVID-19 pandemic shook the brick-and-mortar casino business model to its core. But there can be no question that, as regular gamblers were unable to access their favorite tables at land-based locations, much of their patronage has shifted online, further boosting an industry with an annual market size already in excess of $250 billion.
Industry trends go beyond simply shifting from physical to online spaces, though.
Specifically, recent technological advances have made it abundantly clear that a veritable sea change is underway within the online gambling industry itself.
That's right! Live gaming, which has been a recent trend in the business, is just the beginning of a much larger shift…
… towards a future of virtual reality.
In some ways, this is an obvious path forwards. We've written before about the intertwined destinies of gambling and technology. After all, the roots of the modern industry can be traced to the invention and subsequent ubiquity of 'one-armed-bandit' slot machines in the 20th century. Since then, every major technological advancement, from high-speed internet to smartphone technology, has touched directly on the gambling industry.
Still, it does seem like quite a jump from HTML 5 slot gaming on mobile devices to full-body avatars able to light a cigarette while shooting the breeze around the gaming table.
Let's explore what every serious player should know about the future of the industry.
The Corporate Pioneers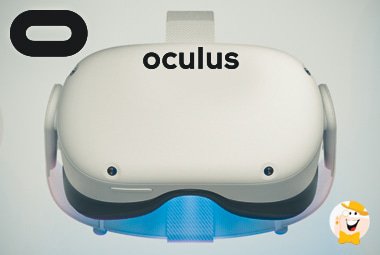 To understand the rich possibilities of online gamblings VR future, it can be instructive to take a look at two of the companies that have been leading the way thus far.
The first is Oculus. This firm's VR equipment has become nearly synonymous with bringing gaming culture together with the cutting edge in simulated 3D environment technology.
Not only has this company gone the extra mile to help ensure compatibility between hardware and software, they continue to prioritize a low price point.
It's difficult to overstate how far that lower price goes in ensuring accessibility across the gaming (and gambling) community. Online gaming may never be a proletarian hobby, but the signature Oculus Rift is priced at less than half the cost of a PlayStation 5, for example. There are, of course, other popular options, such as Gear VR.
VR gambling can only catch on when it is available to a large pool of potential players, and Oculus is helping to ensure that possibility.
From the other side of the equation, the online gambling world can be (ironically) risk-averse – it will take demonstrable success from bold early adopters to convince top providers to change their wildly profitable business model. And the boldest, most successful of these pioneer companies is SlotsMillion. 
For SlotsMillion, the future is already here. This innovator has built a virtual reality casino at which players can enjoy and explore a true-blue VR casino. What is it like?
Well, this casino is built in a skyscraper, with the game room on its 80th floor. Players who don't suffer from vertigo can check out the city while leaning against the windows. They can enjoy a drink at the bar, or sit in the lounge and chat with other players.
Oh, and by the way, you can gamble with real money on over 40 slot machines, with customer support team available 24/7.
Though they were one of the first innovators, however, SlotsMillion is no longer the only option available for gambling in a simulated 3D environment.
One offering to watch is Casino VR Poker, which caters less to slot fans and more to poker players. Though real-money play is not yet available, it is amazing to see what this company has built!
There are six Texas Hold'em tables, spatial voice chatting, full-body players, and an overall gaming environment that is much closer to a Las Vegas poker room than it is to a 2D smartphone display.
At present, neither of these options can come close to offering the variety of gaming options available at either a land-based or a top-flight online casino. But they are just the beginning!
The Next Step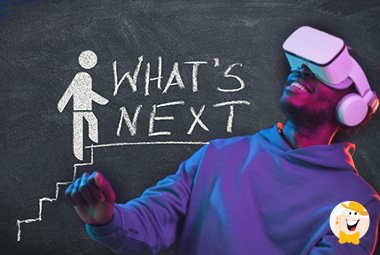 Even as the cost of VR gaming gear falls, there remains one major barrier to widespread adoption of the technology: connectivity.
To really enjoy what 3D simulation has to offer, users need high-speed internet of the caliber very few casual gamblers currently enjoy.
The rise of 5G is expected to be transformative in this area, however, so it's very likely that the next 12-24 months will see big changes in the ease with which VR can be used. For our part, we are absolutely chomping at the bit to see how the industry responds to these new possibilities!
While it's certainly exciting to see what SlotsMillion and its cohorts have begun, when larger sites like 888Casino, SkyBet, and bet365 throw their hats in the mix, it will be the start of the next chapter for the entire online gambling sector. Exciting times indeed!