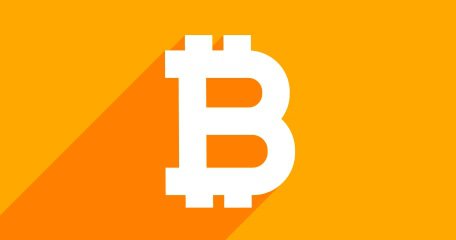 Digital currencies are all anyone can talk about lately, with Bitcoin as the quintessential example of this technological innovation. Namely, this currency functions as a string of digital code and does exist as a real-life form, even though efforts have been made to design the coin for 1 BTC. It is based on a wholly unique system known as the blockchain – a form of a digital ledger that keeps records of all Bitcoin transfers, thus marking the change in their ownership, from one individual address to another. The blockchain, as such, has rather revolutionary features, starting from its completely decentralized nature, through its mining capabilities, all the way to its high encryption protocols that guarantee security.
Storage is the final stop in owning bitcoins as an asset, and there are just as many considerations when it comes to this step as there are with all others. To find and apply the perfect storage solution, one must first be aware of its characteristics and mechanism, as well as the many different formats in which it can be executed. This Bitcoin storage and transaction solutions are known as wallets – specific storage locations that have the ability to maintain your Bitcoins' digital keys in the proper manner. They contain a public and private key, which must correspond perfectly in order for individuals to access it and perform transactions. The public key is the string of code that wallet owners share with others, normally when expecting a payment, in the form of an 'account' or 'address'. On the other hand, the private key is the owner's ability to access the contents of their Bitcoin wallet and alter the amount by authorizing transactions.
In order to perform their operation successfully, these services rely on several characteristics – platform compatibility, accessibility, fees and charges, and above all security. The format of the wallet, which is addressed in greater detail below, refers to the first two considerations, while fees and charges attached to transactions will inevitably depend on the provider of your choice. Some potential wallet owners may choose to pay more upfront as a one-time fee, while others would be more likely to choose a payment plan in small increments. Either way, the one thing that is a must across all these variants is security, and while all wallet solutions aim to achieve it, some do a better job due to their inherent structure.
Currently, the digital technology market allows owners to choose between a 'hot' and 'cold' storage option. The main difference between these two types of wallets is the wallet's online or offline status, its connection to the World Wide Web. After all, a 'hot' Bitcoin wallet connected to the Internet practically stores your hard-earned cryptocurrency on a virtual storage space known as the cloud – the servers belonging to the wallet service provider. 'Cold' storage, however, requires a single purchase of software or hardware that is no longer connected to the Internet – all it takes is for players to give their appropriate address and have Bitcoin transferred to it.
The format and the service's approach towards the key considerations listed above, as well as numerous others, are best illustrated by reviewing each wallet type separately. That way, interested individuals can get a better preview of all each one's capabilities, and ultimately decide which type and thus service best meets their Bitcoin storage requirements. Nowadays, intrusive actions and computer hacking are as frequent as any regular online action, which makes Bitcoin owners all the more concerned about the safety of their crypto-capital. As an article on cryptocurrency has stated, "cybercriminals are leaving no stone unturned in their quest to illegally acquire Bitcoin" and make use of a custom-developed malware to aid them in their purpose. Therefore, owners must employ the same straightforward and insightful approach when getting into the core of the matter before making a final decision. The following overview covers all the various types of Bitcoin wallets, both 'hot' and 'cold', each paired with their own set of features.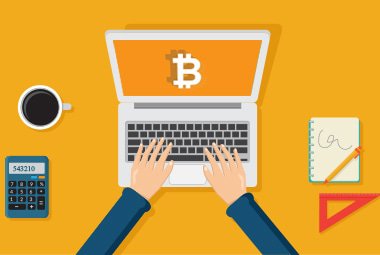 Online/Web Wallets
As the first type of Bitcoin storage solution presented in this overview, it is essential to point out that such web wallets are also the least reliable ones. These wallets are practically an online web browser-based service that is accessible straight from your program. As a result, they tend to provide some form of credentials used to sign up onto the relevant platform and access your stored cryptocurrency amount.
Nonetheless, this means that the Bitcoin is fully stored on the service's servers. What is more, the private key used to access them is not openly provided to each individual owner, meaning that there is a great possibility for its exposure. Some tend to provide integration with banks, online payment processors or other fiat-currency-based financial services in an attempt to establish a know-your-customer (KYC) verification, which has even been said to advance anti-money laundering policies.
Furthermore, these online wallet platforms often double as exchange services, as is the case with Coinbase, Circle and many more. Owners can get prime and reliable service, security and a chance to trade with their currencies all at one place. Hence, one can summarize this type of wallet as offering more convenience and accessibility at the expense of security, when it comes to the key points mentioned above.
Software Wallets
This type of Bitcoin wallet functions in the form of a downloadable app that needs to be installed and stored directly onto your device, no matter if it is a desktop PC, laptop or mobile device – smartphone or tablet. To clarify, it means that owners will have the app stored directly on their own personal memory, like the computer hard drive, along with the currency and the private keys. However, this is only half convenient and secure, as the software program still remains partially online, vulnerable and open to cyber attacks that occur on a regular basis. As a result of this specific nature of such wallets, Bitcoin owners are able to enjoy one additional feature – their extensive compatibility capacities, as these software wallets not only tend to switch across platforms and devices, but they also fit various exchanges and integrated services.
Desktop Wallets
One type of software is suitable for desktop platforms, PCs and laptops to be more precise. This is considered to be the more stable variant, as computer operating systems are normally designed to be more resistant to external, third-party breaches in privacy. Electrum and Exodus are two examples of such desktop wallets, along with Copay, which additionally fits the description for the other subcategory.
Mobile Wallets
Being the second subcategory in software wallets, it is only understandable that this type of Bitcoin storage solution would fit the mobile device operative systems. Both smartphones and tablets fit the description of portables, yet the level of convenience in comparison to the desktop wallet is hardly considerable. This is due to the lower security capabilities of such devices, although most of them can switch between platforms as they are predominantly built for all major OSs such as Windows, Mac, iOS and Android, respectively. As for this purpose specifically, Airbitz and Bitcoin Wallet offer the default requirements, although there are those like Jaxx that simply transcend into 'cold' storage.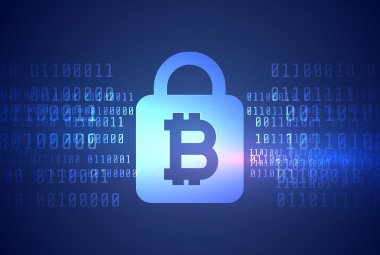 Physical Wallets
The physical wallet type represents the 'cold' storage that offers Bitcoin owners an alternative for storing their cryptocurrency without any online connection that could jeopardize their safety. These may lack the convenience and ease of access that is predominant in the previous types listed and exemplified above, but it does make up for it with the added layer of individual security. After all, the fact that you are the sole holder of your wallet address, and both the public and private keys is a decisive moment for many potential Bitcoin owners. In this line of thought, they are able to choose between two types of wallets – paper and hardware.
Paper Wallets
The paper wallet used for storing any amount of Bitcoin comes with a given procedure of obtaining and keeping it. Namely, anyone interested in getting a paper wallet for their cryptocurrency transaction purposes generates it from the appropriate service; afterward, no online access is necessary and should be reduced to the bare minimum. As a result, paper wallet owners are advised to print out their hard copies only via printers that aren't connected to the Internet, just to ensure that no one can intercept the information.
These paper wallets are normally printed out as a string of code, or more recently, a QR code that is convenient for scanning purposes. As for keeping your paper wallet away from other parties, some owners choose to protect them in safes, bank deposit boxes, vaults or any other sure-proof locations. If you are willing to go one step further, there is always the option of laminating the paper document, putting it in water and fireproof plastic or making a number of backup copies which would be stored at equally secure locations.
Hardware Wallets
The ultimate and one of the most widely used Bitcoin storage solutions is the hardware wallet. This is a hardware device, nowadays featuring a screen for an even more interactive and easy-to-use approach, that is developed to be virtually impenetrable by viruses and other malware. In addition to that, it can function completely independently in the sense that it doesn't need to integrate with any foreign software in order to allow its owners to perform the necessary transaction.
The screen feature that has been additionally provided in Ledger's newer versions, as well as those by TREZOR and KeepKey, offer the option of a recovery code or phrase for an extra layer of protection.
The Takeaway
It is evident that the process of obtaining, storing and transacting with the cryptocurrency Bitcoin requires some prior preparation and knowledge. Considering the fact that it is a modern invention in itself, there are bound to be numerous alternatives flooding the specific market on a daily basis, which is why it is best to consider an overview of all the options at your disposal, along with guidelines that allow you to compare and contrast them.
All in all, there is no denying that security remains a top priority since all other features fall through if your Bitcoin stash is taken by the first cyberthief coming your way. Paired with accessibility, ease of use, convenience and owner information protection, i.e. the level of anonymity, any Bitcoin owner should experience top reliable service.