What can you do to keep yourself safe?
Casual gaming is an internationally beloved hobby that millions of people around the globe enjoy - some even on a daily basis. There's nothing wrong with making gambling part of your routine.
Scientific benefits of online gambling include quicker reaction times, better memory, mathematical and computational skills, and the social benefits of being around a diverse crowd of people. Online gambling also offers the ability to be part of forums, allowing for increased typing speed.
It's not only practical though - gambling also has psychological benefits, such as stress relief and endorphin release. It's no wonder that it's one of the fastest growing pastimes in America!
Unfortunately, there's always that age-old possibility of "too much of a good thing." There's a definite line between responsible, casual betting and gambling addiction.
We've compiled some of the top signs that you or a loved one might be approaching that line. Let's talk about what you should look out for so you can head off any problems before they start and get back to your favorite games in a healthy way.
What is Gambling Addiction?
Gambling addiction, in its most basic definition, is an impulse-control disorder. This means that no matter how much someone would like to stop gambling, they simply can't - their brain won't let them.
There are various degrees of severity, ranging from the occasional "problem gambling" to full-blown addiction. "Problem gambling" is any gambling issue that interferes with daily life, whether that's just thinking about gambling when you're spending time with friends or family or skipping social events to stay at home and gamble.
It's fairly normal for regular gamers who practice responsible gambling to experience some of the signs every now and again, but if you notice that it's becoming more common, it could be time to consider getting some help.
It's often as easy as looking at your behavior, or the behavior of the person you're concerned could be in the first stages of addiction.
Gambling addicts compulsively gamble regardless of the mood they're in, whether or not they have enough money in the bank, and even if they're missing out on an important life event.
They simply aren't in the frame of mind to be able to care about the consequences of their gambling. In many cases, they turn to less reputable sites without the benefit of being a legitimate, tested casino without predatory practices. These sites may allow them to play for longer on credit, but the piper always comes calling.
They do, generally, understand on some level that their gambling is problematic - and many feel compelled to hide it for fear of public shame (or private shame) or being forced to stop by family or friends.
This secretive behavior is one of the easiest ways to spot a problem gambler, particularly when they're at the very beginning of their addiction and haven't yet developed foolproof techniques for keeping their compulsive behavior hidden.
How do I Know if My Gambling's Becoming a Problem?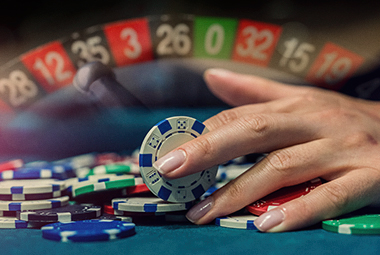 Identifying problematic behavior when you're an experienced gamer takes a rare and particular kind of honesty: brutal honesty with yourself. You'll have to go through the signs and analyze your thoughts, behavior, and patterns.
Your family and friends are also excellent resources when it comes to determining if your gambling is a problem. If they've noticed that your hobby's getting out of control, that's a really good sign that it is.
There are a couple of questions to ask yourself to determine if your gambling's hitting a limit:
Are you hiding how much you gamble from family or friends?
Are you going losing control of your bankroll budgeting on a regular basis?
Are you using credit cards instead of cash in the bank when you gamble?
Are you finding yourself making outlandish or reckless bets?
Have you noticed that it's harder to stop chasing losses?
Are you afraid to ask yourself these questions?
Do you find yourself justifying your gambling, not only to others but to yourself?
Has anyone let you know that they're worried about you?
These basic questions are a great place to start.
Remember: be kind to yourself. You deserve kindness and patience, self-compassion and grace. Simply asking yourself these questions is an act of enormous courage: the courage to change your life for the better.
Where do I Go from Here?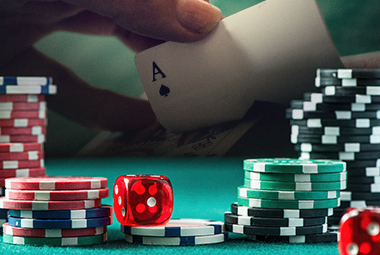 Taking the first steps to control a gambling addiction is far from easy. As such, the best thing you can do is to take a deep breath and remember that even by thinking about it, you're already on the right track.
Seeking out gambling addiction hotlines and resources is a wonderful second step. Finding a professional therapist who can help you is the single best way to start back on the path to healthy habits.
As you begin to look for professional help, there are steps you can take to limit your problematic gambling behaviors.
First, try to identify your triggers. This might be stress, or boredom. What makes you feel like gambling? When do you most often gamble? Is there a particular time of day where you like to be at the computer or on your phone? Try to recognize when these triggers happen and try redirecting your attention to another activity, like taking a walk or calling a friend.
Track your moods around the days you're trying to avoid gambling. Acknowledge the emotions that might come up and the urges to gamble. If you note these mood changes in a physical source, such as a phone app or a notebook, you can also use them as you start therapy.
Lastly, don't turn away the people close to you. It can seem like a personal problem, one in which you don't want to involve your family or friends - but isolating yourself is the worst thing you can do. Accepting help from people you know can be even harder than accepting professional help - but it's the best first step.
Gambling addiction can happen to anybody and be enormously damaging to your life - but taking steps to recovery can be equally life-changing.