How safe are you really being when you play?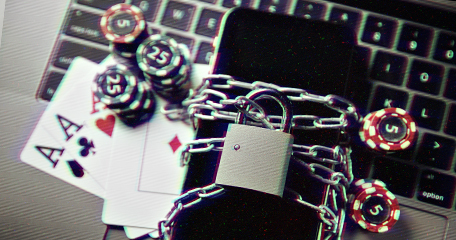 It's already April 2023 and it's definitely time for all of us to do our favorite "spring cleaning" tradition, LCB style: a data security check to make sure everything's in place!
There's never a bad time to make sure that you're keeping your data as safe as possible while you play. Unfortunately, human nature decrees that there's always going to be a risk of people stealing your information.
Let's take a look at the ways you can make sure you're taking care of your data while you play. 
Are You Positive That Your Favorite Sites are Legal?
Our first safety tip is an easy one: always, always, always play on legal sites. We have a couple of reasons for this.
First, Legal online casinos are regulated and licensed by respected gaming authorities, which ensures that they follow strict security protocols to protect their players' personal and financial information.
This ensures that you're able to limit risk with no effort at all. When playing on a legal site, you're automatically protected by the standards they need to follow.
Furthermore, you're definitely going to have a fairer experience. Legal online casinos use certified Random Number Generators (RNGs) that ensure fair and random outcomes for all games.
Illegal casinos may rig their games to favor the house, which means players have little chance of winning—while the site has the opportunity to make off with your personal information.
It's also important to note that legal online casinos must adhere to strict financial regulations that ensure timely payouts to their players. Illegal casinos may not have the financial resources to make good on payouts, leaving players without their winnings. What a nightmare!
Luckily, it's pretty easy to figure out if a site's legal: they want to tell you! A legal site will most often advertise this on their homepage, along with an easily accessible license that you can check.
Always Read the Terms and Conditions
While we're on the topic of checking out an online casino's license, you should definitely read their terms and conditions as well. This is the section of the site where the data security information is most likely to be listed.
It's also possible that the casino has rules and regulations that you don't like, or that you feel don't favor the player. Reading the terms and conditions first ensures that you're never caught off guard.
While we'd hope that no online casino company would sell your data, it's refreshing and an excellent legal recourse to see that information up front, before you give them any of your personal identification tools.
A licensed online casino with clear terms and conditions is always the safest bet.
Though many players aren't aware of this, any reputable site should have the option to download these terms and conditions. That way, if you come across any less-than-desirable behavior, you have a record in writing of what your expectations were when entering the site.
Make Use of Your Community: Read the Reviews!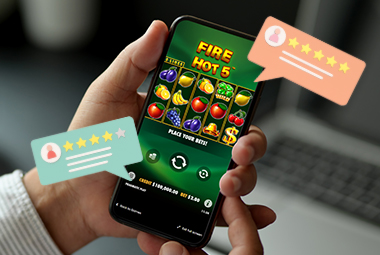 Another tip we can give you to keep your data safe is to read the reviews of your fellow gamblers and always use at least one third-party site to verify any new site you want to ry.
With so many online casinos available, it can be challenging to know which ones are trustworthy and offer the best gaming experience. Reviews can help new players compare and contrast different casinos and choose the best one that meets their data protection needs and preferences.
Reviews can also highlight any red flags, such as poor customer service, slow payouts, or unfair gaming practices. This information can help new players avoid rogue casinos that could potentially harm their gaming experience or finances.
Your community is the best tool you have against casinos that should be on the warning list! Never underestimate the wrath of a gamer scorned: the gambling community is one of the most vocal on the internet and they'll always be the first to tell you if there's any sort of data breach suspected.
Make Use of Cryptocurrency Gambling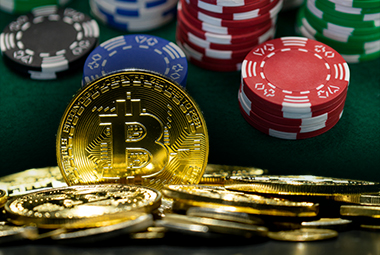 For those of you who are really serious about your data protection, some of the best advice we can give you is to take advantage of cryptocurrency gambling sites.
Gambling with cryptocurrency such as Bitcoin goes far past the security of the personal data you provide a site: it keeps everything including your financial history fully encrypted and private.
One of the main benefits of using Bitcoin is the anonymity it provides. When making transactions with Bitcoin, players don't need to provide any personal information that could be used to identify them. This helps to protect their privacy and prevent identity theft.
When you combine cryptocurrency use with a VPN while playing online games, you're really maximizing your security with minimum effort.
Cryptocurrency transactions are also irreversible, meaning that once the transfer is made, it cannot be reversed or canceled. This helps to prevent chargebacks, which are a common problem in traditional payment methods such as credit cards.
Another advantage to using a cryptocurrency such as Bitcoin is that transactions are encrypted, and the blockchain technology used to process them is incredibly secure. This means that players can trust that their transactions are safe from hackers and fraudsters.
As an extra bonus, Bitcoin transactions usually come with lower fees than traditional payment methods, which can help you save money in the long run.
While it's always important to keep the risks involved in virtual currency in mind while you play, using an e-wallet is a great way to start your path to peace of mind regarding your personal data protection policies.
What if I Haven't Been Safe in the Past?
There's no time like the present to start taking better care of your data!
If you haven't had the cleanest data practices in the past, there are a couple of steps you can take.
First, make a list of all the providers you've been using. Go through the list systematically and make sure that you're still comfortable with all of the policies listed.
Check your bank accounts for any odd transactions. Fraud often starts with only a couple of dollars missing, to see if you'll notice. Make sure that you can account for all of your cash.
Finally, simplify! The fewer sites you rely on, the better you'll be able to keep track of the data you're putting out into the worldwide web.
With these easy tips, your "spring cleaning" will be done in no time at all. Good luck!