ACH and MoneyGram are payment solutions based on traditional banking which involves the use of a bank account to complete a transaction. As such, they are competing with more modern, next-generation payment solutions that have appeared in the last decade, yet, still, there are so many online casino players that prefer them better. Many players trust the old system more than the sophisticated solutions available nowadays, and that's why these two methods are still popular across online casinos. Why use ACH or MoneyGram across online casinos?
About ACH and MoneyGram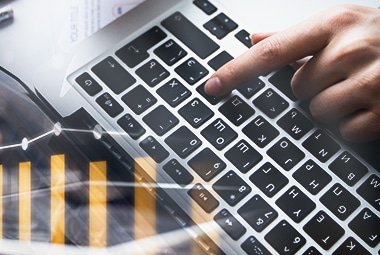 As introduced, both ACH and MoneyGram are two payment processing services that would require you to have a bank account. MoneyGram offers other options to complete the payment, too, but essentially, the two are based on the standard banking system, where banking details on the sender and receiver of the money are required for the transaction to be successful. While this would suggest that they are outdated methods whose popularity has ceased across online casinos, given the fact many sophisticated, next-gen solutions have appeared in the last decade, that's not really the case. In fact, both ACH and MoneyGram are still used by a loyal type of players, who are satisfied with the safety and convenience the two can offer.
ACH is short for Automated Clearing House, as you would assume. Its main purpose is to deduct money from your bank account when you're the sender, and thanks to a safe and well-established background process, to deliver that money to the online platform you need to pay at, in our case, the online casino. Even though based on the standard banking principles, what ACH does is facilitate the entire process for you as the user. You never need to visit your bank in order to send a payment, since the solution will go through all that trouble of sending the money on your part. Sure, you'd still need to have a bank account active at the moment of sending, but from there on, your payment will go directly from your account to the receiver's without you moving your finger. Third-party financial institutions will help ACH on the way, but you will never be bothered with any details.
Even though all of this sounds amazing, the thing is, ACH is only an option for US users, in our case, US online casino players. To use it, you have to be a US citizen which has an account with a US bank, as the ACH system runs in collaboration with US banks. This system has proven useful and trustworthy over the years, and that's why ACH has gathered the trust of so many US users and has become one of the most trusted payment methods in the US. US citizens are using it for all kinds of payments since they don't have to bother with anything to move money online.
Its popularity across online casinos is particularly interesting because ACH is one of the best US withdrawal methods. Due to all the trust US players have in it, they are using it mainly for cashing out their winnings, knowing that their winnings will arrive on their bank accounts safely, even though the waiting times can sometimes be a bummer. The thing is, ACH can process huge amounts of money, so US players are enjoying this perk, especially when they need to cash out a large sum of money, say a jackpot prize. Instead of getting that prize in small batches, like with other payment methods, with this solution, they're getting it all at once.
The best part is, the entire process with it is extremely easy and secure. All you need to do is request a transaction with it, as we said, without visiting your bank, and you'll put the background process in motion. The third-party institutions we mentioned earlier will help ACH vet and approve your request and the money will be processed and delivered to the desired destination in a couple of days. Due to the involvement of these third parties and the length of the process, the transaction cannot arrive sooner, but at least you'll know that it will arrive safely. This is probably one of the reasons why ACH is preferred for withdrawals, and not so much as a deposit method.
MoneyGram is also a solution that has been founded in the US, by a Minneapolis money order company. Travelers Express was founded way back in 1940, setting the grounds for the MoneyGram service we know of today. When it merged with Integrated Payments Systems Inc in 1998, the two gathered their forces, resources and networks, and created MoneyGram, which was first only available in the US. But, as its reputation became steadier, and other countries saw its potential, MoneyGram went global, and in 2004 it rebranded to International.
Today, MoneyGram is a brand that is known to literally every human being, considering it has opened branches in literally every single country in the world. It has over 150 million users globally, people who appreciate the service it offers and are more than willing to request overseas transactions with it, knowing that their money will be safe and delivered as promptly as possible. All you need to do is request a transaction with it, specify to whom you're sending it, and the way they want to receive it.
Previously, you could've done that only if you visited one of its branches. But thanks to its strong land-based presence and the fan base it gathered throughout the years, the solution managed to go digital, and so, you can also request a transaction with it via its official website, without visiting a branch. Today, you have two ways to use it, either locally, by visiting one of its branches available in your town/city or digitally, by visiting its website. The convenience is unrivalled. Due to this expansion over the internet, the solution became one of the best P2P digital payment providers and one of the most popular solutions for moving money all across the world.
There's another thing we must mention
MoneyGram makes sure you are rewarded for your loyalty. As soon as you make your first transaction with it, you are granted a 20% discount on the fees for your next transfer. In addition, with each new transaction you make with it, you collect Plus Rewards. And due to all of these perks and the convenience it offers, MoneyGram is one of the most appreciated methods among online casino players from all across the world. Players love the fact that, regardless of their country of residence and where the casino is based, they can make swift and secure transactions, in no time.
Getting Started with the Two Methods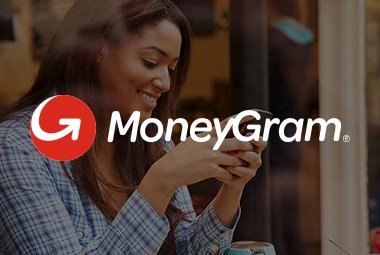 Both of these solutions are customer-oriented, meaning, making sure that you are as little bothered as possible. In fact, there's barely any getting started procedure with either of them and soon you'll learn why.
To send a transaction with ACH, you don't need to register any account, as you would normally do with other modern payment solutions. And, you won't need to visit your bank, even though the whole process will involve your bank account. The thing is, you would just need to visit the platform you need to pay at with it, and as long as you are meeting the requirements, hence you're a US citizen with an account with a US bank, you can immediately request a transaction with it.
Once on the chosen platform, all you'd need to do is specify that you'd want to use ACH as your payment method, enter the needed details about the bank accounts involved, yours and the receiver's, and specify how much you'd like to send. From there, ACH will make sure to deduct the money you requested from your bank account, and using the help of the third parties involved, make sure the money arrives at the desired destination. That's about it. Nothing major on your part.
If sending money with MoneyGram…
…by visiting a land-based branch, you also don't need to register any accounts. You'd just need to visit the branch, give the desk clerk the money you want to send plus the fee involved, and you'll be done with the entire process. To look for the nearest branch, you can use the locator tool on its website, but you most certainly already know at least one branch in your vicinity, since MoneyGram's network is huge.
But, if you wish to use it digitally, you would need to create an account with it. Digitally, you can use it on your desktop device by going on its official website or you can use it on your mobile device, by downloading its mobile app. The app is free and it can be downloaded for iOS and Android devices, from Apple App Store and Google Play Store, respectively. Once your app is installed or you're at the website via your desktop device, you'd need to register your account. You'd need to enter your phone number, email address and password and accept the Terms of Use. Then, you'd need to specify how much you're sending and to whom, how the receiver would want to receive the money, and wait for the solution to calculate the fees. Then, just pay the full amount by using your bank account or any of your bank-issued cards, and the transaction will be on-route.
As a side note, the fee involved would depend on the method you're using and the method the receiver wants to use to cash out the money. It would also depend on the amount sent. But, as soon as you've paid the full sum, you will get a reference number that you'd need to share with the receiver. The receiver needs to use that reference number when cashing out their money.
Using ACH and MoneyGram Across Online Casinos
Both ACH and MoneyGram are, as you would assume, offered across most, if not all, US online casinos. But MoneyGram is also offered across other leading casinos which accept players from all across the world. Therefore, regardless of where you're from, you'd have a huge choice of casinos to explore to start playing with either of the two solutions.
To make a deposit with ACH, you would need to go through the following steps:
Visit the casino's Banking Methods/Deposits page.
Look for ACH's logo and press it.
Enter your bank account details in the pop-up and the amount you'd like to send.
ACH will ask for your permission in order to successfully deduct money from your bank account.
Give it your permission and the money will arrive on your account once processed by the third parties.
The deposit will take a few days until it arrives on your account, and that's why this solution is not that popular for depositing. On the other hand, it is a huge hit for withdrawing. The procedure is pretty much the same, but as you could see, with ACH, you can withdraw large amounts of money.
With MoneyGram, you would need to go through these steps to make a deposit:
Visit the casino's Banking Methods/Deposits page.
Click or tap on MoneyGram's logo, and in the pop-up, log into your account.
Go through the sending steps as described above, meaning enter how much you wish to deposit and if not pre-entered, enter the casino's receiving details.
After the fees are calculated, pay for the deposit using your card or bank account.
The money will land on your online casino balance as soon as the casino receives the reference number.
Withdrawals with MoneyGram are also pretty popular among US players, however, this is also a popular solution among players from many other different countries across the globe. The thing is, you would need to go through a similar procedure for withdrawing, and wait for the reference number, as soon as you get it, you can cash out your money right away, in the way you selected.
Advantages and Disadvantages
The advantages of both of these methods are pretty obvious. They are both quite popular among US players, they are both easy to be used and they are both trustworthy and safe. You are not really bothered with exhausting registration procedures to get started with them, you can use them for both deposits and withdrawals across online casinos, and you can easily request transactions with them.
On the other hand…
…the disadvantages are pretty evident, too. With ACH, it is the fact that unless you're a US player with an account with a US bank, you cannot use it. With MoneyGram, it is the fact that it comes with fees, which depend on several factors, and could become quite hefty.
Nevertheless, we cannot ignore their popularity across online casinos. There's a reason why players are still choosing them over other more convenient, modern payment solutions. So, if you're a player who prefers using methods like ACH and MoneyGram, make sure you consider using one of them as your online casino payment method. The advantages they come with prevail, so you won't be disappointed.
Payment Methods Comparison
Payment methods name
ACH
MoneyGram
Available accounts
n/a
1 account
Available currencies
n/a
USD
Exchange fees (FX)
n/a
Fees vary depending on where you are sending, how much, and how you are paying.
p2p Money transfer
Send money p2p
n/a
Fees vary depending on where you are sending, how much, and how you are paying.
Receive money p2p
n/a
Fees vary depending on where you are sending, how much, and how you are paying.
Link to terms & conditions
http://www.achpaymentsolutions.com/
https://www.moneygram.com/mgo/us/en/m/terms-and-conditions
Online Casinos that support both ACH & MoneyGram:
To save you time, we are only displaying casinos that are accepting players from Virginia.
If we have jumped the gun, you can remove that filter by clicking here.
100% up to $1000 bonus code: SBCASINO
CLAIM
CLAIMED
New Customer Offer. T&C's Apply. 18+. Minimum deposit: $25. 100% Bonus on your first 3 deposits. Any action on Craps, Specialty games, Virtual Racebook or Games with Progressive Jackpots will not count towards the bonus rollover. Max cashout: 5x bonus amount.