ACH vs. Skrill-Moneybookers
The world of online gambling might be vast, but the chances of running into methods like ACH and Skrill while exploring it are astronomical. These methods are some of the most popular picks in the field, and there's a good reason for it. While they're very different, these services have the same goal - to provide users with a safe and convenient way to transact. Of course, both succeed on this front, which is why so many players are quick to get behind them and choose them as their primary online casino payment methods. If you're knowledgeable about banking solutions, you know the traits we mentioned before aren't unique to these services. Most modern banking methods have similar offers, which leads to a few questions you likely want answers to. Up next, we'll try to answer them through an all-encompassing one – Why use ACH or Skrill across Online Casinos?
About ACH and Skrill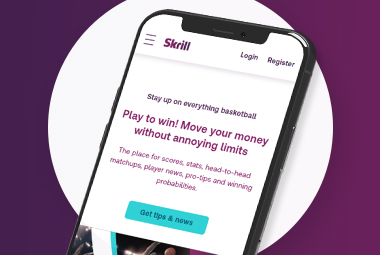 ACH is an abbreviation for Automated Clearing House. This banking solution is a US-based method, and it's opted to stay exclusive to players within the territory of the USA only. Essentially, this method is a more traditional option that closely collaborates with banks. It has established partnerships with some of the most trustworthy banks in the US, and it uses these connections to foster reliable and safe transactions in the online space. It's not hard to see why so many users prefer this service. It's pretty direct, giving users a chance to make payments without much leg-work. Of course, it also helps that the only requirement for using it is an active bank account.
The transaction process itself with this service is pretty simple, so there's no reason to dive too deep into how it works. ACH works by facilitating transactions between the sender and receiver. It uses your bank account to get the transaction going, sending it directly to the person or entity you've chosen. Directly might be a bit of a strong word to use in the last sentence. There are several third parties involved in this process, but they're all partnering services that ensure the transaction goes smoothly. Their role is to up the security of every transaction, ensuring all goes well. As you can tell, the process is simple and convenient. You don't have to bother signing up for an account, visiting a bank, or even leaving your home. Request a payment, enter the necessary details, and your transaction will be on its way.
Convenience might be one of ACH's biggest strengths, but it's not the only thing users love about it. The service is one of the safest options currently on the market. Not only is it protected by the usual bank protocols provided by your chosen financial institution, but it's kept in check by several third-party entities that ensure the money ends up exactly where you sent it. Another ACH perk online gamblers, specifically high rollers, are fond of is its high transaction limits. By using this service, you can make large deposits without missing a beat. This usually isn't the case with most other services, as players need to double-back a few separate times to fund their accounts with larger sums.
The second method we'll check out in this text is Skrill. This service might be around since 2001, but it's still a pretty modern payment solution. For those unfamiliar with this behemoth, the solution is a leading eWallet with a massive user base and reach that extends to about 100 territories worldwide! It's become a staple in the online gambling field, but it's present in multiple other areas where it tends to dominate. Of course, it's not hard to see why. The payment option offers users plenty of excellent perks, on top of facilitating physical and online transactions alike.
If you're looking for some background information on this service, we have something you'll likely be interested in. Skrill is run by the company Paysafe Group. This massive corporation is known for releasing several mega-successful payment solutions, including Paysafecard and Neteller! Both of these services were released at around the same time as Skrill. They've grown a lot over the years, and since the same company is behind all of them, they've learned from each other immensely! The Paysafe Group has used their shared time on the market to see what works and what doesn't in the financial services game, applying positive changes that have thrust these methods forward.
As you might have assumed, this isn't the only reason for Skrill's success on the market. The service offers countless excellent perks, including speed, safety, and convenience. While these have played a big role in getting it where it is today, much of its success is due to timing. The service launched in the early 2000s. During this time, online shopping had become a massive trend, prompting everyone to scour the web for all kinds of goods and services! Unfortunately, scams were a big issue back then, especially those that misused banking and private user information. Online shoppers needed a way to shop online without disclosing this sensitive data, and Skrill offered them a way to do so! The solution's anonymity made it a popular pick, giving it an edge over many of its competitors.
While the previous trait might have been more of a smash-hit in the past, Skrill still manages to surprise users with excellent offers. One thing you might not have known about the service is it has a rewards program! The loyalty program for the solution is made up of four tiers, including Bronze, Silver, Gold, and Diamond. Players can progress through these tiers the more they use the service, and gain better perks the higher they rank. Among others, one of the most sought-after rewards here is lower fees!
To close off this paragraph, we'll say a few words about Skrill in the online gambling space. The service is undoubtedly a massive hit with online casino fans. It's available in almost 1,000 online casinos, giving users access to many sites with all kinds of offers! What's better than the sheer number of platforms users have access to is the quality they boast. Some of these operators are ranked as the top gambling venues on the market! They have premium games, easy-to-use platforms, and rewarding promotions that are bound to make your gaming experience more than memorable!
Getting Started with the Two Solutions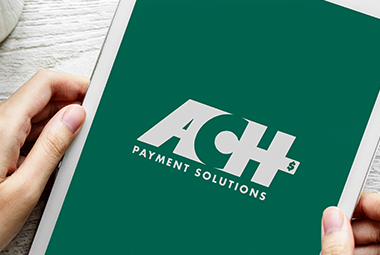 As we've mentioned previously, it's all about convenience with ACH. The service doesn't like to drag things on, which is why it practically has no getting-started process in the first place. To use the service, you don't need to sign up for a user account or visit a bank to get things going. You can do everything online by clicking some buttons and filling in some essential details. While it's easy to use this service, it's best to remember that it comes with a few prerequisites to using it. You must be a US citizen, and you must have an active regional bank account.
It's easy to see that most users won't have any trouble when requesting a payment through this service. If you're interested in the specifics of how it all works, here's the gist. The first thing required of you is to enter the correct bank account information. After this, enter the amount you want to transfer and some crucial information about the person or entity receiving the payment. Once you confirm the transaction, the specified amount will be deducted from your account and make its way to the recipient.
Unlike ACH, getting started with Skrill does take some effort. Thankfully, it's minimal! The first thing you'll need to do here is to visit the solution's webpage. Once there, click the sign-up button and begin the account registration procedure. The process isn't overcomplicated like some others tend to be. It sticks to two parts, both of which take a few minutes to complete. The first one is filling out a registration form with important details. The data required here might be personal, but it's kept 100% confidential. The second part of the process is verifying your identity To do this, submit a valid photo ID document when prompted. You can choose between a few viable options here, including a passport, driving license, government-issued ID, and others.
When you finish the registration process, your account should be live and ready to use. Of course, this means nothing if it doesn't have any funds! To start transacting, you'll need to fund your account with one of the viable payment methods supported by Skrill. Thankfully, there are many of these. They include MasterCard, American Express, VISA, JCB, Diner's Club, Bank Transfer, Rapid Transfer, Trustly, Paysafecard, and many others! Something to remember about this process is that it incurs a fee. Unfortunately, this fee is unavoidable, and in the case of bank cards, it can be just the first in a series of additional charges requested by your provider.
Using ACH and Skrill Across Online Casinos
Despite one of these methods being limited to US players only, both services do pretty well for themselves in the online gambling space. When Skrill is in question, that's a bit of an understatement. The solution is easily one of the top options for online gambling fans, appearing as a viable option in nearly 1,000 casinos. ACH might not have as wide a reach as the previous method, but it's available in pretty much all US online casinos. All in all, finding a venue to play your favorite games should be an easy job.
For those that want to deposit at their chosen online casino using ACH, here's how to proceed:
Locate the casino's Banking/Payments/Cashier page and look for ACH's logo. 
Click or tap on it, and in the pop-up, enter your bank account details.
Just specify how much you'd like to deposit.
ACH will ask for your confirmation to deduct the money from your US bank account. 
Confirm the transaction by giving your permission, and wait for the money to arrive on your casino balance. 
While ACH is a go-to method for many online gamblers, it does have a quirk not everyone will be a fan of. The service doesn't offer instant deposits like most other payment methods. Since transactions go through multiple parties to ensure they arrive at their destination safely, they take longer than you'd usually expect. Of course, the same applies to withdrawals. Sure, they might be incredibly safe, but they take a few days to process. This shouldn't be an issue if you aren't in a hurry, but if you need your withdrawals ASAP, you might need to look into alternative methods.
If you've chosen Skrill as your go-to online casino deposit method, here are the steps you'll need to follow to get things underway:
Visit the casino's Cashier/Payments/Banking page and look for Skrill's logo.
Press it, and a new window will appear.
Log into your eWallet account using your credentials.
Specify how much you'd want to fund your balance, and confirm the transaction.
The money should appear on your balance instantly.
You might have noticed that ease of use is a running theme with this service, and thankfully, it applies to withdrawals too. To cash out your winnings, all you have to do is follow the same steps listed above for depositing, with a few small changes here and there. That's not all of the good news we have in store for you. Skrill withdrawals are some of the fastest available! Usually, it takes around 24 hours for players to see their withdrawn funds appear on their balance. It's worth noting that these waiting times can extend up to three days, but this doesn't happen often.
Advantages and Disadvantages
Choosing between Automated Clearing House and Skrill isn't a decision you should take lightly. Sure, both services are some of the top picks on the market, but their unique offers make them better suited for some players over others. You should consider their pros and cons carefully before you make a decision. On that note, we'll summarize the biggest perks and let-downs of these services below to make things a bit easier on you.
ACH is a top choice for US online casino fans looking for a go-to payment option. The service has a long history of being convenient, reliable, and as safe as one can be! It offers players high-end security backed up with multiple layers, ensuring your funds always arrive at their destination promptly. Of course, it also has some unconventional perks that give it an edge in the online gambling space. Here, we're talking about its high transaction limits. The cons of this service should be pretty obvious. The solution is exclusively available to players in the US, and its processing times are slower than most other payment methods.
Skrill is one of the best-known payment options you'll run into right now, and pros like processing speed, safety, anonymity, and convenience are just a few perks that keep this method at the top. While all of these give it a huge advantage, the method's biggest perk when online gambling is its availability! The service can be found in almost 1,000 online casinos, so users have a long list of options when choosing where they want to play. Unfortunately, the con to using this service is the fees. They might not be too hefty, but they can sour your experience.
To sum up, ACH and Skrill are two of the best options online gamblers have when looking for casino payment options. These services come with unique sets of pros and cons that might make you sway towards one or the other. While we generally believe you'll be happy with either one, carefully consider their offer a few times before landing on the service best suited to your gaming needs.
Payment Methods Comparison
Payment methods name
ACH
Skrill-Moneybookers
Available accounts
1 account (1;2;3;4 different currency accounts)
Available currencies
41
One time signup bonus
15 USD Signup Bonus
Account management fees
free
Account unused
unused for 12 months: 1 EUR/month
Exchange fees (FX)
3.99% (3.79%; 2.89%; 2.59%; 1.99%)
p2p Money transfer
Send money p2p
1.9%, max 20 EUR (1%, max 10 EUR for bronze; 1%, max 2 EUR for above)
Receive money p2p
free
Deposit fees
Bank transfer
free
Instant bank transfer
free
Credit card
1.90% (1.25%; free; free; free)
Withdraw fees
Bank transfer
3.95 EUR (3.95; free; free; free)
Cheque
3.50 EUR
Prepaid card at the ATM
1.75% (1.75%; free; free; free)
To merchant site
free
Cashback and promotions
Promotions
up to 100 EUR Bonus by becoming Skrill VIP
PrePaid card
Skrill PrePaid MasterCard
Fee to order
10 EUR (free)
Costs at points of sale
free
Online bank statement
free
New PIN
free
New prepaid card
10 EUR (free)
Cash withdrawal at ATM limits/24h
250 EUR (750;1,500; 3,000; 5,000)
Points of sale limits/24h
1,000 EUR (3,000; 3,000; 5,000; 5,000)
Delivery time
5-10 business days
Available currencies
EUR, USD, GBP, PLN
Validation
3 years
Two factor authentication
Skrill Two-step Authentication
Fee to order
free app
Delivery time
right after app installation is completed
Money-back guarantee in case of fraud
for all Skrill customers using the 2-step-authentication
Link to terms & conditions
http://www.achpaymentsolutions.com/
https://www.skrill.com/
No casinos support both ACH & Skrill-Moneybookers, click ACH or Skrill-Moneybookers to show casinos that just support that method.