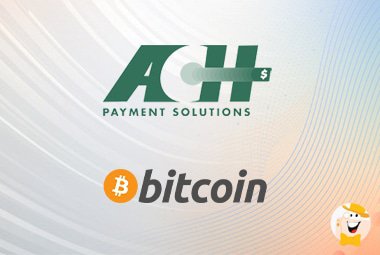 As an online casino player, from the very beginning of your online gambling experience, you are faced with many choices. First, of course, you need to decide on the casino to join. Choosing one could be a long process as you would need to consider many aspects before you make your decision. Then, you need to check the games available and decide on the ones to play which would give you the best payouts. Finally, you need to choose the payment method to use for deposits and withdrawals. This could also be an exhausting task, as there are many solutions at your disposal.
There are two payment solutions that really stand out which you could use to make safe, secure and rather cost-effective online casino transactions, Bitcoin and ACH. While you must have heard about both of them, you may not be familiar with all the things they could offer to you as an online casino player. That's why we're here, to make the decision easier for you. We've created this overview so that you could see all the pros and cons of using either of these two methods. So, let's start by asking, why choose Bitcoin or ACH as online casino payment methods?
Bitcoin and ACH – The Basics
As introduced, both Bitcoin and ACH are methods that can provide you with cost-effective and safe transactions. But, they also have other things in common which you can take in your advantage. To better present these to you, let's look at the two solutions separately and go into more detail about what are they, how they work and how you could make your deposits and withdrawals with them.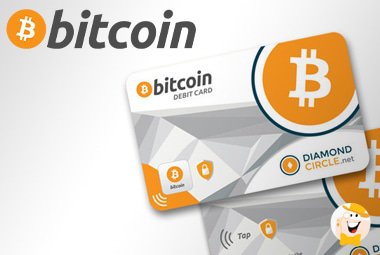 Bitcoin, as you may as well know…
… is the world's first-ever cryptocurrency. Ever since its launch in 2008, it has been creating a buzz all over the globe, which has started gradually ceasing. When it first appeared, people were sceptic and uncertain of how transactions with it would function. But as it grew and gained a huge user base, people started educating themselves on what the digital currency truly is and how it can make their lives easier.
Based on the blockchain technology…
… Bitcoin is a digital currency with no physical representation available but used globally. It strictly functions in the digital world and is being moved on a peer-to-peer scheme, and that's why it is extremely safe and impenetrable by third-parties. Anyone who holds coins can send and receive some to and from another person that also holds coins. However, it was designed to function in a way where sending and receiving money could be done only with the consent by the two parties involved.
It was created…
… by a guy or a group of people called Satoshi Nakamoto, with one aim: to make online transactions instant, fee-free and decentralized. The last part is what created all the buzz. People were not comfortable knowing that no one traces the transactions and they can contact no one if they have an issue with a particular transaction. This turned out to be a fallacy since all transactions are tracked, there's a ledger that marks them, and anyone can see how the coins are moved on the blockchain.
Coins are obtained…
… in several ways today, but previously, you could only get your hands on some coins by a process known as mining. This is a process where using quite a bunch of electrical power, computers solve hard math problems and get rewarded in coins for finding the solution.
Things have evolved, naturally, and today you can purchase coins with fiat currencies, or exchange them for other goods. The most controversial part that has been circulating across the news since day one is its value. It continuously fluctuates, but there were times when it reached $20,000 a coin. As such, obtaining coins is both a potentially worthy and risky investment to make. Regardless, even though it has inspired many other new cryptocurrencies to be invented, Bitcoin was and still is the top digital currency.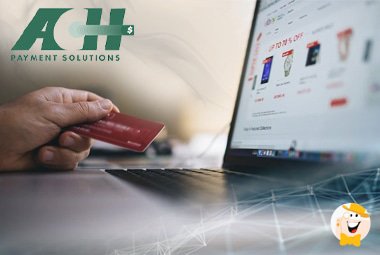 ACH, on the other hand…
… is a more conventional mean for sending money online. It is a payment transfer processing system, meaning it wires money from and to your personal bank account. Contrary to Bitcoin which is a global payment solution, ACH is only available in the US, so only if you're an online casino player from any country other than the US, you cannot use it.
Provided…
… you're a US player, you could greatly benefit from using ACH, as it charges no or low fees when moving the money from your bank account to another, even though it has rather slower processing times, from 3 to 5 business days. The good thing is, therefore, you will need to pay either insignificant or no fees, but the bad thing is that you would have to wait for a while until the money reaches the intended account.
ACH actually means Automated Clearing House, which is funny, because it is literally what it is: a payment system that automatically processes transactions only if the user gives it permission to do so. For instance, if you want to make a deposit with it at one of the many online casinos that accept it, and the casino puts the request, ACH will deduct the amount from your bank account only after you verify and permit the transaction.
As such…
… it is a rather secure banking solution you can use without worrying about the safety of your money. Unless you verify and confirm the transaction, it won't be processed by ACH. The best part is, it is really cost-effective since neither banks nor most online casinos charge for online transactions with it. It sounds too good to be true, but try transacting with it, and you'll see for yourself.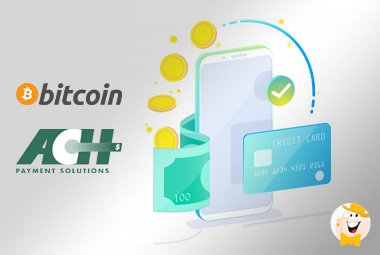 Getting Started with Bitcoin and ACH
Since Bitcoin is an unconventional method to use, getting started with it would be a bit more time-consuming than with the traditional ACH, but the trouble would be definitely worth it.
Getting started with Bitcoin…
… is a process with three steps. First, you need to choose the best wallet type you would keep your coins in. There are both offline and online wallets, but the one used by most online casino players is the eWallet, due to the convenience. You can create your wallet account with sites like Coinbase or Bitfinex, but they're also many other platforms you can explore.
Then comes step two: obtaining coins. The great thing about these platforms is that you can also purchase the coins right from there, with fiat currency. Or you can always mine coins as explained above. Or, you can get some sent to your Bitcoin wallet by a buddy or a family member that already has coins.
Then the last step comes in play
Once your wallet is created and filled with coins, you get a public and private key. These are your IDs, your keys to making transactions with the cryptocurrency. You should keep these keys safe since whenever you want to send or receive coins, you would need them. Therefore, if needed even, keep them in a safety deposit box, because they are essential to your whole Bitcoin experience.
To get started with ACH…
… all you need is to have an active bank account. Once you request a payment, be it an online bill payment, a recurrent bill payment, an electronic payment or credit & debit card processing, it will be processed as long as you give your confirmation and approval. The money is deducted from your bank account when depositing after you confirm the transaction, and is added to your account after the casino approves it.
Making Deposits and Withdrawals
Even though the process of getting started with the two solutions is pretty different, when it comes to making deposits and withdrawals, you should know that both of them are super easy to use.
To make a deposit with Bitcoin…
… you would have to find an online casino that accepts it. You have many choices, as Bitcoin is available across the top online casino sites out there. Choose the casino that suits you and go to its Deposit/Banking/Cashier section. Find Bitcoin's logo and click on it. A pop-up will appear where you'll need to add your wallet login information. Finally, enter the amount of coins you wish to deposit to your online casino account and the casino's public key. Make sure you enter the right key if you don't want your coins to end up on someone else's account. Double-check all the digits and letters, and finally, confirm the transaction. Deposits with Bitcoin are instant, so you can start playing right away.
The withdrawal process with it…
… is pretty much the same. This time, however, after you enter the amount of coins you wish to withdraw, you would need to write down your public key so that the casino can send the coins from its wallet to yours. After the casino approves the transaction, the coins will be immediately transferred to your wallet. Needn't we remind you to write your exact key, because transactions with Bitcoin are irreversible, so once the casino sends the coins they are off, to the address you gave the casino. If they want to end up on your address, make sure you get it right.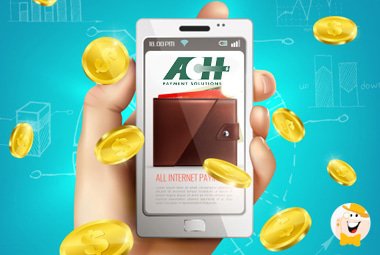 When it comes to ACH…
… it is, contrary to most other methods, mostly used for withdrawals. Sure, you can make deposits with it as well, but online casino players usually use it for withdrawals only, especially if they've won a jackpot prize, and use other alternative methods for deposits.
Regardless, if you want to make a deposit with it, request a transaction and ACH will deduct the money you wanted to deposit from your bank account after you approve the transaction. The same thing goes when you want to make a withdrawal with it. The casino sends the money, confirms the transaction and ACH transfers it to your bank account. As simple as that. But, bear in mind that contrary to instant Bitcoin transactions, deposits and withdrawals with ACH take 3 to 5 business days.
Pros and Cons of Using Bitcoin and ACH
Considering the two are very different…
... payment solutions, each of them has its positive and negative aspects. To start with the positive, Bitcoin is a global payment solution that allows you to make private transactions with virtually no waiting time. You need to pay low or no fees for these transactions, and you need to involve no bank for your online payments. The money is transferred securely, through a secure pathway, so you can rest assured that it will be kept safe.
On the other hand, though, Bitcoin's value changes, so you're never sure how much you actually own. Moreover, transactions with it are not reversible, so you must always be cautious when sending or receiving coins on your wallet. But still, when you compare the pros and cons of playing across online casinos with Bitcoin, you can clearly see that the pros prevail.
ACH is great for making both deposits and withdrawals, at no or a low cost. It is very easy to use, as all you need is a bank account with money on it to start moving your money to and from online casinos. It is especially beneficial if you win a massive jackpot prize and you'd like to withdraw all your money at once, instead of in chunks over a longer period of time, like with other payment methods.
Contrary to Bitcoin that involves no bank accounts, keeps your money on the wallet where you can see them and transfers them via secure pathways, ACH is a solution that does exactly the opposite, as all the action goes to and from your personal bank account. As such, it puts your personal and financial details at risk of being abused, as casinos may get hacked and your confidential details may get stolen. Plus, it is only available to US players, and that's it.
Online Casinos that support both Bitcoin & ACH:
To save you time, we are only displaying casinos that are accepting players from Virginia.
If we have jumped the gun, you can remove that filter by clicking here.
100% up to $1000 bonus code: SBCASINO
500% up to $2500 bonus code: HIGHWINS