When playing across online casinos, you are given a vast choice of payment methods to pick from and use for depositing and withdrawing, Bitcoin and MuchBetter usually being at the top of the list. But how to know which one would work better for you, Bitcoin or MuchBetter?
Each of these…
… two payment methods are extremely popular among online players and vastly accepted across the leading online casinos. And, each of them has strong and weak sides, so when compared, you can learn more about them and see which one would do better for you for depositing and withdrawing at online casinos.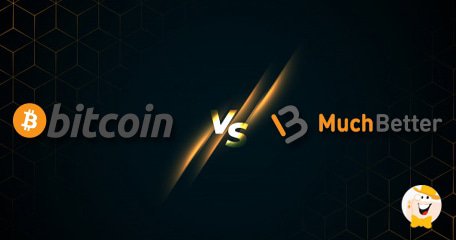 Bitcoin & MuchBetter - An Introduction
Before we get into the detailed comparison between the two, it would be nice for you to know a little bit about each individual service first, to know what you're dealing with.
… is the virtual currency used by many people all over the world. It was revealed to the mass public in 2008, by Satoshi Nakamoto, which is still unclear whether it is a person or a group of people with one goal: decentralizing online transactions.
The main purpose of this cryptocurrency was making it available only through peer-to-peer use, therefore, making it untraceable by any government entity, meanwhile giving you the full anonymity, as no one will ever know how much and where you're transferring the money to and from.
The cryptocurrency itself…
… is created by mining, a process where computers form it by using their resources. That's why its stability and value keep on varying. The fluctuations in price are a continuous concern of all the Bitcoin users since when it first appeared, it was worth only a few cents, but at some point, it could go up to $20,000 a coin.
… on the other hand, is a simple-to-use, convenient and really rewarding eWallet, where users can make transactions with both fiat and virtual currencies, and actually, that's what makes it such a popular method https://lcb.org/banking across online casinos.
The eWallet…
… not only allows you to make both deposits and withdrawals but also gives you the chance to save money while you're doing it. Each transaction brings a loyalty point on your account, which can later be cashed out or used.
Funding the eWallet account and withdrawing money from it, though, requires a credit, debit or gift card, or a bank account from the user. Sure, you can also fund it via another eWallet, but a banking institution will need to be involved anyway.
And the big difference…
… between Bitcoin and MuchBetter lies here. While the former is a completely decentralized and anonymous option, perfectly suited for online gambling, the latter requires a banking institution in order to work. That is, once you get started with it. But let's not get ahead, since there are plenty of advantages and disadvantages of using these two payment solutions, so let's discover them all.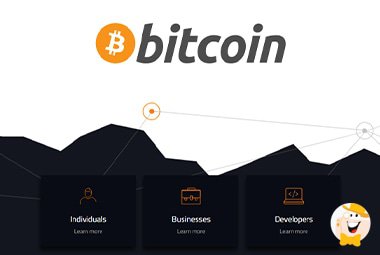 Getting Started
As introduced, to start using Bitcoin, you first need to get a hold of some coins. And this will require some research.
To get the coins…
… you would either have to mine them by yourself, if you know how to do it and you have the right equipment, or register for an account with a wallet, such as Coinbase, Bitstamp or Bitfinex, and buy your coins from there, using your bank account money. Once you have your coins on your Bitcoin wallet, you can use them as it pleases you. A brief digression, when Bitcoin first appeared, people could only mine for coins by themselves or get them through peers, and buying them from wallets appeared later.
To use the coins, though, you would need your public key. These are the keys known only to you and the recipient of your coins. So, no bank can track your transaction, and the transfer goes from you to your peer, hence the peer-to-peer model.
When it comes to fees, these are incredibly low, almost non-existent, and this is due to the fact that no central authority or financial institution is in the middle. The only time you could be charged is during the transaction process, the mining, considered the miner's prize.
On the other hand…
… getting started with MuchBetter is as easy as 1, 2, 3. All you need to do is go to its official website and start the sign-up procedure. You also have the option to download an app, available for both Android and iOS devices, and register your account. You'll need to provide the basic personal information and your exact phone number. The phone number will be further used as a user ID, so make sure you provide it right. Then, come up with a 4-digit PIN code and provide an ID or passport, for further authorization and identification.
You can fund your eWallet with debit and credit cards, as well as other eWallets, but fees will be charged that go from 1.4% to 1.65%. Currency conversion is also charged, 0.99%. But the best part is, contrary to most eWallets which consider cryptocurrencies as direct rivals, MuchBetter collaborates with Bitcoin, and allows you to send and receive coins, too! It provides you with the gateway, cryptocurrency address and a currency conversion mechanism for a fully seamless online payment experience.
Deposits and Withdrawals
It was already established that both of these payment methods are popular among online casino players. And that's because depositing and withdrawing across online casinos with both of them is extremely easy.
Essentially…
… they are both eWallets, so as long as you've used an eWallet to play at an online casino, you'll know how to use them. However, while that process will be quite familiar with MuchBetter, with Bitcoin, you'll need a little bit of guidance, because one simple mistake can cost you a lot.
To deposit with Bitcoin…
… you would need to log in to your casino, go to the Banking page, find the Bitcoin logo and click on it. The next step would be entering your wallet information and the amount of coins you want to deposit.
Be extremely careful with the next step. You'll have to write down the exact address of your recipient, hence the casino, because Bitcoin transactions are irreversible. Due to its decentralized nature, there's no one to go to if you made a mistake during your transaction, so once the coins are sent, there's no way of getting them back. So, double, triple-check the address before you click Deposit.
If you've ensured the information is correct, you can proceed. The coins will be at your online casino account in an instant. Transactions with Bitcoin are instantaneous, and that's one of its major perks.
Withdrawals…
… are pretty similar, only this time, you'll need to request from the casino to send the coins to your Bitcoin wallet, by giving it your public key number. Again, check whether that number is correct before sending it to the casino, since one wrong number or letter, and the money will never reach your Bitcoin wallet.
Depositing with MuchBetter…
… on the other hand, is pretty much straightforward. Once you find a casino that accepts it, sign up or log in and go to the Cashier section. Find MuchBetter's icon, and click on it. A new window will open asking for your phone number and the amount of money you wish to deposit. Confirm the transaction, and voila! The money will be on your online casino account in a matter of seconds.
Withdrawing…
… with this eWallet, though, takes a little bit more time than depositing, since the casino would need to verify and confirm that you have met all the conditions to withdraw the amount of money you've requested to withdraw. The process, however, is pretty much the same. Go to the Cashier section, choose MuchBetter, enter your phone number and the amount of money you wish to withdraw. Confirm the transaction, and wait for the casino to send the money to your eWallet. The wait could take up to 3 days.
Security
Security is one of the things that concerns online casino players the most, and let us tell you right away that both of these payment methods are completely secure.
Bitcoin implements…
… the latest encryption protocols, just like any other payment method, but there's more to it than meets the eye. In fact, due to its unique platform and system, Bitcoin has another layer of protection. The fact that the transactions go directly from peer-to-peer, which requires mutual approval and confirmation, both sides need to enter the right keys for the transaction to be executed, it means no one but you and the recipient can get in between.
MuchBetter's level of security…
… is unrivalled, though. Completely different from Bitcoin in this aspect, MuchBetter is authorized by a respected and rigorous authority, the FCA (Financial Conduct Authority). In addition, it uses the standard SSL certification, as well as verification codes, and even Touch ID for the devices you're using, to ensure that you're the one that is making or requesting a payment and no one else.
As you can see…
… even though the two offer different types of security protocols, their measures are unbeatable. In this aspect, whichever of the two you decide to use for online casino gambling purposes would be a safe option.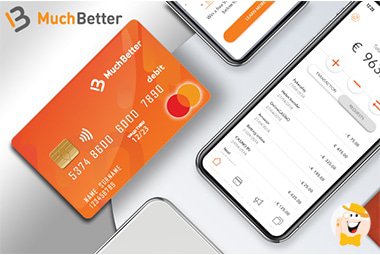 Benefits for Players
And while security is a top priority for players, they are also interested in knowing whether they would receive some perks for deciding to use one payment method over another. Since we've established that both are highly secure options, let's see what other benefits you may get by using either of them.
The advantages of Bitcoin…
… in this regard are plenty, which online casino players would be particularly happy to hear about. Its decentralized nature makes it the perfect online casino payment method. Why? Well, because with it, your identity is never revealed and no one tracks your transactions. From whichever reason, be it privacy, credit reports or you're simply looking for ways to keep your entertainment choices for yourself, no one, not even your close ones, could ever know you were playing at an online casino if using Bitcoin.
And while this cryptocurrency had a second to none speed of transaction when it first appeared, today, many payment methods can offer the same speed, even MuchBetter. Well, that is, when it comes to deposits. But when it comes to withdrawals, Bitcoin still beats the time of other payment methods, MuchBetter included, by a long shot.
Low or practically no fees, is another benefit you get by using Bitcoin. Any other method you use would probably charge a fee, but the fees with Bitcoin only apply for the mining process.
And while all of these things make it a perfect method for online casinos, its volatility, the fluctuations, and the irreversible transactions are its downsides. And this is not something you could experience when using MuchBetter.
MuchBetter offers perks…
… which rarely, if ever, another eWallet would offer. It is extremely easy to use. It is, in fact, pretty intuitive. You just follow the well-established and pointed-out steps, and you can do anything with it.
Its app is compatible with all kinds of platforms, so whichever device you're using, you could make payments with this eWallet in a matter of seconds.
On that note, deposits with MuchBetter are instant, even though withdrawals take a bit since the casino needs to confirm them.
But, one of the main benefits you get by using this eWallet, compared to Bitcoin, is that you can contact Customer Support for any transaction failure or problem of general nature. The 24/7 Support is available in several languages, in order to better attend to the needs and questions of different players, with different native languages.
And last but not least, when using MuchBetter, you receive Reward Points for each transaction. $10 or currency equivalent equals 1 point. You collect your points with each transaction, and each week, those points are put in the Free Draw as a single ticket, where you can win rewards from $2.5 to $100 in cash.
In conclusion…
… Bitcoin and MuchBetter are entirely different in nature, but function in a similar way when it comes to depositing and withdrawing at online casinos. Their main differences arise in the way to get started, and of course, the fact that one functions with virtual while the other one fiat and virtual currencies.
They both offer attractive perks and they both have their weak points, but they are also both most certainly suitable for your online gambling needs and preferences. Weight in on the pros and cons, and choose your method wisely. Choose an online casino to join which respects and follows all the gambling laws and rules, and make sure you're playing at a safe site. Get started and enjoy all kinds of online casino games with fast, safe and secure online payments.
Payment Methods Comparison
Payment methods name
Bitcoin
MuchBetter
Available accounts
n/a
1 account
Available currencies
BTC
EUR, GBP, USD
Account management fees
n/a
free
Account unused
n/a
Inactivity Fee
Exchange fees (FX)
n/a
0.99 % for conversions between USD/EUR/GBP – FX rates will vary for all other currency conversion including where USD/EUR/GBP is converted to a different currency
p2p Money transfer
Send money p2p
n/a
free
Receive money p2p
n/a
free
Deposit fees
Bank transfer
n/a
0% - 5% (SEPA Bank Transfer: free)
Credit card
n/a
0% - 5%
Withdraw fees
Bank transfer
n/a
0% - 5% (SEPA Bank Transfer: 2.20%)
Prepaid card at the ATM
n/a
0.99%
To merchant site
n/a
free
Cashback and promotions
Promotions
n/a
Mega Draw
PrePaid card
n/a
MuchBetter Prepaid Mastercard
Fee to order
n/a
free
Membership
n/a
free
Costs for cash withdrawals at the ATM
n/a
0.99%
Costs at points of sale
n/a
free
Online bank statement
n/a
free directly from the app
New PIN
n/a
free
New prepaid card
n/a
10 GBP, EUR
Cash withdrawal at ATM limits/24h
n/a
300 GBP, EUR
Points of sale limits/24h
n/a
4,500 GBP, EUR
Delivery time
n/a
up to 5 days (UK), 10 business days (EU) or 2-3 weeks (Norway)
Available currencies
n/a
EUR, GBP, USD
Link to terms & conditions
https://bitcoin.org/en/
https://muchbetter.com/legal/
No casinos support both Bitcoin & MuchBetter, click Bitcoin or MuchBetter to show casinos that just support that method.