Bitcoin vs. Players Rewards Card
Online casinos are built to satisfy any player's needs. As such, they give players an immense choice of games, promotions and bonuses, rewards, and of course, payment methods. The choice of payment methods, however, is what concerns players the most, since after all, players want their money to be safe when playing across online casinos and they want to play with methods that are easy to use.
Two really safe methods to be used for deposits and withdrawals are Bitcoin and Players Rewards Card. These two function in an entirely different way, yet have some shared values that could interest players, such as secure transactions. Why use Bitcoin or Players Rewards Card at online casinos? Continue reading to find out.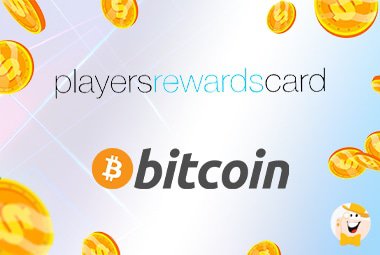 Bitcoin and Players Rewards Card – An Introduction
Bitcoin and Players Rewards Card are two really different payment methods, but they both offer secure, fast and cost-effective transactions. But before you find out how to make transactions with either of them across online casinos, let's first see what type of payment methods are they and how you can get started with them.
As you probably know…
…Bitcoin is the world's most popular and first-ever digital currency invented. When the concept of digital currency first appeared, people were sceptic and couldn't even imagine a world where no physical representation of the currency is available. However, Bitcoin broke all the rules and changed online banking as we knew it.
Created in 2008…
…by an unidentified group of people or individual called Satoshi Nakamoto, this virtual currency provided something that many people were looking for: instant and fee-free transactions. However, it also provided something else: decentralization. No financial authority or government entity can ever trace your transactions. As such, it raised many eyebrows, and it was considered controversial in the past.
But as years went by, not only did it catch on, but it became the most preferred online banking method to millions of people all around the world. That's right, it is a cryptocurrency that can be used all across the globe.
It functions…
…on blockchain technology, and the peer-to-peer scheme. This means that it was designed to make transactions between two parties possible only with the consent by the two parties. It evolved later in many ways, but it kept its main values at its core.
You can get the coins…
…by mining, a process that can exhaust a lot of resources, mainly computers and electrical power, it can be bought with fiat currencies at designated platforms, or as mentioned, it can be exchanged between two parties. As for its value, there were days when it could go up to $20,000 a coin, and there were days when it was much lower since its price continues fluctuating. Regardless, Bitcoin inspired the creation of many other cryptocurrencies during the years, and now you have plenty of them to choose from. Yet, it is still one of the most used and trusted digital currencies out there, and the most preferred one by crypto users.
On the other hand…
…Players Rewards Card or PRC is an entirely different payment method. Essentially an eWallet designed for online gaming purposes, it allows players to fund the account and use the funds for processing payments at its partner casinos. However, you can also get a plastic, physical card, and use the card in order to perform other payments, so it also functions as a prepaid card. Regardless of how you want to treat it, it is a payment method that is only available to the Australian and the US markets.
What's special…
…about this solution is that it can be found across many online casinos. Many operators have partnered with the company behind it, considering all the perks this solution offers to players. Once you create your eWallet, there are two types of accounts available on the wallet. One is the PRC Real Money account, and this is where the actual funds you fund the account with using a credit card. It can be used to make deposits with and claim different bonuses with it. Then, you have the other PRC Rewards Money account, which contains the rewards money you're awarded for your loyalty to the method. These funds cannot be cashed out and are not redeemable but can be used for staking on the permitted games or claiming a bonus.
As implied by its name…
…Players Rewards Card gives you many perks that would mean the world to you as an online casino player. A 10% Deposit Match each time you join, a free of charge service, a payout guarantee to be processed in a maximum of 7 days, and many other exclusive casino bonuses are at your disposal whenever you use this solution across the partnered online casinos.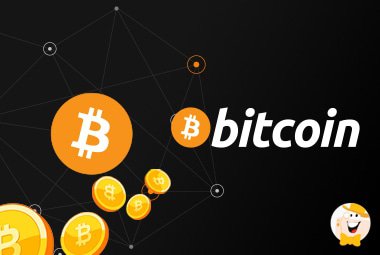 How to Get Started with These Payment Solutions?
As you could see, these two have nothing to do with conventional payment methods, so they are both great alternatives to them. As such, the process of getting started with either is quite different than the one with traditional payment methods.
To get started with Bitcoin…
…you need to create a wallet. There are many wallet types you can explore before you decide on the one you use, and there are many platforms where you can actually create your wallet. Make sure you figure the right one for you, whether it would be a hardware, a paper wallet, a desktop or an eWallet. Sites like Bitfinex, Coinbase and Bitstamp are great options to explore where you can create a Bitcoin eWallet. Regardless of your choice, the next step would be filling the wallet with coins.
You then need to buy, mine or receive some coins, as explained earlier. The most convenient way to get to some coins is to buy them yourself with your fiat currency. Go to platforms that allow buying Bitcoin with fiat currency equivalents and buy your coins.
Finally…
…there's another thing you should know. After you've created your wallet, you receive alphanumerical sequences that we know as your private and public key. Whenever sending or receiving coins, you should use these keys as one of them serves as the addresses to your wallet, the other one as your ID, your password. It is extremely important that you keep those keys safe, in a safety deposit box if needed even, because unless you have them, you cannot get access to your coins.
Getting started with PRC…
…is way simpler. You would need to complete an application form on its official website, which would require some basic personal information and contact email. It would also require specifying the method you'd fund your PRC account with. After you enter those details, you should submit the application.
You'll need to wait to get the confirmation, but that process is efficient and quick, so it won't take too long before you are able to use your account. Your account would be verified, and shortly, you will receive your Players Rewards Card, the physical card, in the mail.
As explained…
…you'll get access to two accounts, the Real Money and the Rewards account. You'd be happy to hear that as you receive your physical plastic card via mail, it will be pre-funded with rewards money. That's why you can start playing across the partnered online casinos right away. The card, as mentioned, is available across many online casinos, so players residing in the available jurisdictions can get a taste of the games right away, using their rewards money. To fund the Real Money account, you would have to use your credit card.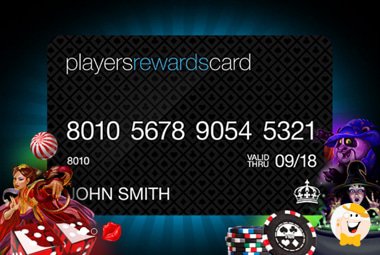 Depositing and Withdrawing
Considering the two payment solutions essentially function like any eWallet, you will see that the depositing and withdrawing processes with them would be really easy.
Depositing with Bitcoin…
…would essentially go this way. You would need to find an online casino that accepts Bitcoin (there are plenty of them, so you'll find one quickly), and go to its Banking or Cashier, or eventually Deposit page. In there, you will find Bitcoin's logo. Tap or click on it, and you'll see a new window open where you'll need to enter your Bitcoin wallet information.
Enter the amount of coins you would wish to withdraw, and write down the casino's public key. Be cautious and make sure you're writing down the exact key because transactions with all cryptocurrencies are irreversible, and so are with Bitcoin. Therefore, if you write down at least one wrong letter or number, the coins will be gone with the wind. Triple-check the public key and only then confirm the transaction. The coins should reach your online casino account in an instant.
To make a withdrawal with it…
…you would have to repeat the same procedure in terms of accessing the casino's Banking page. This time, however, you would have to write down your public key address in order to send the coins from the casino's Bitcoin wallet to yours. Again, if you want the money to really reach your Bitcoin wallet, you must check the public key several times to see whether you've written it right. Should the money go on a different address, you'll never get your winnings.
With Players Rewards Card…
…to find a casino to join, you can look at its official website. There are around two dozen partnered online casinos that offer it as an accepted payment method. Find the one that suits you most and join it. Upon registration, you'd be asked to choose PRC as your payment method, so do it.
A pop-up will appear where you'll need to enter your name as the cardholder, the card's expiration date, and similar details you would enter with any other credit, debit or prepaid card. Then, enter the amount of funds you'd like to transfer to the online casino account, and confirm the transaction. If you do have those funds on your account, they will immediately be processed and available on your online casino balance.
Withdrawals with it…
…are pretty much the same. However, before you request a withdrawal with PRC, make sure you've played through the wagering requirements if you've claimed a bonus that comes with such requirements, and redeem your bonus winnings.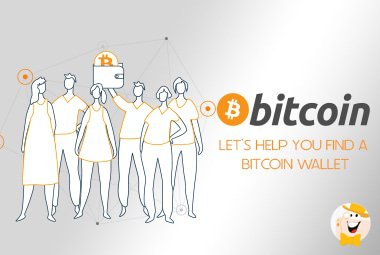 Benefits and Drawbacks
Reading the overview, you must have noticed that both of these payment methods can provide you with plenty of perks as an online casino player.
For one…
…they both offer rather private, instant and fee-free transactions. Moreover, both of them provide you with transactions that do not involve banks in any way. Sure, you can fund the PRC with a credit card, but what's important here is that when you're using it across online casinos, the credit card details are not shared with the casino. On that note, you can safely say that both methods are secure solutions for making deposits and withdrawals across online casinos. Bitcoin, other than offering decentralized banking, also has impenetrable levels of protection. PRC functions like a prepaid card, so no one can access your money on it unless they have the card in their hands.
On a separate level…
…Bitcoin is a global payment method, so regardless of your country, you can use it to make untraceable transactions. On the downside, however, is the fact that it suffers constant changes in value. As such, you can never be sure how much money you'll be dealing with. Plus, transactions are irreversible, so if you make any mistake while transacting the coins, you can never get them back.
Players Rewards Card, on the other hand, is great for money management. You cannot spend more than you have on your card. Plus, it comes pre-funded and allows you to claim bonuses, including a 10% Deposit Match and guarantees that the winnings you've made will be cashed out in 7 days. However, this is a limited solution, available only to Australian and US players, and this is one of the major disadvantages regarding it.
Online Casinos that support both Bitcoin & Players Rewards Card: