As an online casino player, when exploring sites to join, you can notice that they are all offering different games, promotions and payment methods to use. But among the accepted payment methods lists across top online casinos, you can see some brands that stand out, such as Bitcoin and VISA.
Bitcoin and VISA are two completely different payment solutions, but equally popular among online casino players. Different groups of players prefer playing with them, nevertheless, they are both extremely widely-used across online casinos. Why are Bitcoin and VISA suitable payment solutions to use for deposits and withdrawals?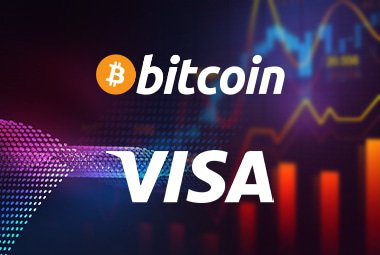 Bitcoin vs. VISA – The Basis
Considering they are among the most popular payment solutions across online casinos, we wanted to provide you with this overview, this comparison, so that you can see which one of them would suit you better, given the fact we all have our preferences and needs. You should, however, know right away, that one of them is a decentralized solution that requires no banks to provide you with its services, while the other one is the complete opposite.
Bitcoin is decentralized…
…digital currency that was created in 2008 with the aim to eliminate the need of banks to process transactions online and change the banking system that we knew it for good. Its creator, Satoshi Nakamoto, remained anonymous but left a legacy that inspired many others to create their own digital currencies.
Existing for over a decade now…
…Bitcoin has been especially attractive for online gambling and continued spreading across online casino sites, as it allowed players to get the anonymity, convenience and safety they needed when transacting across online casinos. And even though at first, it was considered controversial because it put the banking system aside and created its own system, the blockchain, today, it is used by many industries and users all across the world.
Its revolutionizing power…
…has been recognized by millions, and its peer-to-peer system has proved quite convenient and beneficial for its users. The underlying blockchain technology provides coins holders to send and receive coins in a secure way, through safe gateways, making transactions with it virtually impenetrable. The best part is, transactions with it are near-instant, and that's one of its strongest suits and the thing that appeals to online casino players the most. Without a doubt, Bitcoin has become the favourite payment solution to many forward-thinking people all across the world, users who are not afraid to use alternative payment means. As you will learn shortly, there are many reasons why this cryptocurrency has gained such recognition, and you may as well consider using it across online casinos.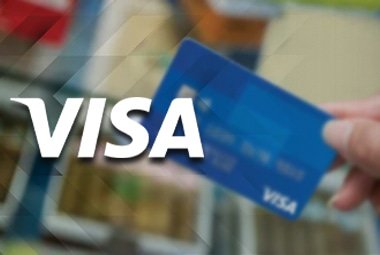 VISA, on the other hand…
…is one of the most widely-recognized brands all across the globe. It started out in the US in 1958 as a credit card program, on the initiative of Bank of America's branch manager wanting to make the bank's computer systems process user's bills across businesses and industries, and not wait for them to do that manually. The manager's idea proved beyond genius, since it opened the doors to the credit card beyond the US, and is now used all across the globe by government entities, financial institutions, all kinds of businesses and industries and billions of users.
It is one of the world's largest payment networks…
…which issues credit, debit, prepaid, corporate and even virtual cards, and many kinds of them. But it is mostly used as a credit card. As one of the longest-operating and, in fact, oldest credit card programs, it has partnered with banks and financial institutions all across the globe, giving them the rights to issue the card to their customers on its behalf. It takes one visit to the bank to apply for a card and get one.
On that note…
…contrary to Bitcoin, to get issued with VISA credit card, you would have to have an active bank account. Luckily, however, there's probably no bank in the world that doesn't issue VISA cards, so you won't have any problem finding one that does, including the bank you already have an account with. Its security measures are some of the toughest in the financial world. Aside from the CCV2 security code you receive with your card, which is used by VISA to verify your identity, the brand uses two-factor authentication and SSL encryption to ensure all your funds are safe and no one but you can access your money.
Now that you know the basic information about the two, you should continue reading to learn how easy they are to get started with and use across online casinos.
Getting Started with Bitcoin and VISA
The process of getting started with Bitcoin might seem complicated, but when you actually begin with it, you'll see that it goes smoothly. Getting started with VISA might seem like an inconvenience because you'll need to visit your bank, but that won't take much of your time either.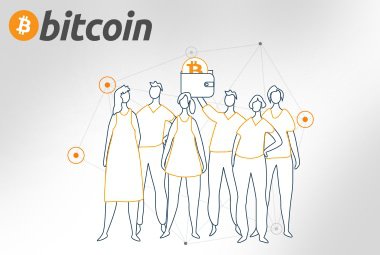 To get started with Bitcoin…
…you would have to create a wallet first. There are many wallet types you can choose from, paper, hardware, desktop and online options, keeping your Bitcoins safe. The most convenient to use as an online casino player would be the online eWallet, for which you would need to visit platforms like Coinbase, Bitfinex or Bitstamp to create your account.
You'll get public and private keys…
… which would be your wallet's identity, your addresses, using which you can send and receive coins. You should have these keys in a safe place, where no one can see them, as they are your actual keys to transacting with the cryptocurrency.
To fund your wallet…
… you have several ways nowadays, even though in the past, it could only be done with the process of mining. Mining is the process used for obtaining coins when Bitcoin first appeared, where computers solved math problems and were rewarded with coins for their solutions. Today, however, you can get send coins by friends and relatives or you can purchase them with regular fiat currencies. As soon as you get them on your eWallet, your coins would be ready to be used.
With VISA…
…you would have to give your bank a visit. You would need to fill out an application where you'll point out the type of card you're applying for and personal details about yourself, as well as your bank account details. You would be required to provide some documents, as well, so that the bank can ascertain that you are eligible to hold a card. Submit the application and wait for your bank's call to inform you of how and where to claim your card.
In the envelope you receive…
…when you get your card, you will see some codes you'll need to have around when you're transacting with your card. If you want to have an insight into your spending, you can ask your bank for additional permission and password to access your online banking account, too. And, if you already have money on your account, you can start using your VISA card across online casinos.
Before you do…
…however, make sure you check your country's laws on gambling with credit cards. Some countries, like the UK, have banned credit cards gambling, so if you're from the UK, you better consider using Bitcoin. Credit cards are no longer an option for UK players, but they can still use other VISA products, so you can consider all the options.
Making Deposits and Withdrawals
One of the things that these two payment solutions share is that they can both be used for deposits and withdrawals. Well, at least across some casinos. VISA is not always an option for withdrawals, even though the very best online casinos tend to allow it, due to its popularity.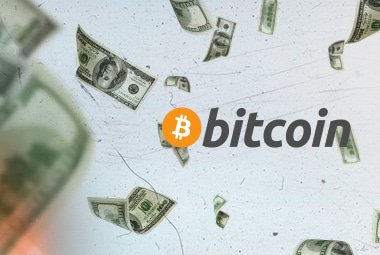 Depositing with Bitcoin…
…is as easy as pie. You just have to join an online casino that accepts it and log in. Go to the casino's Deposit/Cashier page and look for its logo. Tap or click on it and the moment the new window opens, specify the amount of coins you'd like to deposit. Then, write down the needed key, the casino's public address. Make sure you enter the right alphanumerical sequence because as soon as you confirm your deposit, the coins will get to the address you specified and cannot be reversed. Therefore, one wrong letter or number, and your coins are gone for good. So, the best course of action? Triple-check the key. 
Withdrawing with it…
…is just as easy. You would need to repeat the same procedure, but this time by clicking or tapping on the Withdrawal/Cashier page. As soon as the pop-up appears, enter the required details and the amount of coins you want to withdraw. This time, enter your private key, which is your wallet's address. Again, triple-check whether the alphanumerical sequence is the right one before you confirm the transaction. You don't want to see the winnings you made disappear without ever coming back. But, if everything is alright, you will see the coins arrive on your crypto wallet in an instant, too. Even withdrawals are instant with Bitcoin, and that's one of its strongest suits, making it the best way to withdraw money from online casinos.
To make a deposit with VISA…
…you would need to go through the same procedure as you would for paying at any online site, for any purchase or payment. You would first need to go to the casino's Banking page and choose it for your deposit method. In the pop-up, enter the necessary card details, so the expiration date, card number and your name as the owner of the card, and the money you wish to fund your online casino account with. Confirm the transaction and the casino would ask you to provide the CCV2 code, to ensure the card is really yours. Go through any other additional identification steps and you'll see the money arrive on your online casino account in an instant.
To cash out your winnings…
…you would first need to double-check whether VISA is an accepted withdrawal method. If not, look for an alternative. If yes, repeat the same procedure, only this time, specify how much you'd like to withdraw. As soon as the online casino approves your withdrawal, it will process it. Unlike deposits with it, withdrawals with VISA take a few business days, up to 5 or sometimes even 7. Both the casino and VISA need to ensure the transaction complies with the rules, so that process takes a while.
Benefits and Drawbacks
There is no doubt that both Bitcoin and VISA are excellent payment solutions to be used across online casinos, and their popularity among players is proof of that. But as you can see, the two solutions are pretty different and that's why they each have their own fan bases. The cryptocurrency is mostly used by millennials who are not afraid of trying something different, while the card is used by others who don't believe in alternative banking systems. Therefore, depending in which group you belong to, you should stick with the method of your preference.
The advantages of using…
…Bitcoin and VISA are many. Bitcoin allows you to transact safely online without paying any fees or just paying tiny fees to cover basic costs. It is available across most, if not all, leading online casino sites, and it provides you with an unrivalled degree of privacy. On that note, it never asks of you to share any banking details nor does it ask for identification and authentication documents. It comes with no country restrictions, and anyone can use it, anyone, who wants to make untraceable transactions.
VISA, on the other hand, provides you with the traditional banking system you're used to. It is super convenient to use and familiar, as you're using it in your everyday life purchases and payments. It has been one of the top recommended and recognized payment methods all across the globe for years, and still is. Its reliability and reputation are spotless, so you can rest assured that your money will be safe with it.
There are a few downsides to both of them…
…though. The fact that transactions with Bitcoin are irreversible is a real bummer. One small mistake and your coins are gone forever. Speaking of coins, their value continuously fluctuates. Due to the changes in value, you are always at risk of losing a portion of what you had. Its unorthodox nature makes people uncertain about using it. When it comes to VISA, the fact that it cannot always be used for withdrawals is one of the major concerns players have. And the fact that it is tied with banks directly is another disadvantage that worries players. The waiting times with withdrawals are another concern. Weigh in the benefits and downsides, and make the right choice of you!
Online Casinos that support both Bitcoin & Visa Credit: