Across online casinos, players may find many things they like or dislike. But while things like promotions and bonuses, games selection and VIP programs are important and you need to like them so that you can choose an online casino to play at, the payment methods choice is far more significant. You need to have at least several renowned payment solutions to choose from which can provide you with seamless transactions over the internet.
Since players from all around the world are joining online casinos, operators need to provide them with long lists of international payment solutions or solutions that are local to their country of origin. This way, players can play with their currency, and deposit and withdraw without paying unnecessary fees. As suggestions, we're presenting CASHlib and ACH. Both of these solutions are intended for a specific group of players, residing in different countries. Continue reading our overview of the two, so that you can get an answer to the question: why are CASHlib and ACH good payment method choices to use?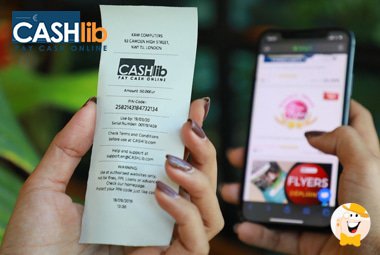 Introduction to CASHlib and ACH
Depending on your country of origin, you can choose to use CASHlib or ACH to fund your online casino account and withdraw your winnings. But why would you choose either? Well, for starters, they are both payment solutions that process funds with low or no fees. They are both extremely safe solutions to use, secured with the latest technologies. And of course, they are both really easy to use across online casinos. Naturally, even though these are the things they have in common, the two payment solutions are quite different. Plus, they are available in different countries, therefore, intended for different groups of online casino players.
CASHlib, for instance…
…is an alternative payment method to traditional solutions. It is essentially a voucher system that operates in several countries, which was not available on the market for that long, since it was launched in 2015. But, in such a short time, it managed to get a huge recognition by the online gambling industry, and today, it is at the peak of its success across online casinos. Before we get into detail about its advantages and disadvantages, you should know that it is a solution available across Europe.
It is available…
…in several European countries, so players from other continents cannot choose it to play with it across online casinos. But players from the Netherlands, Luxembourg, Belgium, Spain, Greece, France, Germany, Poland, and the UK most certainly can. It has been particularly useful for UK players recently, especially due to the fact that the credit card gambling ban was introduced there, and players needed to look for alternative solutions to credit cards to fund their online gambling accounts and withdraw their winnings. But, it definitely popular in the other mentioned countries, as well, since it has a massive user base all across Europe.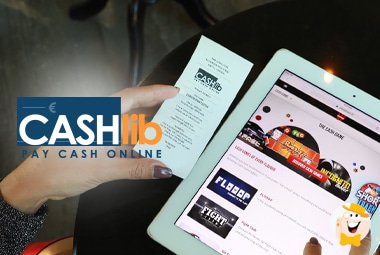 The thing is…
…as an alternative solution, it allows players to keep their banking account details private and not share them with the operators. This is what online players are usually looking for, solutions that would not require from them to share more than they want to. But what makes this voucher popular among online casino players is the fact that it can be funded both online and offline. When it comes to vouchers of its sort, most of them can only be funded offline, at land-based locations. That would require you to leave your house and go look for retail stores to purchase one. CASHlib makes things way easier for you. It allows you to visit an online platform and purchase your voucher in just a few taps or clicks on your device.
ACH, however…
…is a very different online payment solution. It is actually a payment processing system, as implied by its name Automated Clearing House, which is only available in the US. As such, it is directly tied to banks. Basically, it operates through bank accounts and allows you to move money from your account to others and vice versa. What this solution does is facilitates the transfer of money from your bank account to that of your casino's. All you need to do is ask for a transfer via ACH, and the payment processing system will move the funds from your bank account to another when you confirm the transfer. The money is deducted after the confirmation, therefore, the solution is quite easy to use.
Contrary to CASHlib…
…which is widely used among European players, ACH is not that popular among US players. One of the main reasons why some refuse to use it is the waiting time. Due to regulatory reasons, transactions with this solution take a few days, so players in a rush of depositing and playing across online casinos prefer using other solutions that provide instant deposits. But, those players who do use ACH choose it because it is an extremely safe solution for online casino banking. Without your confirmation, no one can deduct the money from your bank account. And sometimes, this is the only thing that matters to wise players, the security of their funds.
Getting Started with CASHlib and ACH
Getting started with both of these payment solutions is extremely easy and will only take a few minutes of your time.
With CASHlib…
…you would need to visit its official website. You would have to go to the store locator tool to find a convenient land-based store location where you can purchase your voucher if you want to purchase it directly from a store. But, if you want to purchase it online, you would have to go to the BeCharge platform and purchase it there.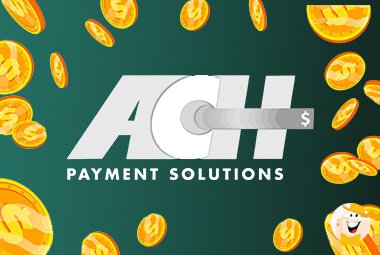 Going directly in the nearest store…
…all you would need to purchase your voucher is cash. If you're out of cash, you could always use your credit card. As soon as you pay for the voucher in cash or with a credit card, the store staff will give you a receipt, which will have a 16-digit code number on it. You should keep this receipt safe with you all the time because that code would be your ID to accessing your voucher. That's right, to use it across online casinos, all you'll need to do is enter the code. 
One thing you should know…
…before you decide to go with the online version is that it is not available to all players from the previously mentioned countries. In fact, the online purchasing solution is only available to UK players, players from Luxembourg, Spain, France, Belgium and the Netherlands. As long as you're residing in one of these countries, you can use the online purchasing service. Once you purchase the voucher with the payment methods offered, you will receive your code and you'll be able to use your eVoucher.
Different voucher denominations…
…are offered with CASHlib, from €10 to €250. You can choose the denomination that would suit your current needs, or you can combine up to five vouchers and deposit a maximum of €1,250. That way, this solution will also provide you with the money management benefit, and you won't need to worry about spending more than you wanted to.
Getting started with ACH…
…will be even easier. In fact, as long as you already have a registered bank account, which is active at the moment you're transacting, you are good to go. Seriously, an active bank account is all you need in order to request a transaction via ACH. At low or virtually no cost, you can request a transaction via ACH, and ACH will make sure to deduct the amount you requested from your bank account and transfer it to the intended destination. After you confirm the transaction, ACH will complete the transfer. As easy as that.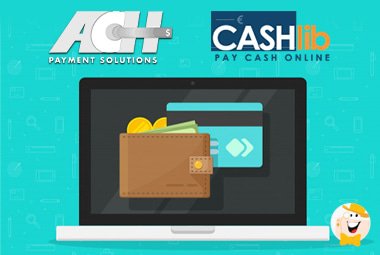 Making Online Casino Transactions with CASHlib and ACH
As you could notice, both of these payment methods are easy to get started with, so all you need to do to start transacting with them is choose the right casino that accepts them, and you'll be ready to start playing your favourite online casino games. Luckily for you, there are many casinos that accept them as payment methods, so you'll need to find one that suits you to start playing right away.
Depositing with CASHlib…
…can be done in just a few seconds. Once you find a casino that accepts it, you would need to register an account with it and while at it, choose CASHlib as your deposit method. Finish the registration, and click on the Deposit/Banking/Cashier page to make your deposit. You would need to find its logo, and when you click on it, a pop-up will appear. This is where you'll need to enter the 16-digit code and the amount of funds you'd like to deposit at the casino. Confirm the transaction, and watch the money getting transferred on your online casino account in an instant.
Unfortunately…
…due to its nature, CASHlib cannot process withdrawals. Just like any other voucher of its type, it is not a solution using which you can make both deposits and withdrawals across online casinos. You give the operator no return address to send the withdrawal to, because, as you recall, you were not required to create an account with it. Therefore, if you decide to play with it, you would have to look for another solution to cash out your winnings.
With ACH…
…the depositing process was actually already explained. You need to join a casino that accepts it and visit its Deposit/Banking/Cashier section. Click or tap on ACH's logo and specify the bank account you wish to deposit from. After you enter the amount of money you'd like deposited, and you identify yourself, ACH will process the money by deducting it from your bank account. Remember that the money won't be available on your online casino account immediately, since ACH would need a few days to get things in order. Therefore, expect the money to be available in 3 to 5 days.
Withdrawals with it…
…are not only a possibility, but are extremely popular. In fact, while players avoid it as a deposit method, due to the 3 to 5 days waiting times, they love it when it comes to withdrawals. Since withdrawals with most payment solutions take a few days, US players opt for ACH due to the effectiveness, convenience and cost-effectiveness of the withdrawal. Especially when they win a life-changing prize that cannot be withdrawn as a lump sum with other methods, but in batches. With ACH, if you win a progressive jackpot prize, you can withdraw your winnings in a lump sum in full, and enjoy them in just a few days.
The process of withdrawing…
…is pretty much the same as the one for depositing, so all you'll have to do is put in a request for a withdrawal at the casino, and wait for it to go verify and approve it. The casino would have to comply with the withdrawal terms for US players and once it approves the transaction, ACH will process the money. You'll have your winnings on your bank account in a matter of days.
Pros and Cons of Using CASHlib and ACH
While reading our overview, you must have noticed the pros and cons of each of the two methods, but let's sum them up.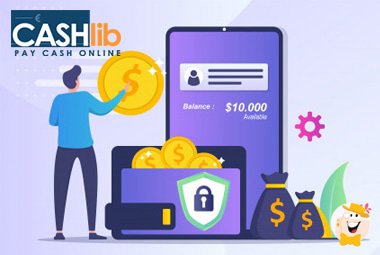 As far as pros go…
… CASHlib is a very convenient deposit method for European players, while ACH for the US players. With CASHlib, you don't need to expose any bank account details and you can play across online casinos using a simple code which you get with both offline and online purchases. Deposits are instant, and you can start playing right away. With ACH, you don't need to bother buying vouchers or opening any further accounts as long as you have an active bank account. Deposits with it are safe, but they take up to 5 days to be processed.
On the other hand…
…the biggest con of using CASHlib is that it cannot be used for withdrawals. Most online casino players prefer playing with a method that can be used for both deposits and withdrawals, and CASHlib is not one of those. With ACH, the first disadvantage we can mention is the waiting times for deposits. The fact that it is only available in the US is also concerning since players from other countries cannot use it.
But…
…as long as you're playing from a country where one of these two payment solutions is offered, make sure you give them a try. They are both excellent solutions for online casino banking, so you should not miss out on your chance to experience seamless gambling time.
No casinos support both CASHlib & ACH, click CASHlib or ACH to show casinos that just support that method.