When online casino players want to protect their personal and financial details, to make deposits across casino sites, they go with vouchers, and CASHlib and Flexepin are some of the best out there. These two are vouchers that are available across many online casinos, precisely because they are both excellent, most convenient for making quick and painless transactions across online casinos. Even though fundamentally similar, the two arrive with their respective differences, so stay with us to learn more about them. Why choose CASHlib or Flexepin as your payment method at an online casino?
About CASHlib and Flexepin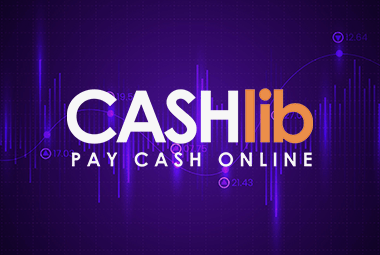 As introduced, CASHlib and Flexepin are both vouchers, available across many countries in the world. They are particularly popular across online casinos, as they offer something other methods don't: privacy. When depositing at an online casino using a voucher, you never need to share too many personal details about yourself, or your credit card/bank account numbers. You just use your voucher and some basic info about yourself, and you're done with it. The two are excellent alternatives, not only if you want to keep things private, but also if a credit card gambling ban is in place in your country of residence.
But, although the two are similar in their nature, they are, still, different. So, let's explore them in detail, and that way, you can decide which one would suit you better.
CASHlib has been launched in 2015, and ever since, it has been available in many European countries and overseas territories. It was designed with the aim to fill out the void and stop the lack of alternative solutions for those users who either don't have or don't want to use their credit cards/bank account for paying across the internet.
Although initially available in only a few countries, today, it is actually available in the UK, Germany, Poland, Spain, French Guiana, Belgium, Greece, the Netherlands, Guadeloupe, Luxembourg and France, if you want to purchase it offline. But, the voucher can also be purchased online in some of these countries, across authorized reselling platforms. This is one of the main perks the solution offers, considering most vouchers out there can only be purchased offline.
Believe it or not, Flexepin was launched the same year as CASHlib, 2015. However, it was launched by an Australian financial technology company, not a European one. Operated by Flexewallet Pty Ltd, even though launched by Novatti, the solution has expanded its reach and started offering its services all across the globe. You can purchase it and use it in the UK, Germany, Italy, Brazil, Malaysia, Switzerland, India, and South Africa, but the voucher is incredibly popular and used by players in Canada, actually.
It is purchasable online, just like CASHlib, but also across the just-mentioned countries, in authorized kiosks, shops, gas stations and stores. In fact, there are over 14,000 such authorized establishments in Canada alone.
If you decide to use it, you should know that this solution arrives with unrivalled security measures. It was licensed by the Australian Financial Services and regulated by the Australian Securities and Investment Commission, for one. Two, once you get the 16-digit code upon purchase, you can rest assured that no one else but you will know it or have access to the funds on your voucher. And three, as an added layer of protection, the solution offers the Stay Aware page on its website, where you have a Check Merchant tool to check whether the website you're intending to use the voucher at is authorized to accept Flexepin. In addition, on the same page, you will find a list of already registered unauthorized sites which claim to be accepting the voucher but are not actually allowed to.
As you could see, the two are vouchers, which share the year of establishment, and are available in the UK and Germany. But, they do arrive with some differences, as you could see. One is available in Europe only, the other one has a wider span. To get to know about the other differences they come with, we'll explore the two in detail, so that you could see which one would suit you better for your online gambling transactions. Let's see how to get started with them and use them across online casinos so that you can make your judgement.
Getting Started with the Two Methods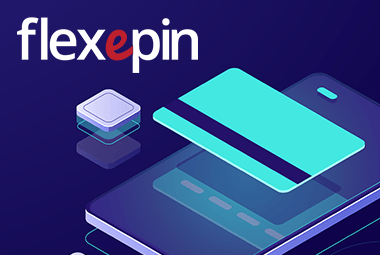 Given the fact CASHlib and Flexepin are both vouchers, and you already know that you can purchase them both online and offline, let's go through the getting started procedures for the two so that you could compare them better.
With CASHlib, you should know that the online purchasing goes through the BeCharge platform, which is not actually available in all of the listed eligible countries but only in Belgium, France, Luxembourg, the UK and Spain. So, you cannot buy it online in all, but you can buy it offline in all of the 11 eligible countries. Online, you would need to visit the BeCharge platform, choose the method you want to purchase the voucher with and decide on the denomination.
Offline, you can visit CASHlib's official website, and find the store locator tool. It will show you the nearest vending point to your current location where you can purchase the voucher. Regardless of whether you purchase it online or offline, the voucher is available in denominations from €10 to €250. You can combine up to five vouchers at once, though, so for instance, if depositing at an online casino with it, the most you can top your balance with at one time is €1,250. Upon the purchase, you will get a 16-digit code which will be your ID when transacting with the voucher. Keep it safe and secure, as this would be the only key to the funds on your voucher.
If you wish to purchase Flexepin online, you would need to visit platforms like Korsit BV, SEAGM, TopMeUP by Payment Source, DPO Think Payments, OffGamers or SCDKEY, among others. Or you can go to Flexepin's official website, create your account with it, and purchase the voucher right there. If you don't mind purchasing it offline, you have thousands of hundreds of stores at your disposal, such as Daisy Mart, BP, GAS+ and Hasty Market, among others.
When purchasing your Flexepin voucher, you should know that you can use multiple currencies, like the US dollar, Australian and Canadian dollar, the UK pound and euro, but also the cryptocurrency Bitcoin! As far as the methods you can use to purchase it, you have VISA debit cards, Maestro, MasterCard, AmEx and PayPal at your disposal, as well as JCB. With Flexepin, you can make bigger deposits, though, since the voucher arrives in denominations from $20 to $500, but you can combine up to ten vouchers at once, meaning make an overall deposit of $5,000!
Using CASHlib and Flexepin Across Online Casinos
You should know that both CASHlib and Flexepin are available across many online casino sites. CASHlib is actually your option across more than 100 sites, as is Flexepin. Many of these sites overlap, but many are different, so you can explore multiple options before you decide on the one to join to use one of the two vouchers, or both.
To make a deposit with CASHlib, you would need to join one casino that accepts it, and register an account with it. After that, do the following:
Head over to the casino's Cashier/Payment Methods/Banking page and find CASHlib's logo.
Click or tap on it, and in the pop-up window, enter the 16-digit code you received with the purchase receipt.
Confirm the transaction.
The money you had on your voucher will be instantly transferred to your online casino balance.
You have probably assumed, but due to its nature, CASHlib cannot work the other way around. It cannot process withdrawals. There won't be a return address for the casino to send you the winnings you made to. Therefore, when you decide to make deposits with it, you should be prepared to look for a different solution for withdrawals.
With Flexepin, the depositing procedure is quite similar. After you join a site that accepts it, go through these steps:
Visit the casino's Cashier/Payment Methods/Banking page, look for Flexepin's logo and click or tap on it.
In the new window, enter the 16-digit code you received upon purchase.
Specify how much you'd like to deposit from the money you have on your voucher.
Confirm the transaction and watch the money arrive on your balance in an instance.
Just like the case with CASHlib was, you cannot make withdrawals with Flexepin. This is a voucher that can only be used in one way, so again, if you decide to play with it, have an alternative payment solution in mind for cashouts, like an eWallet or a cryptocurrency, as these are some of the fastest withdrawal options.
Advantages and Disadvantages
From the very beginning of this article, you've realized that CASHlib and Flexepin are pretty similar. They have shared values, and you can notice them immediately. They are both vouchers, perfect to be used by those online casino players who wish to keep their sensitive details private and not share their credit card/bank account details with the operator or are not allowed to use credit cards for online gambling transactions. As such, they are both super easy to be used. You can purchase them both online and offline, and use the 16-digit code they both arrive with to make your online casino deposits in an instant. They were both launched in the same year, 2015, and they are both an option for German and UK players.
On the other hand, we cannot ignore the shared disadvantage they come with: the inability to process withdrawals. They are both vouchers that can be purchased and funded with money at that moment but cannot process transactions in the other direction. This is the major downside, the thing that online casino players hate the most: the fact that they'd need to look for a different method to cash out their winnings.
As far as the separate drawbacks go, CASHlib is only available in Europe, while Flexepin in other continents, as well. Plus, online, it can only be purchased on one platform, BeCharge, while Flexepin on several, in addition to its official website. And, Flexepin can be purchased in many currencies and even Bitcoin. 
Finally, we have the denominations issue. While they're both available in multiple denominations, you can make bigger deposits with Flexepin. With CASHlib, you can only combine five and make a deposit of up to €1,250, but with Flexepin, you can combine up to ten vouchers and make a deposit of up to $5,000. That's why Flexepin is more suitable for high-rollers.
Therefore, there you have them, the most important pros and cons for the two solutions. As a UK or German player, you know you can use them both. If a player from any other country, you would need to check for the vouchers' availability in your country. They both allow for instant deposits and are available across over 100 online casino sites each, and they are both incredibly easy to use for funding an online casino account with. So, you would need to make your ultimate decision on which one to use judging by your country of residence, and having into mind all of the things we just presented here. Nevertheless, whichever of the two you decide to use, you can rest assured that with these vouchers, you will have a seamless depositing experience.
No casinos support both CASHlib & Flexepin, click CASHlib or Flexepin to show casinos that just support that method.