CASHlib vs. MasterCard Credit
Online casino enthusiasts are always on the lookout for great payment methods to use for transactions, and CASHlib and MasterCard are usually among the few that pop up constantly. These methods might be pretty different when you take a closer look at them, but they share a single purpose. They both exist to give users an easy, convenient, and safe way to transact in the online and physical world alike. Of course, these services are much more than just that. They also boast unique traits that set them apart from the competition and give users a head start. These don't just apply in the online gambling space, but when shopping in general. There's undoubtedly plenty to appreciate with these options, but that doesn't mean they're the right ones for you. Up next, we'll try to answer the question – Why choose CASHlib or MasterCard as your go-to online casino payment method?
About CASHlib and MasterCard
CASHlib and MasterCard are two very different payment methods. The former is a voucher that players can obtain online or by visiting a physical location while the latter is a multi-purpose traditional bank card available globally. Just by looking at the nature of these options, we can draw some conclusions. For instance, vouchers are a beloved option in the online gambling space because they offer players privacy. On top of this, they're great alternatives for players in the UK and Germany affected by the credit card ban. Bank cards, on the other hand, are usually the most well-established and reliable payment methods in existence. In short, they're perfect for a more traditional crowd.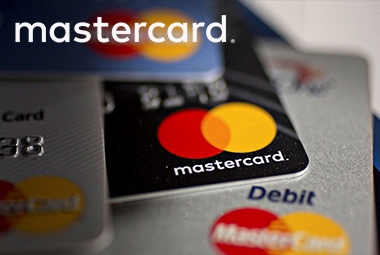 Let's take a look at these services separately, starting with CASHlib. The service got its start in 2015 and quickly amassed quite the following in a few countries in Europe. Over time, it grew to reach several other territories, and it's still growing steadily today! Despite its relative novelty, the method is pretty popular, especially in the world of online gambling and online shopping. The reason for its rapid success in the field is simple. The service was created as a bank card alternative, mainly for online-related activities. Some players prefer maximum privacy in the online space, and this method does an excellent job of allowing that.
As we mentioned, CASHlib didn't have a massive launch. In the beginning, it was only available in a few locations, relying heavily on word of mouth to get its offer across. Thankfully, it didn't take long for the service to reach more territories, and it's now available in countries like Germany, Poland, the UK, Luxemburg, Spain, Greece, Belgium, French Guiana, the Netherlands, France, Guadeloupe, and more! The voucher can easily be purchased offline by heading to a nearby retailer that supports the service. In many of these countries, you can also pick up a voucher online through authorized resellers.
MasterCard is a much different service. The bank card is one of the oldest payment methods around, boasting an impressive user base, worldwide reach, and several other perks that players can enjoy. As one of the leading payment services across the board right now, it's not hard to see that this option is much more popular than CASHlib. Sure, the voucher's done an excellent job of expanding in a short time, but it's still exclusive to Europe, while the former is established globally.
For those wondering how old MasterCard is, the service dates back to 1966! In the beginning, the service looked much different than it does now. It was a membership organization founded by a few powerful financial institutions with tons of influence in the USA. These included Wells Fargo, the Bank of Califonia, the United Califonia Bank, and Crocker International. Down the line, it expanded to include over 25,000 financial institutions as shareholders, making a name for itself far beyond just the US. As it grew, the service rebranded and overhauled many of its offers. Mainly, it took a bigger interest in bank cards, specifically, credit and debitcards.
Many factors contributed to the success of MasterCard, but the massive network the service boasted was easily what put it at the top. The payment method is available in more than 180countries at the moment, and most people see it as a staple in their everyday life. It's used for all kinds of purchases, from impulsive buys on major online shopping platforms to essential shopping in local food marts. As you can guess, the service is also pretty big in online casinos. It's been a part of the scene since the very start and remains a reliable and safe way to transact in these venues.
There's much more to say about MasterCard, but we'll stick to the essentials. Right now, two types of cards the service issues tend to dominate. Of course, these are debit and credit cards. Most people already know what the difference between these two is, but just in case, we'll give you a quick rundown of their capabilities. With a debit card, players can only spend as much as they have available on their accounts. With a credit card, they can surpass the amount on their balance and go into debt. These differences might not seem too significant, but they can be very important when deciding what type of card you want to be issued.
Getting Started with the Two Methods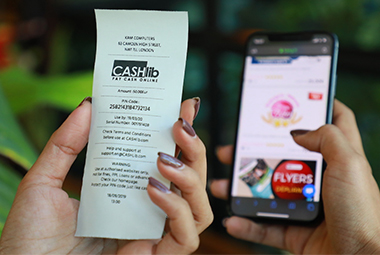 Getting started with these methods is much easier than most players might think. While the getting-started process might be a bit more work than what you'll see with some other popular options, it's still relatively simple. Despite being easy to follow, the process is still starkly different for the two methods. You'll see how below.
CASHlib is a voucher. These days, that means it can be obtained not just in physical locations, but online too! Let's start with how you can get your hands on the voucher through a physical location. The first thing users will need to do is launch the service's official website and use the locator tool. Once your location is flagged, you'll be given a list of the nearest vendors! Head to the one you prefer and choose a voucher in a denomination that suits you best. These range from €10 to €250, so you have plenty of options. 
It's worth noting that players can also combine several vouchers if they want to make a larger deposit at an online casino. The limit of vouchers you can combine is five, so keep in mind that the largest single deposit you can make through this method is €1250. For high-rollers, combining separate vouchers and depositing multiple times can be a hassle. It's also worth noting that you'll receive a 16-digit code with your purchase. This code is crucial to future transactions with the service, so keep it close to heart. 
Purchasing CASHlib online is done through the BeCharge platform. Something users might be disappointed to hear is that the online service isn't available in all of the supported counties. Right now, it's only available in five of them. These include France, Luxemburg, Spain, the UK, and Belgium. Other than that, the process is pretty similar to obtaining a voucher from a physical location. All you have to do is head to the BeCharge platform, pick your preferred payment option, and choose a voucher denomination that suits your needs.
Since MasterCard is one of the best-known payment options you'll run into at the moment, you may already be familiar with the getting-started process of the service. To start, you'll need to visit a bank or other financial institution that partners with the service. There are countless of these globally, so you should be able to find one a stone's throw away! If you need some additional help finding one, just use the MasterCard Nearby app for some pointers. Before you start the application process, there's one thing you'll need to decide – do you want a credit or a debit card? Make sure you think this decision through carefully, as it can affect how you transact in the future.
When your decision is made, you can proceed to the next step and start filling out the required registration forms. It's good to remember that these forms can get pretty personal. The information requested by banks usually includes some in-depth descriptions of your financial situation, your living situation, marital status, and more. While answering some of these questions can be uncomfortable, this info will be viewed solely by the bank, unless the contract states otherwise. On top of submitting these forms, you'll also need to show proof of identity. You can do this by submitting identity verification documents, including a driving license, government-issued ID, passport, etc.
Once the bank receives and goes over everything, it will approve or deny your request. Your card should be approved if you've entered the correct information and it will start being processed almost immediately. In most cases, your bank card should be done within a few days, and you can start using it immediately after you pick it up.
Using CASHlib and MasterCard Across Online Casinos
When it comes to using CASHlib and MasterCard across online casinos, players are presented with more than enough options to keep them happy. With the former, players should have access to just over 100 casinos. While this number isn't too impressive compared to some other methods, these options include some of the best operators currently on the market. The latter of the options gives users much better access. It's a viable option in most online gambling sites, so you can pretty much use it in every casino you stumble upon.
If you're a qualifying European player that wants to give CASHlib a shot, here's how you can start depositing with the service:
Head over to the casino's Cashier/Payment Methods/Banking page and find CASHlib's logo.
Click or tap on it, and in the pop-up window, enter the 16-digit code you received with the purchase receipt. 
Confirm the transaction.
The money you had on your voucher will be instantly transferred to your online casino balance.
Unfortunately, we've come to the part where most of you probably expected this dreaded news. Due to being a prepaid voucher, CASHlib is a method that can't process withdrawals. Since there's no return address for the money to be sent to, players can't receive cash out with this option. Naturally, this means that you'll need to add a withdrawal alternative to your casino account. We suggest going for an eWallet. Not only are these methods easy to use, but they come with top-tier processing times. Through them, you can withdraw your winnings nearly instantly.
For those that prefer a more traditional banking option, MasterCard is the obvious choice. If you're looking to deposit with this method, here's what to do:
Choose the "Deposit with Credit/Debit Card" option.
From the list of offered credit/debit cards, select MasterCard as your deposit option. 
Enter the card's number, expiry date, your name as the cardholder, and the CCV2 code on the back of the card. 
Specify how much you wish to deposit and confirm the transaction. 
In an instant, the funds will arrive on your balance!
There's some good news and some bad news regarding MasterCard withdrawals. We'll start by covering the good. Withdrawals are available through the service. To cash out your winnings, all you need to do is follow the same steps listed for depositing, with a few small changes along the way. These include choosing the withdrawal option in the beginning and later entering your desired withdrawal amount into the empty field.
Now, it's time for the bad news. Withdrawing with MasterCard is a much rarer option than depositing. Tons of operators don't offer this option, even if they do support the service generally. Some more bad news comes from the withdrawal times associated with the service. Unfortunately, it will usually take players between 5-7 days to see their winnings on their account. Compared to modern payment options like cryptocurrencies and eWallets, these processing times are insanely long! If you consider yourself a patient person, you might not have an issue with this.
Advantages and Disadvantages
There are plenty of good things to consider when choosing between CASHlib and MasterCard. These methods might be different at their core, but throughout this text, a few common threads can be seen between them. First, their popularity in the online gambling scene is worth being mentioned. While one of these two methods tends to dominate a much bigger part of the online casino space, they're both pretty popular options. Another commonality between these methods is their dedication to safety! From the initial getting-started process to using the methods, measures are taken to ensure players are kept safe. Security is a big thing with both services, so you can rest assured using them won't put you in harm's way.
Of course, it would be irresponsible not to go over the many crucial differences between these methods one more time. Starting with CASHlib, one of the biggest strengths of this service is its anonymity. Many players are wary of sharing their banking details with online casinos, and with good reason. Some of these websites have done questionable things in the past, so using a voucher is a convenient way to transact while keeping your info to yourself.
With MasterCard, the biggest pro users will experience is the availability of the service. This bank card is one of the most frequently used banking methods worldwide, in and out of the online casino world. Thanks to its massive network, players can use it to enter any gambling site they want, no matter how exclusive.
These methods also have a few downsides to consider. With CASHlib, the issue comes from a lack of withdrawals. Like most vouchers, this service doesn't offer withdrawals. Because of this, users need to find alternative options to cash out, which can be somewhat of a hassle. The service is also exclusive to a few European countries, so not everyone is privy to it. The cons of MasterCard also come when withdrawals come into play. Mainly, this option is rarer, and the processing times for these transactions are slow and drawn out.
Despite all of their ups and downs, these services are still excellent options for online casino transactions. While some of their respective flaws might affect how you go about them, they're generally safe, convenient, reliable, and always there to help you in your online casino ventures.
No casinos support both CASHlib & MasterCard Credit, click CASHlib or MasterCard Credit to show casinos that just support that method.