CASHlib vs. Players Rewards Card
When choosing an online casino to join, players are faced with many choices. They have to consider many aspects of a particular online casino before they make their decision on whether to join it or not. Some of the things that need your attention are the licenses, software and security measures. These are the three essential aspects that you need to consider. But so is the list of payment methods offered.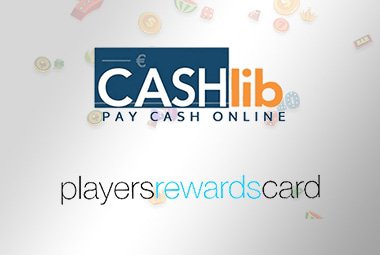 Online casino players are visiting these sites with the aim to win something. To do that, they have to play with real money. After they win something, they need to cash out their winnings. And how could they possibly do all that without the proper payment methods? If you doubt on which payment method to use at an online casino, we are giving you two suggestions, two equally legit choices that you can consider, CASHlib and Players Rewards Card. Why are CASHlib and Players Rewards Card decent choices for online gambling?
Introduction to CASHlib and Players Rewards Card
 As you may have as well concluded, both CASHlib and Players Rewards Card are alternative online banking solutions, and not conventional methods connected to bank accounts. No, these two are perfectly eligible solutions for all those online casino players who wish to keep their bank accounts away from the casino's eyes. They are also quite popular in the respective countries where they are available, and perfectly safe and cost-effective solutions to use across online casinos. Of course, even though they have some shared values, the two are completely different payment methods, available in different parts of the world. Let's discover more about them, in detail.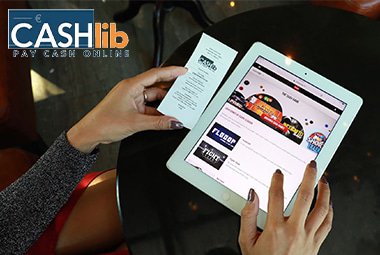 CASHlib…
…is a payment solution currently at its peak when it comes to online casinos. It is a payment method available in Europe only, so we cannot say about it that it has gone global, but what we can say is that it has a massive user base all across European countries. To make things clear right away, it is available in the following countries:
But what is CASHlib essentially? Well, it is a voucher system that operates in the listed countries, launched in 2015. As you can see, it is not even present on the market for that long, yet it has managed to receive incredible attention from online casino players. Why?
Well…
… first of all, it is an awesome solution for players who wish to keep their bank details to themselves, as introduced. This is something that most players want, to join a casino, deposit with no strings attached and continue with their lives as if nothing has happened. Secondly, even though a voucher, it is the super-voucher, which allows you to fund it both at land-based locations and online. This is an opportunity that rarely if any, other vouchers would provide you. As you may as well know, with most vouchers, you would have to leave your home and get out there to find the closest location where you can buy your voucher. But not with CASHlib. This is the solution that you needed since, in just a few clicks, you can purchase the voucher online if you want to. 
Players Rewards Card…
… is an entirely different payment system. This is a solution designed specifically for online gamblers. It is available to Australian and the US players only, however, so contrary to CASHlib, it is a solution for an entirely different group of players. It is an eWallet, which similar to other eWallets, allows you to fund it in whichever way suits you, direct bank transfers included, without the revelation of sensitive banking details. However, it also functions like a prepaid card, because once you create an account with it and share your home address, you will be sent a prepaid card on at your doorstep, to use it for further depositing.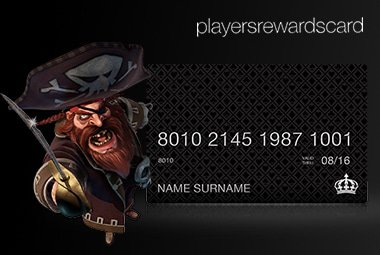 As suggested by its name…
… Players Rewards Card was developed with the loyal players in mind, to reward them for their time and loyalty. As such, it provides online casino players with many casino-based benefits. However, its availability across online casinos is limited. If you visit its official website, you will see that there are about dozen sites that have partnered with it and offer it as a payment method for players to choose. Don't worry, though, as these are premier online casinos that you can trust in. Across these sites, you get its fully operative system, available for both deposits and withdrawals with real money. On top of that, every transaction you make matters, as you will get rewarded for making it.
Different bonuses…
… such as a 10% Deposit Match across any of its partner casinos, exclusive bonus offers, and even special bonus codes are just some of the special perks you will get for choosing to play with this payment solution at the indicated online casino sites. The best part is that creating an account with it is completely free, the solution is super easy to use and you get rewarded for your loyalty. What else could one ask for?
Getting Started with the Two Solutions
To get started…
… with CASHlib, you would need to go to its official website. There's a store locator that would show you the official CASHlib stores that are closest to you, where you can go and purchase your voucher with cash if you want to. Or, if you want to purchase your voucher online, you would have to visit the BeCharge platform.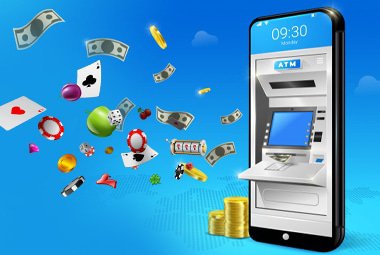 If you go with the offline version…
… once you find a store in your vicinity, go visit it. As mentioned, you can buy your voucher in cash, but there's also an option to do it with a credit card. Just give the staff the cash or credit card to fund the voucher with, and wait for your receipt. With the receipt, you will receive a 16-digit code, which will serve as your ID, as your key to using the voucher. Go home, and start using it across online casinos.
If you decide for the online purchase…
… just go to BeCharge and use one of the available payment methods to fund your online voucher with. Bear in mind, though, that even though CASHlib is available in nine countries, the online purchasing service is only available in Belgium, the Netherlands, France, Spain, Luxembourg and the UK. If the purchase went well, you will receive your 16-digit code here as well.
When it comes to denominations…
… you should know that you have limited options. The least you can fund your voucher with is €10, while the most €250. Thankfully, there's an option to combine up to 5 vouchers when paying online with it. So if you wish to make a bigger deposit at an online casino, you can make one of €1,250.
With Players Rewards Card…
… on the other hand, the whole process is a bit different. You would need to go to its official website to create your PRC account. Fill in the application form with basic info about yourself and your valid email address. Submit the application and once you get your confirmation, you can start using it. Once the account has been confirmed, the payment solution creates your prepaid card, as well. In a matter of days, you will receive this prepaid card on your home address via mail.
Now, you would normally have to fill it with money. This is where the interesting part comes. With Players Rewards Card, you get two separate accounts, one Real Money and one Rewards Money account. You fill the Real Money account with money, using one of the offered payment methods. On the Rewards Money account, you will receive the funds that were given to you as a reward for your loyalty. You accumulate these bonus funds to use them for claiming bonuses across online casinos or placing bets with it on your preferred online casino games.
There's more…
… though. Once you get your prepaid card, you will see that it is pre-filled with money. The money will be shown on your Rewards Money account. The money cannot be cashed out, but only used for claiming bonuses and placing bets on games, remember. But still, it is so cool that you get funds on your Rewards Money and start playing right away, even before you fund your Real Money account.
Depositing and Withdrawing
You should know right away that transacting with either of these two payment methods is extremely straightforward and easy.
To make a deposit with CASHlib…
... you would have to go to choose a casino that accepts it as a payment method, out of hundreds of online casinos, and go to its Banking or Cashier page. Click on the Deposit field, and find CASHlib's logo. Click on the logo, enter the amount of funds you wish to fund your online casino account with, and enter your 16-digit code. Once you confirm the transaction, the transaction is immediately executed, and the money instantly appears on your online casino account.
Withdrawing with it…
… however, is not a possibility. Due to its nature as a voucher, and just like any other voucher, CASHlib does not offer the option for you to make withdrawals with it. Since you never needed to create an account with it, no return address is given to the online casino, so the casino cannot send your winnings. If you decide to play with it, therefore, you would have to choose an alternative payment method, an eWallet perhaps, if you still don't want to share any banking details with the casino you joined.
Deposits with Players Rewards Card…
… are instantaneous. Just join an online casino from those that accept it, go to its Banking or Cashier page, and choose PRC as your deposit method. You would need to log in to your PRC account, and via the Real Money account, make your deposit with real money. If you have enough rewards funds on your Rewards Money account, you can also deposit via that account. Either way, enter the amount of money you wish to deposit at your online casino and confirm the transaction. If you wish to make a deposit with the prepaid card, repeat the same process, add the cardholder's name, the card number and its expiry date. Confirm the transaction and see the money arriving on your online casino account, to be used immediately.
Contrary to CASHlib…
… you can make withdrawals with Players Reward Card. You just need to repeat the same process for the three possible ways, respectively. Bear in mind here that you first need to check whether you have left any wagering or playthrough requirements behind, or any other bonus terms and conditions you need to respect. Make sure you meet the requirements, confirm your request, wait for the casino to process it and verify it, and you'll get the money on your account.
Advantages and Disadvantages of Using CASHlib and PRC
To start with the positive things…
… both CASHlib and Players Rewards Card are easy-to-use alternative solutions. They allow you to make deposits across online casinos without revealing your bank account details, they offer instant deposits and they provide you with secure online banking. They are convenient and easy to use, and straightforward to start with. CASHlib can be funded online, contrary to other vouchers, and Players Rewards Card rewards you for your loyalty and comes pre-funded with rewards funds, so you can start playing your favourite online casino games right there on the spot.
Unfortunately…
… the two are very limited when it comes to availability. CASHlib is only available in Europe, and PRC in the US and Australia. Consequently, they are not available in too many online casinos, so this limits your choice. Plus, withdrawals with CASHlib are impossible, and the amount of your deposit is limited to €1,250. You cannot reload it, so you must purchase 5 vouchers and combine them to make a decent deposit. PRC, on the other hand, is only available in around 20 online casinos, so that's all you get in terms of choice. But, if you're not bothered with these downsides, and the payment method you're eyeing is available in your country, make sure you use it to get awesome online gambling experience.
No casinos support both CASHlib & Players Rewards Card, click CASHlib or Players Rewards Card to show casinos that just support that method.