Before they start playing, online casino players have to set up their account at a respective site. In addition to providing their personal details, to create their account, they need to choose a payment method they'll use for deposits right away. Therefore, not to get caught by surprise, before you start registering an account at an online casino, make sure you decide on the method you'll use.
Choosing the right payment method means a lot when playing at an online casino. You want your money to be safe, but also handled the fastest way possible. Therefore, you need to consider using world-class solutions, such as CASHlib or VISA. These two are very popular across online casinos and have their own fan base of players who prefer them over any other solution. Why are CASHlib and VISA suited for online casino gambling?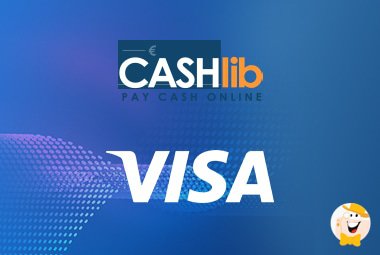 CASHlib vs. VISA – An Introduction
CASHlib and VISA, as introduced, are popular payment methods across online casinos. Players are enjoying all the benefits they're offering, and are choosing them over other solutions. They both have a different player pool, as they both come with certain restrictions. Nevertheless, they are completely safe and secure and can provide you with a seamless online gambling time.
You should know right away…
…they the two are very different. One is an alternative solution, which has appeared a few years ago, while the other is a well-established traditional payment method, used across all kinds of industries, the online gambling industry included.
The alternative solution…
…as you may have assumed is CASHlib. This is a voucher system, created in 2015, as a response to the lack of options when prepaid cards were cancelled across Europe. It is actually a solution available only in Europe, but as such, it is quite popular in the region. Even though it does not have a long history, its records show that it is quite popular among European users. It is available in 11 European countries and their overseas territories:
Guadeloupe;
French Guiana.
Purchasing the voucher…
…can be done either offline or online. The online option is available only to players from the UK, Spain, France, the Netherlands, Luxembourg and Belgium. If you intend to purchase it offline, all you would need to have with you is cash. This will allow you to keep your privacy and avoid unnecessarily sharing personal details with the authorized resellers. To buy it online, of course, you would need to use a different payment method to pay for it, be it a credit card or a bank transfer. Nevertheless, when you use it at an online casino, no personal or banking details will be shared with the operator, so you keep your privacy either way.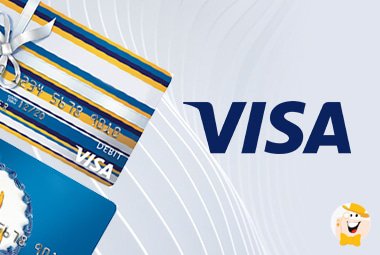 VISA, on the other hand…
…is one of the longest-standing credit card programs, being launched in 1958, known all over the globe. It has a remarkable reputation across all industries, and that's thanks to all the advantages it offers to users. Initially launched by the Bank of America as a product to help banks make the processing of users' bills more efficiently, today, it is a worldwide-recognized brand that offers so many products, such as corporate, virtual, prepaid and debit cards, in addition to the credit cards.
It has a worldwide network…
…connecting financial institutions, governments, many industries and end-users, providing them with a fast, straightforward and highly secured banking. VISA has partnered with so many companies to allow users to experience seamless banking, but also with so many banks and financial institutions, to issue cards to users on its behalf. That's why it is one of the most used solutions across the globe.
Its availability…
…and the convenience of use are what make it among the top brands in the world. There's rarely any bank that won't issue VISA cards, and there's no store, no online platform, that doesn't accept it as a payment solution. You'll see its logo across hundreds of online casino sites for certain, that's a fact. Operators know that providing VISA to players as a deposit method option is crucial. Players are already using it in their everyday lives, so they would like to keep the convenience and play with a familiar solution at an online casino. Operators know this, and that's why they offer it and that's why it is available across so many gambling sites.
Getting Started with CASHlib and VISA
To get started with CASHlib…
…you would have to visit its website first. Once there, on the homepage, you will find the locator tool. This is the tool that would help you find the closest location to you where you can purchase your voucher. You need to enter your current address, and the tool will generate the nearest vending points, ergo, land-based stores authorized to sell it.
If you're a resident from…
…the six eligible countries and you want to purchase your voucher online, you would need to visit the BeCharge platform, and purchase it using the available payment methods. If you want to buy it offline, find the nearest store with the locator tool and go visit it. You can purchase the voucher using cash, without sharing any banking details with the staff, or you can use your credit card.
Regardless of the way…
…you decide to purchase your voucher, you can top it off with a maximum of €250. The minimum you can fund it is €10. But the good news is that you can combine up to five vouchers and make a deposit at an online casino of up to €1,250! Now, upon purchase, you'll get a 16-digit code. This is the code you'll use as your ID across online casino sites. You won't need to share anything other than the code to make a deposit. So, make sure you keep your receipt safe, as it will work as your password, your key to using the voucher.
Getting started with VISA…
…would involve a visit to the bank. You would need to go to your bank and check whether it is authorized to issue VISA cards. It probably is, but just in case, make sure you ask. If it is not, you would need to create an account with a bank that is authorized. After you do that, you would need to fill out an application. Enter all the required details about yourself, your bank account, your credit history and the card you're applying for, and submit the application along with any other required documents like proof of income and proof of address. After the bank reviews your request and application and approves it, it will inform you on how to get it.
You can claim your card…
…at the bank, or you can choose to have it sent by mail on your doorstep. Either way, the card will arrive in an envelope containing security codes you might need if you ever need to authenticate it, for whichever reason. Make sure you keep those codes safe. To start using the card, you can join a casino right away. As long as you have money on your bank account, you can start depositing right there at the spot!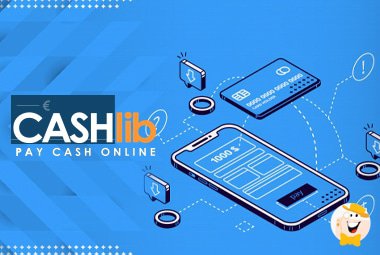 Making Deposits and Withdrawals
Once you have your voucher…
…ready, bought online or offline, you can start making deposits with CASHlib. Find an online casino that accepts it and join it. Register the voucher as your deposit method, or go to the casino's Cashier/Banking page to start your request. Look for its logo, and tap or click on it. A pop-up will appear where you'll need to enter only two details. You would need to specify how much you would like to deposit and the 16-digit code. As soon as you confirm the transaction, the money you requested to deposit will be found on your online casino balance.
However…
…you should know that withdrawals are not an option with this solution, due to its nature. It is a voucher, for which you never had to create an account, nor connect it to your bank. Therefore, there's practically no return address where the casino could send the funds to. Therefore, to make a withdrawal after you've deposited with CASHlib, you would need to look for a different solution, an eWallet maybe.
To make a deposit with VISA…
…you know the drill. You've used the card so many other times for online banking, payments and purchases, so you can use it even with your eyes closed. Just find an online casino that accepts it, from the massive choice of sites, and go to its Banking page. Find VISA's logo and tap or click on it. In the pop-up window, enter the required details you already know by heart. Enter the card's expiration date, your name as the holder, the card number and the CCV2 code. Finally, just specify the amount of money you'd like to deposit and confirm. Deposits with VISA are instant, so you can start playing right away, with no delay.
Withdrawals with it…
…however, would take 3 to 5 days. The exact information about the processing times should be stressed by the casino. The thing is, the casino needs to check your request first, and see whether you have enough money to withdraw and whether you've met the wagering requirements if you've claimed a bonus. If everything is in place, VISA would need to arrange the transfer, and that takes some time. In a few days, VISA will transfer the money to your bank account, so you can be able to use your winnings via your bank account or your card, as you wish.
Keep in mind, though…
…that not all casinos accept VISA for withdrawals. Some choose to accept it only for deposits. Just like with CASHlib, in that case, you would need to look for an alternative solution. But rest assured that the majority of leading online casinos do accept VISA as a withdrawal method, so you probably won't experience a problem like that.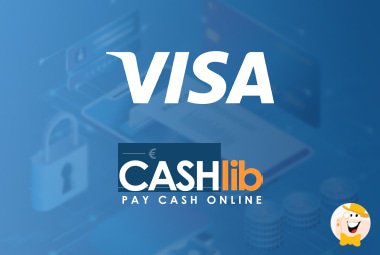 Pros and Cons
If you've been reading carefully, you have probably already gathered all the pros and cons these two solutions have to offer. But, recapitulating them won't hurt anyone, right?
The advantages of using…
…any of these two solutions are many. With CASHlib, you get to keep your privacy and deposit at an online casino without sharing anything about yourself or your bank details. You get to use a 16-digit code to make a deposit and that's it. Compared to other vouchers, CASHlib vouchers can be purchased both online and offline, which is a major advantage. Plus, you can combine up to five vouchers to make a bigger deposit.
The benefits you get for using VISA are plenty. You get to play with one of the most popular, worldwide-used solutions with a spotless track record. You get to use one of the safest solutions, which implements the toughest security measures. And you get to use a solution available for both deposits and withdrawals. Most importantly, no matter where you are from, you can probably use it, as it is a globally-accepted payment method, available across hundreds of online casino sites.
On the other hand…
…CASHlib cannot be used for withdrawals. Due to its nature, it only serves for deposits. Deposits with it cannot be more than €1,250 at one time. That's another bummer. But what concerns global players most is that it is not available all across the world. Only players from specific European countries can use it, and that's it. Australian, US or Canadian players, for instance, cannot take advantage of this voucher.
With VISA, the major downside is that you need to visit a bank and have a bank account with it to start using it. This brings us to the fact that wherever you play with it, you would need to share both banking and credit card details. And even though VISA is one of the safest solutions to use across online casinos, some players are simply not comfortable sharing that much information with an operator. Add to that the fact that withdrawals with it take up to 5 days, sometimes even longer, if there was an authentication or verification problem, and you'll see why some players avoid using it for withdrawals.
No casinos support both CASHlib & Visa Credit, click CASHlib or Visa Credit to show casinos that just support that method.