People in the online gambling world will surely encounter services like eCheck and Discover when searching for a viable payment method. If there's one thing essential to this field, it's security, and both of these services have it in droves! Besides this, there are countless reasons why these payment options have become so well-recognized in the online gambling field. They're reliable, convenient, and well-established, so their reach extends beyond just this one niche field. Of course, none of these perks set them apart from the other excellent payment options available to users worldwide. What's more, some services tend to outperform them in a few of these areas! This undoubtedly makes a few questions pop into your head, and in this text, we'll try to answer one of them. Why use eCheck or Discover in online casinos?
About eCheck and Discover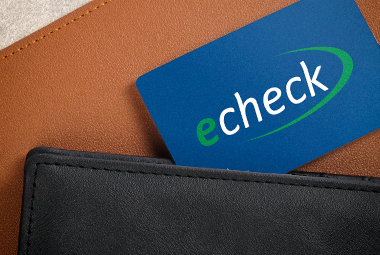 It's no secret that eCheck and Discover share many similarities. They're both well-established payment methods with global reach, offering users worldwide access to tons of shops and services. As you can imagine, this is a big part of their appeal to online casino fans. It gives them easy entry to some of the best sites on the market! Another similarity they share is their traditional roots. Both of these services are modern takes on traditional banking. They've taken something most of us are familiar with and improved upon it, aiming to bring it into the digital age.
The first method we'll look into here is eCheck. As the name suggests, this service is an electronic variant of old-school bank checks. They've digitized the solution, making it a convenient option that everyone with internet access can start using instantly. Traditional bank checks should be pretty familiar to users that are a bit older. They were a banking staple until recently, although they're incredibly rare to encounter nowadays. What's important to note is there's not much difference between them and this modern solution. The principle is the same, with the only update being the online portion.
Since modern eChecks are just a more future-proof version of the same old thing, it's not hard to guess that traditional banks are heavily involved in how they operate. Having abank account is a prerequisite for using this service. The bank is the body facilitating the transaction you initiate through the service. Essentially, it confirms that everything is legitimate and ensures the money makes it to its final destination okay.
Something that might raise some red flags for online gambling fans is precisely the involvement of banks. Yes, using the eCheck service does entail sharing some of your banking details with the operator you choose to play at. The good news is, there's no need to panic. The method is incredibly safe, ensuring your information is protected from outside tampering. On top of the usual safety perks implemented by the traditional banking system, you also need to verify every transaction you make through a two-factor verification feature!
Safety is paramount with eChecks, which is why the method's security doesn't stop with the bank's native protection and the two-factor authentication procedure. To ensure players never have to worry about their funds, the service includes several third-party institutions that oversee it from start to finish. While this is excellent news, it does come at a cost. Since the money goes through several channels to guarantee a safe transaction, processing times suffer. To complete a transaction, you'll need to wait 3-5 days, which can be a downer if you're in a hurry.
The other payment method we'll look at here is Discover. The service launched in 1986 in the USA, and it's been making waves ever since. Of course, this doesn't mean things have been easy for Discover Financial Services, the company behind the method. When this credit card debuted, most of the other big names in the bank card game were already well-established. VISA, MasterCard, and AmEx dominated the scene, so this new service had a lot to live up to and surpass. It wasn't easy, but even with such fierce competition, this modern credit card managed to grow exponentially, reaching more than 5 million users worldwide!
Discover first gained some traction in the USA. Of course, once things started to take off there, it wasn't long before people in other regions developed an interest in it. What's unique about this service is how it built a user base. Since most people were already using a bank card, they'd essentially need to ditch their other brand and choose this one. Many did so without hesitation, and it's not hard to see why! The service comes with a plethora of one-of-a-kind benefits you won't find with other services. Among others, these include cashback, no annual fees, and no need to register a user account!
At a glance, the perks listed above are a big plus. Upon closer inspection, it's impossible to miss their flawless synergy with the online gambling space. The lack of annual fees and a user account make entry into online casinos much easier. Of course, the cashback is where things start to get interesting. Players receive 5% cashback for every purchase with the card. Combined with the various boosts online casinos offer, you can get a nice bonus sum to extend your playtime!
The last thing to note about Discover is that it's just as serious as eChecks when security is in question. Discover Financial Services includes a unique merchant code for all of its partners. This makes it easy to track transactions and ensure they arrive at the recipient safely. Unfortunately, this security feature was used against online gambling fans. Since it was easy to tell which transactions went to online casinos, banks would block these payments. Of course, all of this was due to the strict online gambling legislation at the time, which has changed drastically.
Getting Started with the Two Methods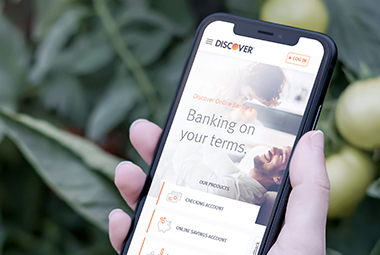 The eCheck getting-started process is easily one of the easiest you'll run into. As we mentioned previously, there is a prerequisite to using the service, which is having a valid bank account. If you meet this requirement, things should be smooth sailing. To get things going in an online casino, you need to enter your bank account details into the required field. Once you've completed this step, the bank will take care of the rest! You can explore some fan-favorite games in the meantime while the check clears.
For those interested in the finer details of how this works, we'll include a brief rundown of the background processes involved in clearing an eCheck. Once users enter the needed information, it's sent off to services like Authorize.net to be converted into a different kind of data. The next destination for this data pack is another third-party service, the Automated Clearing House. This service checks if the details of the transaction are legitimate. If it confirms that they are, they're handed over to your bank for one final check before the money is released.
Discover's getting started process is much different, but it's still one of the more convenient ones. Since the service is a credit card, you might think that visiting a bank is a crucial step here. The good news is, there's no need to leave your home! Discover works on a separate network, so unlike many other brands, it issues cards itself. While the entire ordeal is online, it's worth noting that it's no different than applying for a credit card anywhere else. You'll need to follow the same steps, so if you've ever been issued one before, you should know what to expect.
The first thing on the agenda is filling out several forms with information about yourself. These forms are mainly there to register you into the system and test your eligibility for a credit card, so you don't be shocked to learn that some of them are pretty personal. They can relate to your finances, marital status, etc. Once you finish filling out these forms, you'll need to verify your identity. Simply submit a valid photo ID document, and you should be done! The service will process everything soon and get back to you with an update.
Using eCheck and Discover Across Online Casinos
Since both of these services are pretty popular in online casinos, you shouldn't have any trouble finding a good fit for your gameplay needs. Check the site's legitimacy, explore the games on deck, and see if the extra perks are worth your while. If so, register an account and proceed to deposit using your preferred payment method!
If you choose to deposit using eCheck, here's how to proceed:
Look for eCheck's logo on the casino's Cashier/Deposit/Banking page and tap or click on it. 
Enter the required details in the new window. 
Specify how much you wish to deposit. 
Confirm the transaction. 
The money will arrive in your casino account in 3 to 5 days. 
To withdraw using the service, you need to make a small change in step one from the list above. Instead of looking for the deposit page, look for the withdrawal tab and click on it. The rest of the process is identical to depositing. What's interesting about eCheck withdrawals is their popularity. It tends to exceed the method's popularity as a deposit option, and the reason is as basic as it gets. Since withdrawals tend to take a few days to process with most methods, players don't have as much anxiety around it.
Depositing with Discover is a bit different. Here are the steps you'll need to follow to get started:
Choose the "Deposit with Credit/Debit Card" option.
From the list of offered credit/debit cards, select Discover as your deposit option.
Enter the card information requested on the screen.
Enter the 3-digit verification code provided by Discover.
Specify how much you wish to deposit and confirm the transaction.
In an instant, the funds will arrive on your balance!
If you want to withdraw using Discover, you shouldn't run into any trouble. The service makes the process easy, as it follows the same steps as depositing! Unfortunately, that's where the good news ends. Withdrawing through the service can be somewhat of a pain. It comes with long processing times, taking anywhere between five to seven days! While this might not be an issue for a small percentage of players, most people want to get their hands on their winnings quickly.
Another thing to consider before choosing this service is the credit card gambling ban currently active in several European countries. In Germany and the UK, players can't deposit or withdraw using credit cards in online casinos and other online gambling venues. This might not be a problem that only Discover faces, but it affects it nonetheless.
Advantages and Disadvantages
eCheck and Discover are two of the best banking options you can go for at the moment, which makes it harder to choose between them. We'll briefly go over their pros and cons again to hopefully help narrow it down to the best option for you.
With eCheck, the biggest pros are its security and availability. The service is a part of a global banking network that reaches nearly every crevice of the online gambling space. This makes it easy to access countless online casinos, no matter where they're located. When you combine this with the multiple top-tier security features it boasts, you can play anywhere without worrying about your account safety. The biggest con to using this service is the long processing times. Whether it's deposits or withdrawals, you'll need to wait 3-5 days for your transaction to go through.
Discover has various perks that make it a powerhouse in the online gambling space. On top of the typical pros like convenience and safety, the service offers 5% cashback on all transactions and no annual fees. These are massive advantages for online gamers who can utilize these perks in combination with classic casino promotions. Discover suffers a similar downside to eChecks, but only with withdrawals. These can be excruciatingly slow, taking up to seven days to arrive.
If you can look past the processing times of both of these services, we don't doubt you'll have an excellent time with either. Go over everything in their arsenal one more time and choose the one that best fits your gaming style.
Online Casinos that support both eCheck & Discover:
To save you time, we are only displaying casinos that are accepting players from Virginia.
If we have jumped the gun, you can remove that filter by clicking here.
Slotastic
bonus code: LCB30FREE
03/02/16
$30
CLAIM
CLAIMED
New Customer Offer. T&C's Apply. 18+.
US OK. How to claim the bonus:
New players need to
sign up from our LINK
and use the bonus code shown below. The bonus will be added automatically. Allowed games:
Slots, Scratch Cards, Keno. Promo offer expires: until further notice. Maximum cashout = $180. Min deposit needed in order to cashout winnings: No. Is the bonus cashable: Yes. Bonus can be claimed in conjunction with sister casinos no deposit: No. Restricted countries from this bonus: Albania, Armenia, Azerbaijan, Belarus, Bosnia and Herzegovina, Brazil, Bulgaria, Croatia, Czech Republic, Greece, Hungary, India, Indonesia, Ireland, Kazakhstan, Kyrgyzstan, Latvia, Lithuania, Macedonia, Malaysia, Moldova, Montenegro, Serbia, Slovakia, Slovenia, Tajikistan, Turkey, Turkmenistan, Ukraine, Uzbekistan, Ontario.
Super Slots
24/08/11
300% up to $200 + 50 Spins
CLAIM
CLAIMED
T&C apply. 18+ Plus 50 Free Spins. Minimum deposit: $25. The bonuses are issued after the referred player's initial deposit is rolled over 1x or the initial deposit has reached the 30 day hold time in the previous calendar week.
Sports Betting Casino
bonus code: SBCASINO
30/10/18
100% up to $1000
CLAIM
CLAIMED
New Customer Offer. T&C's Apply. 18+. Minimum deposit: $25. 100% Bonus on your first 3 deposits. Any action on Craps, Specialty games, Virtual Racebook or Games with Progressive Jackpots will not count towards the bonus rollover. Max cashout: 5x bonus amount.
350% up to $1750
CLAIM
New customers only. T&C apply. 18+. Minimum deposit: $ 25. Max cashout: $2,000